Discover The Benefits Of Glutathione For Healthy Travel
Are you aware of the huge Benefits of Glutathione For Healthy Travel and the impact it has on your overall health and well being? Travel is fun, visiting new exciting places around the Globe, but it can be tiring and hard on the body, especially as we age.
So it is important to maintain a healthy diet, along with plenty of regular exercise to help prevent illness, stay healthy and be able to enjoy years of travel as we grow older.
For me, this has been a difficult road to follow because of a few unfortunate workplace injuries I've sustained over the years, all of which have taken a toll on my poor aging body! 😥  I realize and because of my past injuries (broken bones, back surgery and so forth), it's even more important for me to eat right and exercise daily, because I do want to travel extensively for many years to come!
Along with this, like most people, I take a daily Multiple Vitamin, Glucosamine & Chondroitin for my aching joints and an Omega 3 supplement each day, but for the the last several years, I have also been taking a wonderful natural health supplement that actually produces and replenishes Glutathione in your body!
The Increased Benefits of Glutathione For Healthy Travel
If you are like me, I had never heard of this critical compound that is a part of each and every cell in our body, until it was introduced to me years ago.  I eventually learned through research and discussions with my health professionals that …
" Glutathione is the most prevalent, natural, powerful, and multifuntional antioxidant in the human body."
Unfortunately and even starting as young as 20 years of age, our body's natural supply of Glutathione declines and depending on the amount, can play a significant factor in why we actually suffer from illness in the first place.  Along with age, there are a number of other contributing factors that will cause a decline in our Glutathione levels.
These include …
Daily Emotional Stress;
Illness;
Environmental Toxins;
Poor Diet;
Lack of Exercise;
Infection;
Injuries.
Feel Well, Live Well and Travel Well

Since I began taking this Glutathione Supplement, I began to notice a significant difference in my overall well-being.  Everyone reacts differently, but I immediately noticed an increased level in energy and a significant decrease in my joint discomfort.
I could actually feel an amazing reduction in overall body inflammation! 🙂  The above picture shows just a few great benefits that increased levels of Glutathione can do for you!
Increase Your Glutathione Levels and Feel the Difference
Glutathione For Healthy Travel
We all know how tiring travel can be and the toll it takes on our body.
Lack of sleep;
Dehydration;
Jet – lag;
Heat & humidity. 
These are just four of the most common things that can be extremely hard on the body when we travel and as you can see, contribute to and will actually lower our bodies Glutathione levels as well.  This is where I particularly love taking this supplement, especially when we are traveling! :-)
If you are Serious About Your Health, particularly during travel, then have a look at this amazing health supplement my family and I have been taking for years. It involves one of the most important ingredients in our bodies – Glutathione!
I am proud to be a RobKellerMD Natural Health Products Affiliate and always enjoy sharing my story with others! Just click on the Banner Below or Check Out My Recent Posts on the Benefits of Glutathione For Healthy Travel , as well as The Best Glutathione Supplement for more detailed information.
Doctor RobertKeller MD Health Supplements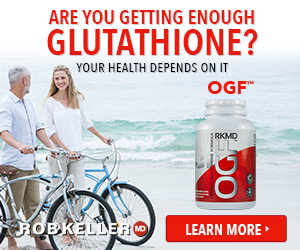 Learn much more about this exceptional health supplement and their other line of wonderful products, by visiting their Official RobKellerMD Webpage. If you prefer, just click on the RobKellerMD Colorful Banner above and it will take you directly to their official website as well.
When you order this product through Dr. Keller's website, Contact Me Directly for an Official Coupon Code to receive a 50% Discount on Your First Order and a 30 day, empty-bottle guarantee. Your first bottle cost will be just $19.95 plus shipping. Also receive a $10/bottle discount when you place an automatic monthly or quarterly auto-ship order. Monthly auto-order price from RobKellerMD.com is $39.95 plus shipping.

If you have any questions regarding ordering or this product, don't hesitate to send me a note via my Contact Page and I will get back to you as soon as I can. I'm always happy to share my story and experience with others! 🙂
Please Note: The information contained within this website has not been evaluated by the USA Food and Drug Administration (FDA). RobKellerMD Nutritional Supplements are not intended to diagnose, treat, cure or prevent any disease.
* As an Affiliate Member, I do receive a small commission for sales, which in turn, help me to maintain my travel blog and contribute to one of my favorite world-wide charitable organizations called Kiva.*
"Helping Those In Need … Help Themselves"
Safe & Healthy Travels!
If you enjoyed reading this article, make my day and share it with your Friends by clicking one of the Social Media icons below. As well, Never Miss a New Post or Update – Subscribe Below to Receive My New Colorful Monthly Email Newsletter! Or if you prefer, visit My Newsletter Page
Thanks 🙂