Discover Gaby's Seaside Restaurant and Pub in Esquimalt BC
On our recent visit to Victoria, British Columbia, we had the pleasure of dining at Gaby's Seaside Restaurant. Situated in the district of Esquimalt and just minutes from downtown, is one of the city's best hidden gems and very popular with the locals.
A family operated restaurant with home cooking using fresh ingredients!
Gaby's Seaside Restaurant and Sports Room
If you are like our family and always in search of popular off the beaten path restaurants, then Gaby's is just what you are looking for.

"Gaby's is where Victoria and Esquimalt locals go to enjoy family style cooking all in house made and a warm family atmosphere."
Inside Dining or Out on the Patio
Choose from comfortable and casual inside dining uniquely decorated to suit the location, or enjoy the fresh sea air out on the deck or rear patio.  It's your choice!

Ideally situated at West Bay Marina and RV Park, this casual and unique by the sea restaurant and pub specializes in quality and fresh homemade food, with affordable pricing not typical of those establishments located in the downtown tourist section.
Enjoy great food at great prices in a casual family friendly atmosphere!
Gaby's Restaurant Menu Selections
Traveling to the west coast of Canada offers an excellent opportunity to enjoy fresh seafood from the Pacific Ocean. Gaby's menu is perfect for those individuals in search of these fresh from the sea dishes! From fresh salmon, halibut and prawns, to my favorite island grown oysters, their fish selections are sure to please!
Their menu offers a variety of choices for the most picky of eater. All the selections are homemade and freshly prepared on order. For example select from …
Burgers and Sandwiches
Served with house made daily soup, salad or house cut fries.
Traditional Dishes
All dishes served with fresh vegetables and your choice of mashed potato, baked potato, rice or salad.
Seaside Favorites
Enjoy popular seaside favorites, served with house cut fries and in house made dipping sauces.
Below, is a just a sample of what to expect and what we enjoyed on our recent visit for dinner.
Oysters and Chips
Deep fried Fanny Bay Oysters (Vancouver Island), served with house cut fries and homemade Tartar sauce. I simply must have fresh oysters when visiting Vancouver Island and Gaby's serves fresh locally grown Pacific Oysters from a small fishing community up island called Fanny Bay! Superb!!
Fish and Chips (Halibut)
A very popular dish and for good reason! Fresh Pacific halibut served with in house made cut fries and homemade Tartar sauce.
My wife elected for the sweet potato fries which were excellent!
Save Room for Dessert at Gaby's
Gaby's Owner Insisting on Dessert and Homemade Pie!
If coming in to enjoy coffee and dessert only or after your meal, then be sure to leave room for their homemade selection of pies and featured favorites.  All desserts are homemade in house and are fabulous! For a little insider information, it appears Mom is responsible for the wonderful desserts!
Below is a sample of fresh lemon meringue and coconut cream pie. Absolutely delicious!
Melt in your mouth lemon meringue pie!
Richly delicious coconut creme pie!
Gaby's New Sports Room
A great new addition to the restaurant is the attractive Sports Room Bar downstairs. Have a group or club wanting a special place to watch the game? Then check out Gaby's, complete with 3 televisions that will show that special event just for you.
An attractive small sports room for you to sit back, relax and enjoy your favorite beverage with the game!
So, if you are in search of a wonderful family run restaurant with fresh homemade dishes at very reasonable prices, then check out Gaby's when visiting Victoria, British Columbia. You will not be disappointed! Open for breakfast, lunch and dinner every day of the week!
Below, I have added the restaurants official website for your convenience, where you can access much more detailed information included menu, hours and family history.
Update Summer 2016
My wife and I returned this summer for another great meal at Gaby's. Below are a couple of teaser's on what we had for dinner!
I enjoyed the Hot Turkey Sandwich, Smothered in In-House Turkey Gravy, served with delicious House Cut Fries! 🙂
On the Healthier Side, my wife selected the Black Bean Veggie Burger with Avocado, Veggies & Cheese on a Toasted Bun. Very tasty! 🙂
A Big Thanks to Gaby's Seaside Restaurant for hosting our wonderful dinner on our recent visit to Victoria. All content and opinions are that of the author and reflect my personal experience only.
Update 2017:
Unfortunately, due to changes made at the Marina where Gaby's restaurant is located, they have had to close their doors for business at this time.  We are all anxiously awaiting for a new location and to see them re-open in the not too distant future. 🙁
If you are Serious About Your Health, particularly during travel, then have a look at this amazing health supplement my family and I have been taking for years. It involves one of the most important ingredients in our bodies – Glutathione!
I am proud to be a RobKellerMD Natural Health Products Affiliate and always enjoy sharing my story with others! Just click on the Banner Below or Check Out My Recent Posts on the Benefits of Glutathione For Healthy Travel , as well as The Best Glutathione Supplement for more detailed information.
Doctor RobertKellerMD Health Supplements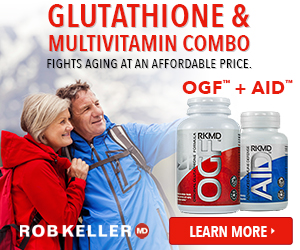 Learn much more about this exceptional health supplement and their other line of wonderful products, by visiting their
Official RobKellerMD Webpage
.
If you prefer, just click on the RobKellerMD Colorful Banner above and it will take you directly to their official website as well.
Receive 50% Off on Any of their wonderful health products through Dr. Keller's website, Contact Me Directly for an Official Coupon Code to receive a 50% Discount on Your First Order and a 30 day, empty-bottle guarantee.

If you have any questions regarding ordering or this product, don't hesitate to send me a note via my Contact Page and I will get back to you as soon as I can. I'm always happy to share my story and experience with others! 🙂
* As an Affiliate Member, I do receive a small commission for sales, which in turn, help me to maintain my travel blog and contribute to one of my favorite world-wide charitable organizations called Kiva.*
"Helping Those In Need … Help Themselves"
Please Note: The information contained within this website has not been evaluated by the USA Food and Drug Administration (FDA). RobKellerMD Nutritional Supplements are not intended to diagnose, treat, cure or prevent any disease
Safe & Healthy Travels!
If you enjoyed reading this article, make my day and share it with your Friends by clicking one of the Social Media icons below. As well, Never Miss a New Post or Update – Subscribe Below to Receive My New Colorful Monthly Email Newsletter! Or if you prefer, visit My Newsletter Page
Thanks 🙂