In the Spring of 2014, my wife and I enjoyed a fabulous South Pacific Cruise out of Sydney, Australia.
For a lover of beautiful tropical islands, this cruise was spectacular.  At the top of my Bucket List, is traveling to the island of Tahiti and from there embarking on a cruise around the French Polynesian Islands.
Below is a well written article on some of the great things to do while on vacation in this piece of Paradise in the Pacific!
Robert
How to Make the Most of French Polynesia
"To each his own" is a saying that relates to all walks of life, and travel is no exception. While some of us prefer an active holiday with plenty of sightseeing, others are content to simply drop their bags, find the nearest lazy chair to sink into and forget about doing anything for the time being.
While I most certainly fall into the first category, I can appreciate the appeal of high quality R&R, especially in a place generally considered a "paradise on Earth". You would be hard pressed to find a place more synonymous with natural beauties and luxury than French Polynesia. If words like "Tahiti" or "Bora Bora" don't make your proverbial tourist's mouth water, then there's no reason to read these lines.
Therefore I can understand those of us all too happy to concern themselves with nothing but sun, surf and around-the-clock service provided by the lavish Tahiti resorts. However, for those of us looking to get something extra from our holidays, French Polynesia offers an abundance of sights and activities for a vacation chock full with impressions and memories to last a lifetime.
Without further ado, here are a few suggestions on what to occupy yourself with during your stay in the Pacific's Garden of Eden.
Diving
Another thing that French Polynesia is globally known for – outside of its dream-like sandy beaches and turquoise shallows – is the opulence of its sea life, and the best way to appreciate it is to literally immerse yourself into it. Some of the Polynesian islands are premium scuba diving spots that draw thousands of underwater enthusiasts every year, but pretty much all of them offer spectacular diving experiences under the guidance of trained professionals who will ensure your safety.
Depending on your specific location or the time of the year, you could also go swimming with the sharks, whales, stingrays and many other stunning underwater species.
Sailing
An activity that keeps growing in popularity with every year sailing is gradually becoming the essential part of the French Polynesia experience. If you are experienced in sailing and confident in your abilities, you can choose to rent a fully provisioned catamaran without the local crew and sail it yourself. Even if you're a beginner you can still enjoy the experience by having a captain abroad, and there are also plenty of places where you can get sailing lessons.
If you're in a bit more down-to-earth mode, you can do away with high class catamarans and go sailing on a traditional Tahitian outrigger canoe.
These rustic looking vessels have been around in unchanged form for a full millennium, and they are still used by the locals in their everyday activities.
Adrenaline chasing
From windsurfing to bungee jumping, French Polynesia offers all the high-adrenaline activities you can think of, and probably some others that have never crossed your mind. Whether you're an adrenaline junkie looking to scratch the itch or an extreme sports novice in need of a new experience, you will find action galore in the archipelago.
Hiking
Even the most frequented islands like Tahiti and Bora Bora offer stunning hiking trails, with the winding roads taking you high into the mountains to open up some of the most spectacular sights your eyes will ever feast on, and after you work up a good sweat you will no doubt be in the mood to treat yourself to all the wonders of the Polynesian cuisine.
Speaking of which…
Cooking
Many resorts offer various activities to animate their visitors, and if cooking school is on the list you should not pass up on the opportunity. Abundant with fresh seafood and exotic fruits, the local cuisine is pure nirvana for your palates, and by learning how to prepare some of the local dishes you just might be able to capture a slice of this wonderland and bring it back to your home.
Exploring
The archipelago's most frequented islands offer plenty of exploration options. Depending on your means and your preferences, you might go for a four wheel drive safari taking you deep into the island, or a bit more adventurous options such as renting a quad of horseback riding.
You should take time to do a bit of research, since local agencies organize many different tours focusing on various aspects of the islands, from sights to history and culture.
Recuperating
All this sailing and swimming and running must have left you with a case of sore muscles, and it is necessary to recuperate so you could do it all again. Luckily, you are in the right place. The traditional Tahitian massage does wonders for your body, and an hour of monoi oil scented coddling should have you up and running in search of a new adventure.
Enjoying yourself
Even if you came to French Polynesia looking for something more than leisure, you should not forget that this pace truly is a marvel of nature. Find the time to immerse yourself into it all the way all the other tourists do. Treat yourself to a lazy day on the beach spent swimming, sunbathing and sipping on those refreshing Tahitian cocktails that will remind you just how lucky you are to be there.
Author bio:
Jenny Hahn is a globetrotting Aussie who enjoys sharing her travels with the world. You can find her on Facebook.
Just Where is French Polynesia?
The French Polynesia consists of 118 magnificent tropical islands surrounding the Island of Tahiti. Divided into 5 archipelagoes situated in the middle of the South Pacific Ocean, Tahiti is the most popular of the 118 and is the center of the French Polynesian Islands.
Some of the most beautiful inhabited islands include. ..
Bora Bora
Moorea
Huahine
Tah'a
Raiatea
Manihi
Tikehau
Rangiroa
Fakarava
The Marquesas
Location Map of French Polynesia
If you are Serious About Your Health, particularly during travel, then have a look at this amazing health supplement my family and I have been taking for years. It involves one of the most important ingredients in our bodies – Glutathione!
I am proud to be a RobKellerMD Natural Health Products Affiliate and always enjoy sharing my story with others! Just click on the Banner Below or Check Out My Recent Posts on the Benefits of Glutathione For Healthy Travel , as well as The Best Glutathione Supplement for more detailed information.
Doctor RobertKellerMD Health Supplements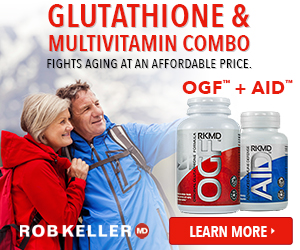 Learn much more about this exceptional health supplement and their other line of wonderful products, by visiting their
Official RobKellerMD Webpage
.
If you prefer, just click on the RobKellerMD Colorful Banner above and it will take you directly to their official website as well.
Receive 50% Off on Any of their wonderful health products through Dr. Keller's website, Contact Me Directly for an Official Coupon Code to receive a 50% Discount on Your First Order and a 30 day, empty-bottle guarantee.

If you have any questions regarding ordering or this product, don't hesitate to send me a note via my Contact Page and I will get back to you as soon as I can. I'm always happy to share my story and experience with others! 🙂
* As an Affiliate Member, I do receive a small commission for sales, which in turn, help me to maintain my travel blog and contribute to one of my favorite world-wide charitable organizations called Kiva.*
"Helping Those In Need … Help Themselves"
Please Note: The information contained within this website has not been evaluated by the USA Food and Drug Administration (FDA). RobKellerMD Nutritional Supplements are not intended to diagnose, treat, cure or prevent any disease
Safe & Healthy Travels!
If you enjoyed reading this article, make my day and share it with your Friends by clicking one of the Social Media icons below. As well, Never Miss a New Post or Update – Subscribe Below to Receive My New Colorful Monthly Email Newsletter! Or if you prefer, visit My Newsletter Page
Thanks 🙂
Did You Know …
"The name "Polynesia", a subregion of Oceania, derives from the Greek for "many islands"."