There Are Excellent Ferries Traveling To Victoria BC
Yes you do have a few excellent choices for taking Ferries to Victoria.  One of the most convenient passenger ferries that travels to and from Victoria BC and Seattle Washington is the very popular Victoria Clipper.
A quick and convenient way to visit either city using a wonderful passenger fast ferry service.
First, check out Clipper Vacations excellent promotional video on the service they provide.  View on …
Fast Convenient Ferries to Victoria and Seattle Harbours
 The Clipper in Beautiful Downtown Victoria BC
This company has been around since 1986 offering a passenger only high speed ferry trip to and from Seattle, Washington to Victoria, BC. A great way to see either city in a day, taking you from harbor to harbor with easy access to shopping , sightseeing and so much more!
This mode of travel is also a great way to avoid those horrible border crossing lineups if you were thinking of driving. 🙂
Perhaps you many be thinking of heading down from Vancouver Island to catch a Seattle Mariner's professional baseball game or perhaps a Seahawks National Football League game?  Maybe you just want a day shopping or get-a-way for the weekend? This ferry service is quick, convenient and very affordable!
A relaxing journey without having to worry about driving, traffic, border lineups and all the extra expenses associated with the above.
Ferries to Victoria Operate Year Round
The service is year round with convenient departure times and quickly reaching either destination in as little as 2 ½ hours. These ferries travel at an amazing 30 knots or roughly 34 miles per hour!
That is quick for a passenger ferry vessel!
Relax and enjoy the view of the harbors on board and the journey through the beautiful Puget Sound and the Strait of Juan de Fuca. There's duty free shopping on board for your added convenience. As well, you can enjoy a beverage and/or meal while making the ferry crossing.
Taking a Fast Ferry is The Only Way to Travel
The company has three high speed passenger catamarans to serve you. The company is called Clipper Navigation Inc. who also introduced Clipper Vacations. Choose from hotel/ferry service packages, tours and much more conveniently from their website. You can visit their website for complete ferry and vacation package information at …
For complete ferry schedules, reservations, travel information and much more, be sure to visit their website.  They offer a Best Price Guarantee on Hotel and Clipper Packages, so you know you are getting the best prices possible.
 Victoria BC to Seattle Washington and Back Again!
Along with the Seattle – Victoria service, the Clipper also offers a seasonal run between Seattle and the scenic San Juan Islands. This is a lovely 3 ½ trip going through beautiful Deception Pass. Definitely worth checking out in the summer months! 😀  I definitely recommend you check out this great service. If you and your family are visiting from abroad and pressed with time and would like to see the sites of either city, then you definitely must have a look at what this ferry service offers.
It is a great way to enjoy both beautiful cities in a relaxing, stress free, affordable manner.
For business or pleasure, the Clipper fleet will get you to where you want to go safely, comfortably and conveniently.
Victoria's in Full Bloom in Early Spring
A great way to see and get to Victoria BC .  This City is definitely worth the visit!
If you are Serious About Your Health, particularly during travel, then have a look at this amazing health supplement my family and I have been taking for years. It involves one of the most important ingredients in our bodies – Glutathione!
I am proud to be a RobKellerMD Natural Health Products Affiliate and always enjoy sharing my story with others! Just click on the Banner Below or Check Out My Recent Posts on the Benefits of Glutathione For Healthy Travel , as well as The Best Glutathione Supplement for more detailed information.
Doctor RobertKellerMD Health Supplements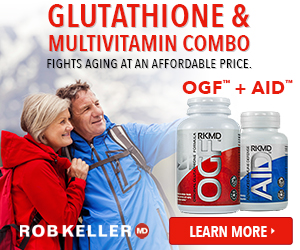 Learn much more about this exceptional health supplement and their other line of wonderful products, by visiting their
Official RobKellerMD Webpage
.
If you prefer, just click on the RobKellerMD Colorful Banner above and it will take you directly to their official website as well.
Receive 50% Off on Any of their wonderful health products through Dr. Keller's website, Contact Me Directly for an Official Coupon Code to receive a 50% Discount on Your First Order and a 30 day, empty-bottle guarantee.

If you have any questions regarding ordering or this product, don't hesitate to send me a note via my Contact Page and I will get back to you as soon as I can. I'm always happy to share my story and experience with others! 🙂
* As an Affiliate Member, I do receive a small commission for sales, which in turn, help me to maintain my travel blog and contribute to one of my favorite world-wide charitable organizations called Kiva.*
"Helping Those In Need … Help Themselves"
Please Note: The information contained within this website has not been evaluated by the USA Food and Drug Administration (FDA). RobKellerMD Nutritional Supplements are not intended to diagnose, treat, cure or prevent any disease
Safe & Healthy Travels!
If you enjoyed reading this article, make my day and share it with your Friends by clicking one of the Social Media icons below. As well, Never Miss a New Post or Update – Subscribe Below to Receive My New Colorful Monthly Email Newsletter! Or if you prefer, visit My Newsletter Page
Thanks 🙂
Did You Know …
"The official start of summer is celebrated each June in the City of Victoria by hanging over 1,600 beautiful flower baskets on its lampposts. A tradition since 1937."