CVS Tours Victoria Features A Feast for the Senses Tour
There's a new exciting tour in town and it's called the Feast for the Senses Tour, and it's becoming a big hit in the city!  If you're planning on visiting Victoria, British Columbia, then check out this unique fully escorted tour geared for adults looking for something completely different.
CVS Tours Features a Feast for the Senses Food, Spirits & Shopping Tour Combined.
A New Tour Offered by CVS Tours in Victoria
CVS Bus Tours in Victoria is one of the premier tour companies in the city, with a reputation second to none.  My wife and I previously had the pleasure of taking their Grand City Tour which includes a visit to historic Craigdarroch Castle, which we both thoroughly enjoyed. This season, we were invited back to take part in this new tour on their schedule now offered daily.
This tour is definitely becoming a hit very quickly, especially among those visitors coming to the city with limited time to explore. This is an ideal tour for those arriving on the hundreds of cruise ships Victoria receives each season.
"Enjoy fantastic eats, sensational sips and unique boutiques on a half-day Feast of the Senses Tour that will immerse you in Victoria's vibrant culture."
What's Included in the Feast for the Senses Tour
City Tour of Victoria Highlights;
Lunch at the Victoria Public Market;
Beer / Spirits Tasting;
Shopping voucher;
Uptown Shopping Centre;
Complimentary Hotel Pick up and Drop off (select hotels);
All applicable taxes.
Visitors to the city can enjoy a fully escorted city sightseeing tour, have a nice lunch and then sample some amazing craft beer and premier scotch at one of Victoria's finest distilleries. A complete package for adults looking for something a little more than just a city bus tour.
A Brief Look at The Feast for the Senses Tour
A Beautiful View of Victoria, BC!
Victoria City Tour
Our tour was scheduled to depart from the CVS Tours kiosk out front of the historic Empress Hotel at 11:00 am.  We departed on schedule and enjoyed a full city sightseeing tour taking in all the popular attractions in the downtown area.  Our scenic city tour included:
The Inner Harbour Area;
Historic Government Street;
Chinatown;
Scenic Oceanfront Dallas Road;
Oak Bay District;
Mt. Tolmie City View.
Enjoy Victoria's Scenic Oceanfront Views
This complete tour covered many more scenic sites and popular areas in the city definitely worth seeing. The city tour lasts at least one hour in duration depending on traffic conditions.
Victoria Public Market
The Victoria Public Market in the Historic Hudson's Bay Building
We then made our lunch stop at the Victoria Public Market, which was the Hudson's Bay Building for many years. Since the stores closure, the building was completely renovated with residential suites now in the upper floors and a lovely public market on the main floor.
A Specialty Food Court & Shopping
Your tour includes a generous coupon for you to use at any one of the tasty food stalls in the marketplace.  This is not a fast food court, instead it features unique specialty food vendors and shops in this unique and very popular marketplace.
Homemade Pies and Much More!
We enjoyed lovely freshly made chicken bun sandwiches and fresh baked pie for dessert. There are a number of great choices available in the marketplace making it a difficult decision on what to choose!
Caledonian Brewery and Distillery
Victoria Caledonian Brewery & Distillery
After a good hour for you to enjoy your lunch and browsing the specialty shops, we then boarded the bus and continued our tour making our way to one of the city's finest craft breweries and distilleries for a guided tour.
Sampling Fine Spirits at Victoria Caledonian
The tour takes about an hour where you get to sample some amazing craft beer and specialty scotch whiskey while on the guided tour.  Our guide explained in detail from start to finish the fine art of brewing and distilling.
After the tour, there's a nice gift shop and bar where visitors can purchase items and spirits from Caledonian.  A very well put together tour that I'm sure everyone will enjoy.
Uptown Shopping Center
Uptown Shopping Plaza in Victoria, BC!
The tour concluded with your choice of getting dropped off at the Uptown Shopping Centre which is Victoria's Premier Shopping Center in the city. The tour allows for about 2 hours to shop at your convenience and then be picked to take you back to the Empress Hotel where the tour began.  For those not wanting to shop, the bus will take you straight back to the starting point as well.
All in all, we had a great time and tour with our professional driver / guide in a very comfortable modern air conditioned coach.  The tour is well worth taking if want just a little more than a straight city tour and see and experience something different in the city.
For more detailed information on this tour and the other wonderful tours the company has to offer, including online direct booking, I have listed the official website to CVS Tours below for your convenience.
If you are Serious About Your Health, particularly during travel, then have a look at this amazing health supplement my family and I have been taking for years. It involves one of the most important ingredients in our bodies – Glutathione!
I am proud to be a RobKellerMD Natural Health Products Affiliate and always enjoy sharing my story with others! Just click on the Banner Below or Check Out My Recent Posts on the Benefits of Glutathione For Healthy Travel , as well as The Best Glutathione Supplement for more detailed information.
Doctor RobertKellerMD Health Supplements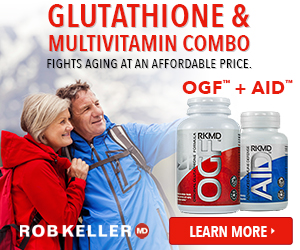 Learn much more about this exceptional health supplement and their other line of wonderful products, by visiting their
Official RobKellerMD Webpage
.
If you prefer, just click on the RobKellerMD Colorful Banner above and it will take you directly to their official website as well.
Receive 50% Off on Any of their wonderful health products through Dr. Keller's website, Contact Me Directly for an Official Coupon Code to receive a 50% Discount on Your First Order and a 30 day, empty-bottle guarantee.

If you have any questions regarding ordering or this product, don't hesitate to send me a note via my Contact Page and I will get back to you as soon as I can. I'm always happy to share my story and experience with others! 🙂
* As an Affiliate Member, I do receive a small commission for sales, which in turn, help me to maintain my travel blog and contribute to one of my favorite world-wide charitable organizations called Kiva.*
"Helping Those In Need … Help Themselves"
Please Note: The information contained within this website has not been evaluated by the USA Food and Drug Administration (FDA). RobKellerMD Nutritional Supplements are not intended to diagnose, treat, cure or prevent any disease
Safe & Healthy Travels!
If you enjoyed reading this article, make my day and share it with your Friends by clicking one of the Social Media icons below. As well, Never Miss a New Post or Update – Subscribe Below to Receive My New Colorful Monthly Email Newsletter! Or if you prefer, visit My Newsletter Page
Thanks 🙂