Experience Edventure Snorkel Tours in the Riviera Maya
On our recent visit to Akumal Mexico in the Mayan Riviera, we had the pleasure of joining Edventure Tours for the day on their special Snorkel Experience Tour and what a wonderful day it was.
Picked up promptly at our hotel, we were transported to the Edventure Tour dive shop located in Tulum. Upon arrival we were greeted by the owners and staff and then properly outfitted with snorkel equipment and wetsuits for our day in the water.
Owner Eduardo and Staff
This was the gathering place for others joining us for the day and / or embarking on one of the other tours the company offers during the day.
Edventure Snorkel Tours Individualized to Your Liking
Nelson – Our Guide for the Day
Having already viewed Tulum National Park previously, our guide Nelson and driver invited us on a short tour of Tulum city and its surrounding beaches. Having these smaller individualized group tours allows you the flexibility to alter the itinerary as you go along, unlike larger formal bus tours.
We were able to stop and browse around the town center with Nelson pointing out some of the history of the town and other popular areas worth visiting at a later time on our own if wished.
We also made a stop at a beautiful stretch of white sand beach, dotted with modest beachfront bungalow accommodations and side street restaurants and cafes. An added bonus not expected and greatly appreciated!
Brief History of Edventure Tours
A family owned and operated business and proudly recognized as the original tour company in the area. The owners and staff have been introducing visitors to the Yucatan Peninsula's main attractions for over 30 years and their experience definitely shows!
Edventure Snorkel Tours First Stop – Cenotes Dos Ojos
Nelson briefing us on the massive Dos Ojos Cenotes
Our first stop and snorkel excursion of the day was at the beautiful Dos Ojos Cenotes. Located just a short distance north of Tulum, Dos Ojos is a very popular flooded cave system for scuba divers and snorkeler's and after our visit, it certainly lived up to its name! This cenote is known for being one of the longest underwater cave systems in the world, running a total combined length of over 300 kilometers.
The deepest pit in the Dos Ojos Cenotes is over 390 feet deep and contains a number of deep diving pits and or rooms.
Our guide Nelson is passionate about the environment and its preservation as he explains the cenotes to us and invites us into "His Office" for our first close up look inside the caves.
Cenotes Dos Ojos Cave
Enjoying the crystal clear fresh water of the cenote
As we snorkel inside this beautiful system of caves , Nelson leads us deeper and deeper inside, watching the scuba below and eventually making our way into a magnificent cave surrounded with bats up above.
This truly was the real version of the "Bat Cave."
Scuba Divers below searching the hidden caves
Cenotes Dos Ojos Bat Cave
An amazing experience enjoyed by all in our small group and made even more special because of our passionate guide showing and detailing things along the way.
Edventure Snorkel Tours Second Stop – Yal – Ku Natural Aquarium
After enjoying a lovely homemade authentic Mayan style lunch prepared for us at Yal-Ku, we then strolled to our next water adventure location just a few steps away.
Enjoying a traditional homemade lunch
Nelson joined us in this beautiful natural lagoon aquarium surrounded by a lush mangrove forest taking us on a snorkel tour of the lagoon. This was a truly unique experience making this another exceptional location for snorkeling and viewing the abundance and variety of underwater sea life.
Yal-Ku Natural Lagoon
Yal-Ku is a perfect location for people of all levels of swimming or snorkeling experience for all to enjoy in a natural and safe environment.
Snorkeling in Yal-Ku Natural Lagoon
Edventure Snorkel Tours Third Stop – Turtle Bay
Turtle Bay is home to the Centro Ecologico Akumal or Akumal Ecological Center for the preservation and protection of the sea turtles.
Akumal Ecological Center
Located in Akumal also known in Mayan as "Land of Turtles," this area strives to control and protect its sea life, but at the same time, allowing tourists such as ourselves to enjoy and experience the beauty of exploring sea turtles and other marine life in their natural surroundings.
Beautiful protected Sea Turtles
Once again, Nelson led us into the waters to begin our snorkel tour of the bay discovering beautiful sea turtles, a variety of colorful fish and stingrays passing by casually beneath us.
A perfect way to end our day of snorkel and edventure!
Nelson guiding us along the way in Turtle Bay
I can't stress enough how unique and individualized a small group tour is in comparison to larger bus organized structured tours. If you are small group, then I urge you to give these smaller privatized tours a try, the difference will amaze you!
Below, I have listed Edventure Tours official website for you convenience for more detailed information on tours, pricing and much more.
A Big thanks to Edventure Tours and its owners for Hosting our wonderful Snorkel Edventure Tour! All content and opinions are that of the author and reflect my personal experience only.
If you are Serious About Your Health, particularly during travel, then have a look at this amazing health supplement my family and I have been taking for years. It involves one of the most important ingredients in our bodies – Glutathione!
I am proud to be a RobKellerMD Natural Health Products Affiliate and always enjoy sharing my story with others! Just click on the Banner Below or Check Out My Recent Posts on the Benefits of Glutathione For Healthy Travel , as well as The Best Glutathione Supplement for more detailed information.
Doctor RobertKellerMD Health Supplements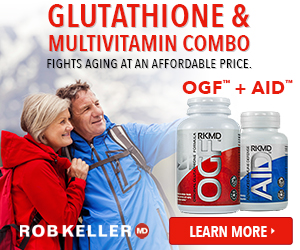 Learn much more about this exceptional health supplement and their other line of wonderful products, by visiting their
Official RobKellerMD Webpage
.
If you prefer, just click on the RobKellerMD Colorful Banner above and it will take you directly to their official website as well.
Receive 50% Off on Any of their wonderful health products through Dr. Keller's website, Contact Me Directly for an Official Coupon Code to receive a 50% Discount on Your First Order and a 30 day, empty-bottle guarantee.

If you have any questions regarding ordering or this product, don't hesitate to send me a note via my Contact Page and I will get back to you as soon as I can. I'm always happy to share my story and experience with others! 🙂
* As an Affiliate Member, I do receive a small commission for sales, which in turn, help me to maintain my travel blog and contribute to one of my favorite world-wide charitable organizations called Kiva.*
"Helping Those In Need … Help Themselves"
Please Note: The information contained within this website has not been evaluated by the USA Food and Drug Administration (FDA). RobKellerMD Nutritional Supplements are not intended to diagnose, treat, cure or prevent any disease
Safe & Healthy Travels!
If you enjoyed reading this article, make my day and share it with your Friends by clicking one of the Social Media icons below. As well, Never Miss a New Post or Update – Subscribe Below to Receive My New Colorful Monthly Email Newsletter! Or if you prefer, visit My Newsletter Page
Thanks 🙂