Eating Adventures Food Tours in Hong Kong
One of the things I love to do when traveling to different parts of the world, is to experience the local cuisine and eat where the locals do, and what a better to do this is than on an escorted walking food tour.  On my recent visit to Hong Kong, I had the pleasure of taking such a tour with Eating Adventures Hong Kong Food Tours.
This fully escorted 3 ½ hour walking tour took place in the older district of Hong Kong, known as Kowloon. I really got a chance to eat what the locals do and walk to the many of the open markets in this historical area of the city.
Eating Adventures Food Tours – Kowloon Food Tour
This company offers two distinct food tours in Hong Kong. One tour takes place in Mongkok, and the other on Hong Kong Island. Both are distinctly different because of the districts they are held in. I chose the Kowloon district for its exciting local markets, the congested bustling part of the city and where locals do their shopping, living and eating.
Eating Adventures Food Tours – Food Safe
As with any business operating a successful food tour, they try to ensure at their utmost, that the establishments their customers attend are well respected and the food preparation is above and beyond normal standards required.
"The health of participants is of utmost importance to us. We understand the importance of eating safe and clean food. We frequent restaurants that have high turn over and serve hot fresh food."
Every business we attended during the tour was clean and well run, all with friendly staff to greet us at the door.  Below, is a brief look at what I enjoyed on the tour and what you can expect when taking a Food Tour with Eating Adventures. What I got to sample along the way, and the opportunity to walk through a few interesting local markets as well.
Eating Adventures Food Tours – Professional Guides
After meeting my friendly guide Yan at a previously set location in Kowloon, we wasted no time and were on our way to our first eatery. Below, is a sneak peek at what I sampled on this food tour. 🙂
Beware:
Make sure you attend a food tour such as this …. Hungry!  As there is lots to eat and sample at each destination.
Eating Adventures Food Tours – The Food
Goose
Our first stop was to a well established restaurant in the district for more than 50 years! You got it, their specialty is Goose and you get to sample succulent goose with crispy skin, served with plum sauce.
Yummy! 🙂
Egg Tart
After wetting your appetite, it was on to try an old British favorite, an Egg Tart! The freshly baked and still warm tart was absolutely amazing, with melt in your mouth fine pastry!
What's great about a walking tour in the district, is you really get a feel of how the locals live, getting a chance to see them shop in the local wet markets and walk through the many narrow side alleys and streets along the way!
Dao Fu Fa (Sweet Tofu Dessert)
It was on to this very popular small diner to sample some incredible warm, silky smooth, soft tofu in a sweet syrup. It was absolutely delicious and apparently well frequented by many chefs in Hong Kong as well.
You also get a chance to watch how this incredible tofu is prepared in this tiny establishment.
Snake Soup
Definitely something out of the ordinary and very unique to Eating Adventures Food Tours.  This tiny but very well known eatery, specializes in preparing snake soup only. I must admit, I was a little skeptical at first, but the way the soup is carefully prepared, it was actually quite enjoyable.  
A first for me and one to cross off the Foodie Bucket List!
Dim Sum
Our next stop and one of my favorites along the way, as I always look forward to freshly prepared authentic Dim Sum. This small but highly acclaimed restaurant, serves wonderful dishes that you pre-order from your table.  My guide Yan picked just the right amount of popular dishes to sample, and they were excellent!
Below is a sample of a few Dim Sum dishes you can expect during your tour. 🙂
Street Snacks
The food just keeps on coming! Remember that I told you to make sure you're hungry before starting this tour? Next, it was on to the local market where you get a chance to try some very tasty and popular street snacks, such as fish balls.
Very tasty and with a variety of different choices!
Matcha and Red Bean Smoothie
Finishing up the tour and with barely room left to eat anything, Yan walked us over to a popular Smoothie stand for a traditional Matcha and Red Bean Smoothie. It was very cool, smooth and the beans were very tasty.
A great way to finish this wonderful food tour!
My guide was extremely knowledgeable, explaining in detail the food you sample, the history of the establishments and how the locals shop for their meals on a daily basis at the local markets.  It was a great afternoon and taking this food tour is well worth experiencing during your stay in Hong Kong.
I have included a link to the company's official website below for your convenience, where you can access much more detailed information on their tours, on-line reservations and much more.
>A Big Thanks to Eating Adventures Food Tours for hosting this incredible Kowloon Walking Food Tour on my recent visit to Hong Kong.  All content and opinions are that of the author and reflect my personal experience only.
If you are Serious About Your Health, particularly during travel, then have a look at this amazing health supplement my family and I have been taking for years. It involves one of the most important ingredients in our bodies – Glutathione!
I am proud to be a RobKellerMD Natural Health Products Affiliate and always enjoy sharing my story with others! Just click on the Banner Below or Check Out My Recent Posts on the Benefits of Glutathione For Healthy Travel , as well as The Best Glutathione Supplement for more detailed information.
Doctor RobertKellerMD Health Supplements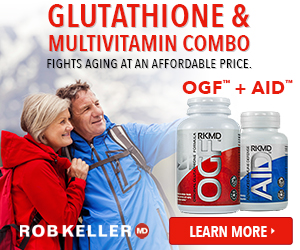 Learn much more about this exceptional health supplement and their other line of wonderful products, by visiting their
Official RobKellerMD Webpage
.
If you prefer, just click on the RobKellerMD Colorful Banner above and it will take you directly to their official website as well.
Receive 50% Off on Any of their wonderful health products through Dr. Keller's website, Contact Me Directly for an Official Coupon Code to receive a 50% Discount on Your First Order and a 30 day, empty-bottle guarantee.

If you have any questions regarding ordering or this product, don't hesitate to send me a note via my Contact Page and I will get back to you as soon as I can. I'm always happy to share my story and experience with others! 🙂
* As an Affiliate Member, I do receive a small commission for sales, which in turn, help me to maintain my travel blog and contribute to one of my favorite world-wide charitable organizations called Kiva.*
"Helping Those In Need … Help Themselves"
Please Note: The information contained within this website has not been evaluated by the USA Food and Drug Administration (FDA). RobKellerMD Nutritional Supplements are not intended to diagnose, treat, cure or prevent any disease
Safe & Healthy Travels!
If you enjoyed reading this article, make my day and share it with your Friends by clicking one of the Social Media icons below. As well, Never Miss a New Post or Update – Subscribe Below to Receive My New Colorful Monthly Email Newsletter! Or if you prefer, visit My Newsletter Page
Thanks 🙂
Did You Know …
"Mongkok has the world's highest population density, averaging 130,000 people per square kilometre."