Cruise Victoria Harbour on An Authentic Chinese Junk
When visiting a new city, I'm always on the lookout for something truly unique to that city and out of the ordinary. Taking a ride on The Dukling Hong Kong Harbour Cruise was indeed something very special the city of Hong Kong had to offer.
The Dukling or also referred to as "The Holy Duck" is one the last original Chinese Junk fishing vessels remaining in the area. With a long history as a fishing boat and home, it now serves its remaining days as a sightseeing vessel in Hong Kong's beautiful Victoria Harbour.
Dukling Hong Kong Harbour Cruise – Scenic Tours
A typical scenic boat tour on the Dukling takes about 45 minutes around Victoria Harbour. It's a time to relax, enjoy a beverage and experience the amazing views from the water across to the mainland and Hong Kong's Island's spectacular skyline. The view on the water overlooking the stunning skyscrapers and hillside is definitely worth the ticket alone!
The tours start daily at 2:30 in the afternoon and run continuously into the early evening.
Dukling Hong Kong Harbour Cruise – Special Evening Sailings
As a special treat, you can even choose "A Symphony of Lights" sailing in the early evening. This unique boat tour offers a wonderful view from the water of the daily evening multimedia light display show on and across Victoria Harbour.
The light show is definitely a major highlight for anyone visiting Hong Kong for the first time and to see it from the water and especially on the Dukling, is indeed a special treat!
Note:
If you're interested in this daily special evening sailing, then be sure to book your tickets in advance, as to ensure seat availability for the day you're interested in!
Dukling Hong Kong Harbour Cruise – Private Functions
For those individuals or companies wishing to hold a special private function on the Dukling, this can certainly be arranged in advance.  What a unique and wonderful opportunity to hold that special private function or business gathering, than on a piece of Asian History as the Dukling Chinese Junk!
Holding a special gathering over the water, enjoying a unique sailing and relishing the spectacular harbour views at the same time, I'm sure is something everyone will remember and talk about as a special memorable experience!
Dukling Hong Kong Harbour Cruise – Location
You have a choice of boarding the Duckling from two convenient seaside locations off Victoria Harbour.
Tsim Sha Tsui Public Pier No. 3
Also known as Kowloon Public Pier, this pick up / drop off location is on the mainland side and just around the corner from the main Clock Tower at water's edge. It's also just a few minutes walk around the corner from the Star Ferry Pier.
Central Public Pier No. 9
This pickup up /drop off location is on the Hong Kong Island side, also located next to the Star Ferry Pier and just next to the large HK Observation Wheel attraction.
You have your choice of locations and if you like, you can board at one Pier and exit on the other if you choose to do so.
I highly recommend taking this short cruise on the Dukling Chinese Junk, as one of the remaining pieces of history left for you to experience in the area. Below, I have listed the company's official website link for your convenience, where you can access much more detailed information, including online booking for their cruises.
Be sure to check their website often for special event sailing held throughout the year as well!
A Big Thanks to The Dukling for hosting my Harbour Cruise Tour on my recent visit to Hong Kong. All content and opinions are that of the author and reflect my personal experience only.
If you are Serious About Your Health, particularly during travel, then have a look at this amazing health supplement my family and I have been taking for years. It involves one of the most important ingredients in our bodies – Glutathione!
I am proud to be a RobKellerMD Natural Health Products Affiliate and always enjoy sharing my story with others! Just click on the Banner Below or Check Out My Recent Posts on the Benefits of Glutathione For Healthy Travel , as well as The Best Glutathione Supplement for more detailed information.
Doctor RobertKellerMD Health Supplements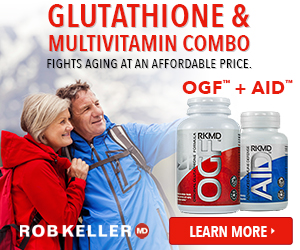 Learn much more about this exceptional health supplement and their other line of wonderful products, by visiting their
Official RobKellerMD Webpage
.
If you prefer, just click on the RobKellerMD Colorful Banner above and it will take you directly to their official website as well.

Receive 50% Off on Any of their wonderful health products through Dr. Keller's website, Contact Me Directly for an Official Coupon Code to receive a 50% Discount on Your First Order and a 30 day, empty-bottle guarantee.

If you have any questions regarding ordering or this product, don't hesitate to send me a note via my Contact Page and I will get back to you as soon as I can. I'm always happy to share my story and experience with others! 🙂
* As an Affiliate Member, I do receive a small commission for sales, which in turn, help me to maintain my travel blog and contribute to one of my favorite world-wide charitable organizations called Kiva.*
"Helping Those In Need … Help Themselves"
Please Note: The information contained within this website has not been evaluated by the USA Food and Drug Administration (FDA). RobKellerMD Nutritional Supplements are not intended to diagnose, treat, cure or prevent any disease
Safe & Healthy Travels!
If you enjoyed reading this article, make my day and share it with your Friends by clicking one of the Social Media icons below. As well, Never Miss a New Post or Update – Subscribe Below to Receive My New Colorful Monthly Email Newsletter! Or if you prefer, visit My Newsletter Page
Thanks 🙂
Did You Know …
"Hong Kong has one of the world's largest concentrations of eateries with one establishment for every 600 people."