Etiquette on Drinking Coffee Around the World
I love these new infographic charts circulating and recently had this very interesting one sent to me on Drinking Coffee Around the World. If you're like me and love coffee, then you should find this chart interesting on coffee etiquette in different countries around the globe.
Below, the author sent me this brief on reasons to travel and how drinking coffee really differs for others around the world. A well prepared infographic on coffee drinking that I hope you enjoy as much as I did.
Why travel?
Traveling is an important part of everyone's life. It brings incredible new experiences, opens up new views, gives opportunities to meet interesting people, expands knowledge and helps you learn and appreciate the diversity of cultures on our planet. Whether you are travelling with friends, alone, or with family, the beauty of travelling can completely change your life and way of thinking.
When visiting some new place, many people first go sightseeing. They want to learn new things about man-made wonders and important history events and how all that reflect on the society today.
However, the best way to experience a culture is to taste its cuisine. Although every country has its own traditional food and beverages, almost all cultures have coffee in common. Since it's made to be enjoyable and tasty, the coffee drinking culture spread quickly all over the world.
Become Familiar with Coffee Etiquette
Coffee in Ethiopia
Coffee Etiquette
Yet, there are a number of different coffee etiquette's that exist around the world, and knowing these different coffee traditions when you travel can be helpful. Depending on where you are in the world, there are different ways of preparing, ordering and drinking this famous beverage.
Some cultures drink a particular type of coffee in the mornings, another kind after meals and there are even rules on how one should hold a cup and other traditions.
Coffee in France
French people for instance, drink cafe au lait in the morning from a wide mug which they hold with both hands. Cappuccino is the morning coffee for Italians, but after meals they usually drink espresso without milk. Then, there are Ethiopians who completely enjoy drinking coffee. Their ritual usually lasts for at least an hour.
Helpful Coffee Etiquette Infographic
Coffee in Spain
If you are planning to travel soon, this infographic chart will help you learn the coffee drinking traditions in several different countries in Europe, Asia, Africa and America. It is a visual guide that illustrates how to properly order and drink coffee when you are abroad. It will enable you to mingle with the locals and experience their culture as much as possible.
Travel is wonderful and when visiting foreign countries, it is important to be aware of traditions and customs in the country for which you are visiting. In some cases, and one which recently made global headlines, was a group of young people shedding their clothes on sacred ground in the country they were visiting, ending in all being placed under arrest and jailed.   Not a good end to their holiday abroad!
Having a little knowledge and aware of traditions, customs and laws before visiting, shows respect and common courtesy for the people whose country you are a guest in.
Enjoy their traditions and customs and above all, their coffee! 🙂
Coffee in Turkey
If you are Serious About Your Health, particularly during travel, then have a look at this amazing health supplement my family and I have been taking for years. It involves one of the most important ingredients in our bodies – Glutathione!
I am proud to be a RobKellerMD Natural Health Products Affiliate and always enjoy sharing my story with others! Just click on the Banner Below or Check Out My Recent Posts on the Benefits of Glutathione For Healthy Travel , as well as The Best Glutathione Supplement for more detailed information.
Doctor RobertKellerMD Health Supplements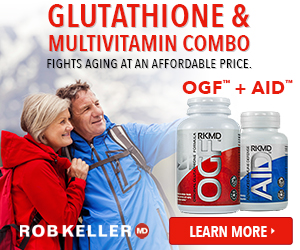 Learn much more about this exceptional health supplement and their other line of wonderful products, by visiting their
Official RobKellerMD Webpage
.
If you prefer, just click on the RobKellerMD Colorful Banner above and it will take you directly to their official website as well.
Receive 50% Off on Any of their wonderful health products through Dr. Keller's website, Contact Me Directly for an Official Coupon Code to receive a 50% Discount on Your First Order and a 30 day, empty-bottle guarantee.
If you have any questions regarding ordering or this product, don't hesitate to send me a note via my Contact Page and I will get back to you as soon as I can. I'm always happy to share my story and experience with others! 🙂
* As an Affiliate Member, I do receive a small commission for sales, which in turn, help me to maintain my travel blog and contribute to one of my favorite world-wide charitable organizations called Kiva.*
"Helping Those In Need … Help Themselves"
Please Note: The information contained within this website has not been evaluated by the USA Food and Drug Administration (FDA). RobKellerMD Nutritional Supplements are not intended to diagnose, treat, cure or prevent any disease
Safe & Healthy Travels!
If you enjoyed reading this article, make my day and share it with your Friends by clicking one of the Social Media icons below. As well, Never Miss a New Post or Update – Subscribe Below to Receive My New Colorful Monthly Email Newsletter! Or if you prefer, visit My Newsletter Page
Thanks 🙂