Bike Tours with Delhi By Cycle
If your travels have you heading to New Delhi India and if you're the kind of person that loves adventure, then be sure to check out some outstanding Delhi Bicycle Tours with Delhi By Cycle. My son and I did, and we had an amazing experience cycling through the streets of Old Delhi in the early morning hours!
Delhi By Cycle
This is a widely recognized company in Delhi for a number of years now and in 2016 having received TripAdvisor's Certificate of Excellence Award and a Top Choice Tour from Lonely Planet.  So you know you're dealing with a professional company with an outstanding reputation.
After searching others on the internet, this was an easy choice for my son and I and the company certainly lived up to our expectations.
The Haveli Tour
This business offers a number of interesting bike tours, so there's sure to be one to suit your time schedule and day that you have available. We selected their popular Haveli Tour which takes you deep into the heart of Old Delhi.
"Witness the past and present glory of Old Delhi. The Haveli (=Noblemen's mansion) tour is a spirited and satiating plunge, straight into the deep-end of Old Delhi (Shahjahanabad)."
After meeting at the rendezvous point early in the morning at a specified location in Old Delhi, you're met by your guide and fitted with a comfortable modern bike and off you go!  For obvious reasons, (traffic congestion), these tours normally start very early in the morning, so get a good night's sleep and be prepared for an early day, it's worth it!
Our Delhi By Cycle Tour Guide
We were met at the bikes by our guide Bhupinder.  A very friendly, outgoing and informative guide that went out of his way to make our tour as enjoyable and informative as could possibly be.  We couldn't have asked for a better guide and gentleman for this type of eco-tour adventure!
As you all may know, a guide can certainly make or break a tour, and Bhupinder certainly portrayed the professionalism this business offers to its clients.
Cycling Through Old Delhi
For those of you who enjoy history like I do, then this tour is right up your alley, literally! Your guide will take through some of Old Delhi's back alleys, ones that you certainly would be hard pressed to find on your own.  Experience the feel of everyday life as you ride along the narrow alleyways, passing by markets, tiny shops and heritage homes in Old Delhi.
A truly one of kind experience!
Riding the lanes and back alleys of Old Delhi is like taking a step back in time.
Chandni Chowk
One of your stops along the way is at a chosen building, allowing the opportunity to experience a roof top view of this main street in Old Delhi. Here you can watch the sun rising, gaze at life below as the day begins and view the historic Red Fort in the distance.
Excellent photo opportunities on this tour!
As the bike tour continues, we make our way to a lovely old Haveli and stop for an authentic Indian breakfast.  This also gives you a chance to get to know and mingle with the other riders on the tour.
Haveli – Wikipedia
Haveli is generic term used for a traditional townhouse and mansions in India, Pakistan, Nepal and Bangladesh usually one with historical and architectural significance.
Old Delhi Spice Market
Cycling to and stopping for photos and purchases if you wish at the Spice Market, really puts the icing on the cake for this tour.  To experience the sites, smells and sounds of the hustle and bustle at the spice market is quite an experience.
Another excellent location for photos and to actually watch locals and merchants go about their daily lives in this very special place in Old Delhi.
Delhi Bicycle Tours
All in all, this was a wonderful morning and tour and one that I would certainly recommend not missing, if you want to experience the real Old Delhi and not just walk along its main street as so many others do. For more detailed information on their tours offered, I have listed a link below to their official website for your convenience.
You can contact them and even book your tour directly online from this website prior to arriving in Delhi.
A Big Thanks to Delhi By Cycle for hosting our Haveli Bike Tour on our recent visit to New Delhi India. All content and opinions are that of the author and reflect my personal experience only.
If you are Serious About Your Health, particularly during travel, then have a look at this amazing health supplement my family and I have been taking for years. It involves one of the most important ingredients in our bodies – Glutathione!
I am proud to be a RobKellerMD Natural Health Products Affiliate and always enjoy sharing my story with others! Just click on the Banner Below or Check Out My Recent Posts on the Benefits of Glutathione For Healthy Travel , as well as The Best Glutathione Supplement for more detailed information.
Doctor RobertKellerMD Health Supplements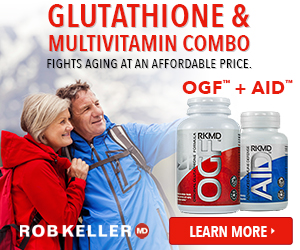 Learn much more about this exceptional health supplement and their other line of wonderful products, by visiting their
Official RobKellerMD Webpage
.
If you prefer, just click on the RobKellerMD Colorful Banner above and it will take you directly to their official website as well.
Receive 50% Off on Any of their wonderful health products through Dr. Keller's website, Contact Me Directly for an Official Coupon Code to receive a 50% Discount on Your First Order and a 30 day, empty-bottle guarantee.

If you have any questions regarding ordering or this product, don't hesitate to send me a note via my Contact Page and I will get back to you as soon as I can. I'm always happy to share my story and experience with others! 🙂
* As an Affiliate Member, I do receive a small commission for sales, which in turn, help me to maintain my travel blog and contribute to one of my favorite world-wide charitable organizations called Kiva.*
"Helping Those In Need … Help Themselves"
Please Note: The information contained within this website has not been evaluated by the USA Food and Drug Administration (FDA). RobKellerMD Nutritional Supplements are not intended to diagnose, treat, cure or prevent any disease
Safe & Healthy Travels!
If you enjoyed reading this article, make my day and share it with your Friends by clicking one of the Social Media icons below. As well, Never Miss a New Post or Update – Subscribe Below to Receive My New Colorful Monthly Email Newsletter! Or if you prefer, visit My Newsletter Page
Thanks 🙂