Don't Miss The Delfiniti Dolphin Swim Ixtapa Experience
One of the major Ixtapa Zihuatanejo Tours and Attractions not to be missed is The Delfiniti Dolphin Swim Ixtapa Mexico.  A wonderful experience the whole family will enjoy while visiting this seaside tourist destination in Mexico!
A once in a lifetime experience for the entire family!
Delfiniti Dolphin Swim Ixtapa is a Top Rated Tour
The Dolphin Experience with Delfiniti is one of the most highly rated tours in this region and for good reason.  Delfiniti has received the highest of accolades and awards for tourism, including the Certificate of Excellence received from TripAdvisor.
My wife and I were thrilled to be invited to join in on this exciting activity during our travels to Ixtapa and Zihuatanejo Mexico.  It has been something that we have always wanted to experience in past years in our travels to tropical destinations around the globe and finally the opportunity presented itself in Ixtapa.
Swimming with Dolphins at Delfiniti
Dolphins are very smart marine mammals and are part of the family of toothed whales including among others, orcas and pilot whales. They can be found globally, mostly in shallow waters of the continental shelves. Their diet consists mostly of smaller fish and squid.
They are very friendly and playful mammals and enjoy the company of humans.
Delfiniti Dolphin Adventures in Ixtapa Mexico offer a variety of programs to suit you and your budget best. You can select from a short in water encounter experience to a full hour introduction and swim interaction with the dolphins.
We were among a group of other visitors to enjoy the full hour interaction and was it ever a great experience!
Delfiniti Dolphin Swim Ixtapa Offers A Full Hour With the Dolphins
After your trainer gives you a brief introduction and introduces their dolphin family to you, it's time to enter the pool to begin your adventure.  Once you step into the water, the dolphins begin swimming around you, allowing you to touch and pet them as they pass alongside you.
What an amazing feeling, having these mammals actually enjoy swimming alongside you and allowing you to interact and touch them!
Your trainer will have them perform a number of exciting tricks while you are in the pool among them. As well, during this tour, you get the opportunity to hold on to their fins and take a belly ride with them, get foot pushed by two of them into the air and much more!
Delfiniti Dolphin Swim Ixtapa is Amazing
I can honestly say and after years of scuba diving in various places around the world, this dolphin experience was one of the most exciting adventures and one of those "Once in a Lifetime" opportunities not to be missed!
Staff and Trainers were very friendly and professional at all times, making your experience as enjoyable as can be.  Professional photographers are on site taking pictures and videos of your adventure, so you can share your memories with others at any time.
It's no wonder they have received the prestigious tripadvisor certificate of excellence award and rated as one of the top attractions and tours in Ixtapa / Zihuatanejo to do when visiting.
Below, I have included Infiniti's official website where you can access much more detailed information on the types of tours offered, rates and contact details for your convenience.
If you are planning a visit to this area and do wish to take part in this incredible adventure, then I highly recommend booking a reservation in advance, as shows are limited during the day and they are busy.  This is particularly so during peak travel periods such as Christmas, Spring Break and other major holidays.
A Big Thanks to Delfiniti Ixtapa for hosting our fantastic Swim with the Dolphins Adventure on our recent travels to Ixtapa/Zihuatanejo.  All content and opinions are that of the author and reflect my personal experience only.
If you are Serious About Your Health, particularly during travel, then have a look at this amazing health supplement my family and I have been taking for years. It involves one of the most important ingredients in our bodies – Glutathione!
I am proud to be a RobKellerMD Natural Health Products Affiliate and always enjoy sharing my story with others! Just click on the Banner Below or Check Out My Recent Posts on the Benefits of Glutathione For Healthy Travel , as well as The Best Glutathione Supplement for more detailed information.
Doctor RobertKellerMD Health Supplements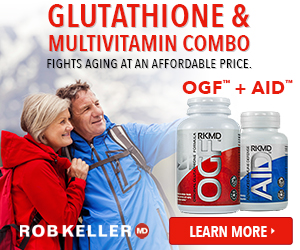 Learn much more about this exceptional health supplement and their other line of wonderful products, by visiting their
Official RobKellerMD Webpage
.
If you prefer, just click on the RobKellerMD Colorful Banner above and it will take you directly to their official website as well.
Receive 50% Off on Any of their wonderful health products through Dr. Keller's website, Contact Me Directly for an Official Coupon Code to receive a 50% Discount on Your First Order and a 30 day, empty-bottle guarantee.

If you have any questions regarding ordering or this product, don't hesitate to send me a note via my Contact Page and I will get back to you as soon as I can. I'm always happy to share my story and experience with others! 🙂
* As an Affiliate Member, I do receive a small commission for sales, which in turn, help me to maintain my travel blog and contribute to one of my favorite world-wide charitable organizations called Kiva.*
"Helping Those In Need … Help Themselves"
Please Note: The information contained within this website has not been evaluated by the USA Food and Drug Administration (FDA). RobKellerMD Nutritional Supplements are not intended to diagnose, treat, cure or prevent any disease
Safe & Healthy Travels!
If you enjoyed reading this article, make my day and share it with your Friends by clicking one of the Social Media icons below. As well, Never Miss a New Post or Update – Subscribe Below to Receive My New Colorful Monthly Email Newsletter! Or if you prefer, visit My Newsletter Page
Thanks 🙂
Did You Know …
"The border between Mexico and the United States is the second largest border in the world."