The CVS Grand City & Castle Tour in Victoria BC
When visiting the Beautiful City of Victoria British Columbia, taking the CVS Grand City & Castle Tour is a great way to see many of the city's most popular sites and attractions in a comfortable and fully narrated bus tour.
Enjoy a 90 minute fully narrated bus tour of the city and the Historic Craigdarroch Castle.
Grand Tour and Craigdarroch Castle Tour Combined
Your tour begins from Victoria's downtown inner harbour area in front of the iconic Empress Hotel.
A perfect location to begin and finish your tour!
Purchase your tickets at the kiosk right out front of the hotel or in advance on their website for your convenience. The bus is comfortable and we enjoyed our tour on their open air double decker on this beautiful summer day.
You have the option of remaining down below out of the sun and open air or up top where half the bus is covered from the wind and the other open to the elements.
Combined with your friendly and professional bus driver and guide, make this a perfect choice for seeing the sites of the Capital City of British Columbia.
Highlights of Your Victoria CVS Sightseeing Tour
Government Street
Government Street Victoria BC
Leaving from the Empress Hotel you will make your way up and along Government Street, one of the cities oldest streets once filled with shops, hotels and bars for visitors and mariners. Today it is a favorite attraction for visitors to enjoy shopping galore, dining and other popular attractions such as Bastion Square and Trounce Alley to name a few.
Chinatown
Fantan Alley Chinatown Victoria BC
The driver will then pass through historic Chinatown, once a very populated area of the city with migrants and workers, now a place for visitors to take a stroll down famous Fantan Alley, enjoy a Chinese meal and do browse the many shops along both sides both old and new.
A great place to discover and spend some time while visiting Victoria!
Craigdarroch Castle Historical Museum
Craigdarroch Castle Victoria BC
A true highlight of this tour is the Craigdarroch Castle, which is now a Designated National Historic Site in the city. The Castle was built by Robert Dunsmuir, a very wealthy coal baron in the late 1800's and over the years, served many uses since the families passing in the early 1900's.
Craigdarroch Castle's Fine Woodwork
From a Military Hospital during the First World War, a College, Conservatory of Music, to now being home and proudly displayed as the Craigdarroch Castle Historic House Museum.
Fully Furnished Museum taking you a step back in time!
CVS Sightseeing Tour Includes Beautiful Oak Bay and Uplands
Uplands District Mansion Victoria BC
After enjoying a stroll inside and on the outside grounds of the Castle, you driver will proceed into the municipality of Oak Bay and along the streets of Uplands area viewing some of the most beautiful homes and oceanfront vistas to be found in the city.
Oak Bay Marina Victoria BC
Here, you will make a brief stop at the Oak Bay Marina to hop of the bus, stretch you legs and enjoy the sites. In fact, when I was just 16, this was where I worked in the summer months while in high school many years ago!
Happy & Healthy Harbour Seal at Oak Bay Marina
If you are lucky enough as we were, you can catch a glimpse of the many harbour seals in the area, enjoy a snack and coffee or just take in the breathtaking scenery!
Check out my short video clip below of this healthy harbour seal enjoying a snack!
Beacon Hill Park
Beacon Hill Park Victoria British Columbia
As you continue on your tour, the bus will follow along the waters edge onto Dallas Rd, where you can sit back, relax and take in the some of Victoria's most beautiful waterfront sites. As you make your way back to the downtown core, the bus will continue into Beacon Hill Park, downtown's largest park.
A perfect place to spend some time enjoying the gardens, walkways, a petting zoo, playground area and so much more.
Beacon Hill Park is an ideal location, especially with those visitors traveling with children!
Friendly Professional Drivers On Your CVS Sightseeing Tour
Your driver / tour guide will fill you in on the areas major attractions, history and much more as you enjoy your tour through the city. This tour was very enjoyable, informative and relaxed. A great way to see the sites and one of the cities major attractions!
Below, I have added CVS Sightseeing Tours official website for your convenience. You can view all of their great tours, schedules, prices and so much more.
A Big Thanks to CVS Tours for hosting my wife and I on this wonderful all inclusive tour on our recent visit to Victoria. All content and opinions are that of the author and reflect my personal experience only.
If you are Serious About Your Health, particularly during travel, then have a look at this amazing health supplement my family and I have been taking for years. It involves one of the most important ingredients in our bodies – Glutathione!
I am proud to be a RobKellerMD Natural Health Products Affiliate and always enjoy sharing my story with others! Just click on the Banner Below or Check Out My Recent Posts on the Benefits of Glutathione For Healthy Travel , as well as The Best Glutathione Supplement for more detailed information.
Doctor RobertKellerMD Health Supplements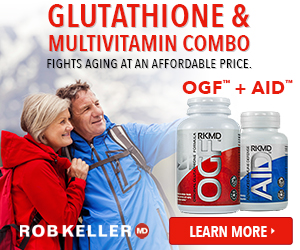 Learn much more about this exceptional health supplement and their other line of wonderful products, by visiting their
Official RobKellerMD Webpage
.
If you prefer, just click on the RobKellerMD Colorful Banner above and it will take you directly to their official website as well.
Receive 50% Off on Any of their wonderful health products through Dr. Keller's website, Contact Me Directly for an Official Coupon Code to receive a 50% Discount on Your First Order and a 30 day, empty-bottle guarantee.

If you have any questions regarding ordering or this product, don't hesitate to send me a note via my Contact Page and I will get back to you as soon as I can. I'm always happy to share my story and experience with others! 🙂
* As an Affiliate Member, I do receive a small commission for sales, which in turn, help me to maintain my travel blog and contribute to one of my favorite world-wide charitable organizations called Kiva.*
"Helping Those In Need … Help Themselves"
Please Note: The information contained within this website has not been evaluated by the USA Food and Drug Administration (FDA). RobKellerMD Nutritional Supplements are not intended to diagnose, treat, cure or prevent any disease
Safe & Healthy Travels!
If you enjoyed reading this article, make my day and share it with your Friends by clicking one of the Social Media icons below. As well, Never Miss a New Post or Update – Subscribe Below to Receive My New Colorful Monthly Email Newsletter! Or if you prefer, visit My Newsletter Page
Thanks 🙂