A Few Popular Tourist Travel Scams in Thailand
Having recently returned from a wonderful vacation in Thailand, it is important, as with most anywhere in the world to be aware of the common travel scams in Thailand. Here is a short list of things to be on guard for when traveling through this amazing country!
Like we did, normally your first stop when traveling by air is to Bangkok, as this is the major hub and where most airlines fly into from around the world. So let's start with a few things that locals will try to trick you into.
Typical Common Travel Scams Thailand and the City of Bangkok
Taxis:
Arriving at the airport, do be aware of the typical taxi scams. Always ignore anyone who approaches you asking if you require a taxi.  Bangkok's metered taxis are easy to locate at the airport, well organized with line up queues at arrivals. Check out my latest post on Airport Transfers in Bangkok explaining exactly what to do and the methods of transfers available to you.
Grand Palace:
Of course, most visitors to the city should take a few hours to enjoy the amazing Bangkok Grand Palace, and most to just that!
So a couple of things that we were even warned about are the Palace is Closed scam.
Many taxi drivers, tuk tuk drives and other locals will tell you that the Palace is not open today for various reasons and will try to take you on a wild goose chase in their taxi or tuk tuk to another temple, or even to a tailor or gem shop. By taking you to these other locations, they are receiving commissions from the shops, as well as the taxi fare to that location. Always check with your hotel, tour guide or any other reputable person first. The Grand Palace rarely closes during most days of the week.
As well, vendors across the street from the Palace do sell light pants for men and covers for women at a minimal cost which is fine.  If you don't mind waiting for a short while in line, then the Palace provides covers free of charge as part of the admission.  There is a deposit, but returned when you complete your tour.
Gems:
Oh the lure of those priceless gems at a fraction of the cost! Again, if it's too good to be true then it certainly isn't!  If you do wish to purchase gems, do not buy them off the street or from typical street vendor locations.  Go to a professional jewellery store, just as you would at home!
Bars and Nightclubs:
This scam can be very costly and sometimes dangerous for those tricked into this, especially younger travelers heading out for the night for a good time!  Always use caution and common sense when traveling to a foreign country, particularly in the evening hours.
Many of the nightclubs, strip bars, sex shows and other such clubs are run by Thailand's gangs.  They will lure you into their bars by offering incredibly cheap drinks.  Once they have you baited in their establishment, they will hook you with incredibly inflated prices just for entering their premises.
Warning:
These people can be dangerous and will not let you leave until they get what they want!
There is nothing wrong with having a good time, but be extra cautious on where you go and the places you enter. It is always advisable to check with someone trustworthy that can recommend a reputable establishment to enjoy the night out.
Jet Ski Scam:
This is one particular scam that I was aware of prior to our visit to this country and one that is common at most recreational destinations around the globe. People are losing huge amounts of money when renting such items because they did not take a moment and document any damage, dents or even minor scratches before renting. Just as you would a rental car, motorcycle or any other rental item, it is important to document any damage, even of the most minor nature beforehand.  Today, we have the luxury of cellphones with picture capabilities.
So use your camera or phone, take pictures and be sure to document any damage first!
I know people that have had a simple one hour rental turn into an outrageous amount of money because of a simple scratch.  Most require a sizable deposit before rental and they will take your money over a simple previous scratch on the equipment.
These are just a few popular things to be cautious of on your trip to Thailand.  In our recent visit and experience to this magnificent country, we simply could not get over how polite and friendly the people were. Remember, it is only a select view in most any place around the world that ruin it for others and prey on tourists for money.  Most are genuinely honest and eager to help those strangers visiting their country.
Update:
Thailand's Department of Special Investigation and Police formed a new center to enforce and protect tourists from scam criminals particularly in Phuket. Thanks to etalktravel news for providing this interesting article!
If you are Serious About Your Health, particularly during travel, then have a look at this amazing health supplement my family and I have been taking for years. It involves one of the most important ingredients in our bodies – Glutathione!
I am proud to be a RobKellerMD Natural Health Products Affiliate and always enjoy sharing my story with others! Just click on the Banner Below or Check Out My Recent Posts on the Benefits of Glutathione For Healthy Travel , as well as The Best Glutathione Supplement for more detailed information.
Doctor RobertKellerMD Health Supplements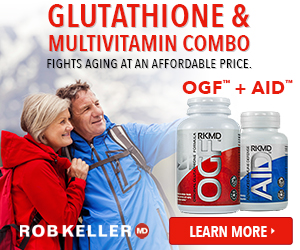 Learn much more about this exceptional health supplement and their other line of wonderful products, by visiting their
Official RobKellerMD Webpage
.
If you prefer, just click on the RobKellerMD Colorful Banner above and it will take you directly to their official website as well.
Receive 50% Off on Any of their wonderful health products through Dr. Keller's website, Contact Me Directly for an Official Coupon Code to receive a 50% Discount on Your First Order and a 30 day, empty-bottle guarantee.

If you have any questions regarding ordering or this product, don't hesitate to send me a note via my Contact Page and I will get back to you as soon as I can. I'm always happy to share my story and experience with others! 🙂
* As an Affiliate Member, I do receive a small commission for sales, which in turn, help me to maintain my travel blog and contribute to one of my favorite world-wide charitable organizations called Kiva.*
"Helping Those In Need … Help Themselves"
Please Note: The information contained within this website has not been evaluated by the USA Food and Drug Administration (FDA). RobKellerMD Nutritional Supplements are not intended to diagnose, treat, cure or prevent any disease
Safe & Healthy Travels!
If you enjoyed reading this article, make my day and share it with your Friends by clicking one of the Social Media icons below. As well, Never Miss a New Post or Update – Subscribe Below to Receive My New Colorful Monthly Email Newsletter! Or if you prefer, visit My Newsletter Page
Thanks 🙂