The Clipsal 500 Adelaide Race Weekend Events
As luck had it and being a huge race fan, on our recent holiday to Australia, we just happened to be visiting the city of Adelaide when the Clipsal 500 Supercar event was taking place!
One of the biggest events of the year for this city that attracts nearly 300,000 visitors for the weekend races! A huge boost to the economy in this region and what a great event the 2014 race was, especially for someone like me who has never experienced this type of racing. As well, were we ever glad we had arranged for hotel accommodation way in advance with our travel agent!
I love NASCAR racing and attend live events each and every year in the United States from Canada, but this type and style of racing is completely different.
Check out my video I recently put together showing some of weekend race action. Don't forget to turn your speakers on!
Enjoy …
Clipsal 500 Adelaide V8 Supercar Championship Series
The main attraction during this amazing four day event is the V8 Supercar series. This is Australia's premier series, much like NASCAR's top dogs racing in the Sprint Cup Series in the United States. This race weekend in Adelaide is also the biggest domestic motor sport event held in the country. So what a treat it was for me, to luck out visiting the city during this time.
As you can see by my video, these cars are sleek and very fast!
As a matter of fact, one of NASCAR's top racers in the Sprint Cup Series is an import from Australia and a two time champion of the Supercar Series. His name is Marcos Ambrose and he is doing a remarkable job in his transition to American Stock Car Racing!
Update:
Marcos Ambrose is now back in his homeland and officially retired from race car driving in 2015 after a remarkable career!
Adelaide is a lovely city and one of my favorites during our short visit to Australia. Be sure to return again, as I will be posting our personal photos and writing about the popular attractions in the city to be sure to see!
Adelaide Comes Alive During Clipsal 500 Weekend
As a race fan, it's always exciting to see and meet fans who enjoy the same sport as you and as our taxi driver pointed out …
"The City Comes Alive Each Year"
during this 4 day weekend. In fact, he told us it was their busiest time of the year! The street and sidewalks were packed with race fans and all kinds of entertainment to keep visitors busy at this time. Bars, restaurants, outside entertainment all throughout the city to keep everyone entertained!
Like NASCAR, it was easy to spot the race fans, as they were all sporting hats and t- shirts of their favorite drivers in the series. It was really cool to see for a visitor from another country as myself.
So if you love auto racing and you love travel, then why not plan a holiday as we do each and every year that includes a major auto racing event of any kind, anywhere in the world. From Australia's Supercar Series, NASCAR racing, NHRA drag racing, Formula 1 and Indy car racing, there is sure to be an auto racing event taking place in a travel destination of interest to you and your family.
These events are always considered a major attraction in any city they are being held.
As an example of this, a few years back our family visited Las Vegas, Nevada for a vacation and planned the trip when a major stock car race was being held at Las Vegas Motor Speedway! What a great additional attraction to our fantastic weekend in Sin City! As my previous articles on racing show, you certainly do not have to be a race fan to enjoy the sites, sounds, smells and thrills of a real live race event.
As with any sporting event, television is just not the same as seeing a live event! 🙂
If you are Serious About Your Health, particularly during travel, then have a look at this amazing health supplement my family and I have been taking for years. It involves one of the most important ingredients in our bodies – Glutathione!
I am proud to be a RobKellerMD Natural Health Products Affiliate and always enjoy sharing my story with others! Just click on the Banner Below or Check Out My Recent Posts on the Benefits of Glutathione For Healthy Travel , as well as The Best Glutathione Supplement for more detailed information.
Doctor RobertKellerMD Health Supplements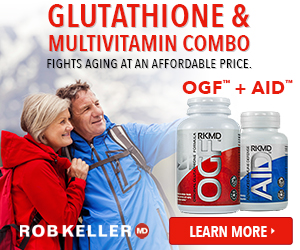 Learn much more about this exceptional health supplement and their other line of wonderful products, by visiting their
Official RobKellerMD Webpage
.
If you prefer, just click on the RobKellerMD Colorful Banner above and it will take you directly to their official website as well.
Receive 50% Off on Any of their wonderful health products through Dr. Keller's website, Contact Me Directly for an Official Coupon Code to receive a 50% Discount on Your First Order and a 30 day, empty-bottle guarantee.

If you have any questions regarding ordering or this product, don't hesitate to send me a note via my Contact Page and I will get back to you as soon as I can. I'm always happy to share my story and experience with others! 🙂
* As an Affiliate Member, I do receive a small commission for sales, which in turn, help me to maintain my travel blog and contribute to one of my favorite world-wide charitable organizations called Kiva.*
"Helping Those In Need … Help Themselves"
Please Note: The information contained within this website has not been evaluated by the USA Food and Drug Administration (FDA). RobKellerMD Nutritional Supplements are not intended to diagnose, treat, cure or prevent any disease
Safe & Healthy Travels!
If you enjoyed reading this article, make my day and share it with your Friends by clicking one of the Social Media icons below. As well, Never Miss a New Post or Update – Subscribe Below to Receive My New Colorful Monthly Email Newsletter! Or if you prefer, visit My Newsletter Page
Thanks 🙂