A Closer Look at the Chateau Victoria Hotel and Suites
Recently, my wife and I had the pleasure of staying at the luxurious Chateau Victoria Hotel & Suites located in downtown Victoria, British Columbia, Canada.  This beautiful luxury hotel is ideally located in the city and just a few minutes leisurely walk to Victoria's famous Inner Harbour.
The Chateau Victoria is a very special hotel for both business and vacationing travelers who desire the finest in luxury and service.
Chateau Victoria Hotel & Suites is Locally Owned
Mr. Clive Piercy is the proud owner having a long history on Vancouver Island back to the 1800's. The previous home and property the present hotel is situated on is very historical with quite the story that is worth reading about on the hotels website.
To this day, the Chateau Victoria is actively engaged in showing its support to local farmers and in sponsoring many local events throughout the year.
"Experience the best of Victoria through a truly local hotel."
As you arrive and just outside the front doors of the hotel, you can't help but notice a lovely bronze statue of the owner Mr. Piercy and his beloved dog 'Shaker.'  As well, the fountain depicts his love of fishing.
Chateau Victoria Hotel Reception
As soon as you enter the front doors of the hotel, you are greeted with friendly welcoming smiles and total luxury. The main lobby reception area is beautifully decorated!
There are three separate areas alone in the reception area of the hotel for you to sit back and relax.
Chateau Victoria Hotel Rooms and Suites
Chateau Victoria Hotel One Bedroom Suite
The Chateau Victoria offers guests a variety of room choices that are sure to suit most everyone's needs.  For business travelers to those traveling on vacation, all guest rooms are beautifully appointed with most having views and balcony's.
The hotels Traditional Rooms are ideal for business travelers and for those who want to be within easy walking distance to the downtown business center.
Well Appointed One Bedroom Suite
There's a wide variety of room selections, from Traditional Rooms; One Bedroom Suites; Superior Suites; as well as 2 Bedroom and Executive Suites.  All guestrooms in the hotel feature:
Complimentary local calls;
Complimentary Wi-Fi;
Sealy Posturepedic® pillow top beds;
Room service;
Crabtree & Evelyn Bath Amenities;
Complimentary Coffee and Tea;
Mini-Fridge;
Laundry/dry cleaning service;
Flat Screen Television and much more!
We had the pleasure of staying in one of the hotels one bedroom suites during our stay.  This is a perfect suite for those traveling with families. Our room was very spacious, complete with 2 queen beds, sofa bed, small kitchen with fridge, microwave and sink.  As well, the room was equipped with a kitchen table and chairs, complete with cutlery for your added convenience.
Chateau Victoria Hotel & Suites – Spa and Recreation
There's a lovely indoor swimming pool and spa in the hotel for guests to enjoy, along with a nicely equipped fitness room right next to the pool.  A great way to begin or end your day for those guests serious about their overall health and fitness while traveling.
The hotel also offers a full line of In-room spa treatments available through Victoria Spa Services. Guests can select relaxing Swedish or Deep Tissue Massages to Facials, Manicures and Pedicures, all in the comfort and convenience of your guest room.
Vista 18 Rooftop Restaurant
There's no need to leave the hotel to dine.  Head on up to Victoria's only rooftop restaurant, Vista 18 Westcoast Grill & Wine Bar.  Enjoy breakfast, lunch or dinner while taking in a captivating view of the city at the same time.  The view is spectacular of the downtown area of the city!
Clive's Classic Lounge
This beautiful lounge located just off the lobby is appropriately named after the owner of the hotel.  It's a great place to sit back, relax and enjoy your favorite cocktail.
Chateau Victoria Hotel & Suites is Ideally Located
You couldn't ask for a better location in downtown Victoria!  The hotel is located within minutes of the downtown business center and an easy walk to the very popular Inner Harbour and area attractions. You can easily walk to many major tourist attractions nearby including;
The Government Parliament Buildings;
The Provincial Museum;
Historic Government Street;
Chinatown;
Shopping District;
Whale Watching Tours;
Inner Harbour Promenade Walkway.
There's so much to see and do in the city and The Chateau Victoria is just minutes to these exciting attractions by foot.  As well, you can even access the Cruise Ship Port, Beacon Hill Park and the very popular Ogden Point Breakwater Walkway all within easy reach of the hotel.
The Chateau Victoria Hotel & Suites is Pet Friendly
For those of you traveling with your pet like we do on many occasions, there's no need to worry about boarding your 4 legged companion, the hotel offers pet friendly rooms for your convenience.  When we arrived, staff will provide all the amenities you need for your pet, including bowls and sleeping blanket.  There's no need to pack anything but your pets favorite food! 🙂
As you can see by the photos, our beagle felt quite a home during his luxury stay!  It's so nice when traveling with your pet, to not have to search for and take chances with unfamiliar boarding facilities.
So if you're looking for luxury beyond compare and ideally located to all the downtown's main attractions, then you simply can't beat this lovely luxury hotel in the heart of the city.  Want to know a little bit more about this Capital City? Then be sure to check out one of my previous posts and photos on Victoria, BC. We had a lovely stay and found all the hotels staff to very friendly and eager to help in any way they could to make our stay as enjoyable and memorable as possible.
The Chateau Victoria also offers Complimentary Shuttle Service to downtown restaurants, attractions and transportation terminals.  For more detailed information on the Chateau Victoria, I have listed a link to their official website below for your convenience.
A Big Thanks to The Chateau Victoria Hotel & Suites for hosting our wonderful stay on our recent visit to Victoria.  All content and opinions are that of the author and reflect my personal experience only.
If you are Serious About Your Health, particularly during travel, then have a look at this amazing health supplement my family and I have been taking for years. It involves one of the most important ingredients in our bodies – Glutathione!
I am proud to be a RobKellerMD Natural Health Products Affiliate and always enjoy sharing my story with others! Just click on the Banner Below or Check Out My Recent Posts on the Benefits of Glutathione For Healthy Travel , as well as The Best Glutathione Supplement for more detailed information.
Doctor RobertKellerMD Health Supplements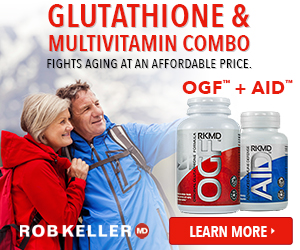 Learn much more about this exceptional health supplement and their other line of wonderful products, by visiting their
Official RobKellerMD Webpage
.
If you prefer, just click on the RobKellerMD Colorful Banner above and it will take you directly to their official website as well.
Receive 50% Off on Any of their wonderful health products through Dr. Keller's website, Contact Me Directly for an Official Coupon Code to receive a 50% Discount on Your First Order and a 30 day, empty-bottle guarantee.

If you have any questions regarding ordering or this product, don't hesitate to send me a note via my Contact Page and I will get back to you as soon as I can. I'm always happy to share my story and experience with others! 🙂
* As an Affiliate Member, I do receive a small commission for sales, which in turn, help me to maintain my travel blog and contribute to one of my favorite world-wide charitable organizations called Kiva.*
"Helping Those In Need … Help Themselves"
Please Note: The information contained within this website has not been evaluated by the USA Food and Drug Administration (FDA). RobKellerMD Nutritional Supplements are not intended to diagnose, treat, cure or prevent any disease
Safe & Healthy Travels!
If you enjoyed reading this article, make my day and share it with your Friends by clicking one of the Social Media icons below. As well, Never Miss a New Post or Update – Subscribe Below to Receive My New Colorful Monthly Email Newsletter! Or if you prefer, visit My Newsletter Page
Thanks 🙂