Mind Your Manners in The Buffet Food Line
I recently came across a great article regarding minding your manners and Food Buffet Etiquette. After reading the article, the first thing that I thought of was to  … always try your best to eat what you take.
But wait, there is much more and that has nothing to do with buffet manners according to leading etiquette experts! Much like my recent post on Airplane Etiquette, believe it or not, one should be aware and even use your proper manners when eating at the buffet.
First, check out this quick video on Buffet Etiquette …
Whether you are feasting at the buffet on a Cruise Vacation, at an All Inclusive Resort or at one of those fabulous buffets in the resort casinos in Las Vegas, apparently, we all need to know the rules!
A Few Simple Buffet Etiquette Rules
Here are few simple rules to follow the next time you engorge yourself at a buffet.
The Etiquette experts first words of wisdom for cruise passengers:
"There is enough food for a small country on every ship; getting food should not be a problem."
In other words, be patient.
Ten Basic Rules of Buffet Etiquette
Below, I have listed the 10 Most Basic Rules that one should try to follow when at the buffet line. I guess it really boils down to using a little common sense, courtesy and manners! 🙂
Buffet Etiquette – Rule # 1
Try to Keep Your Place in the Buffet Line
How many times have you experienced this while selecting food items and some impatient individual just casually walks around you to the next dish as if you are invisible? Well, experts say if someone is taking too long dishing out, then it is alright to ask if you may move along. By simply asking permission is a polite and courteous gesture and should always be used at the buffet.
Buffet Etiquette – Rule # 2
Start at One End of the Line and Work Your Way to the Other
Did you know that buffets lines are supposed to go in one direction only?  You are always supposed to head in one direction only and if you don't, well etiquette says it is equal to cutting in line. Many people will become quite annoyed with those who go against the grain!
Buffet Etiquette – Rule # 3
Keep an Eye on Your Kids
The rules suggest those with young children must escort them to the buffet always!  For those of us who do or had young children at one point, we all know they love to grab things, put them back, grab another, and put it back and so on. As well, kids are really not that good at dishing themselves out and tend to spill, break and pretty much cause heart palpitations for staff as they pass thru the line. So the moral of the story is, do not let young children loose at the buffet!
Buffet Etiquette – Rule # 4
Keep Your Hands Away from the Food
This is without a doubt my worst nightmare and pet peeve at buffet tables. We all blame kids for this, but I think adults are the even worse! Like double dipping, keep your bare hands off the food. Never sample or move a food item without use the spoons or tongs provided.  Yes, these utensils are there for a reason!  It is not only inconsiderate of others, but extremely unhealthy and a way of spreading germs and bacteria faster than you can say … " I'm Sick."  🙁
This is one rule I don't have any problems with and I am sure most others wouldn't either.
Buffet Etiquette – Rule # 5
Leave the Tongs and Spoons Where They Should Be
Now that we are on the subject of utensils, another section in the rule book says to leave them where they should be. For example, never take a spoon from the pasta dish and carry it with you to the shrimp salad!  Again, this can create a number of issues, especially for the many out there with serious food allergies and so forth. If a utensil is missing, be patient and ask one of the staff to replace it.  
Buffet Etiquette – Rule # 6
Never Eat While Standing in Line
Nobody wants to see you stuff your face while standing in line at the buffet. There is plenty more where it came from and that's why they provide dining tables for guests as well. Again, eating with your mouth open over the food at the buffet is just plain wrong and you can easily pass on germs to others as well.  So be considerate and wait until you are seated before digging in!
Buffet Etiquette – Rule # 7
Try Not to Take More than You Can Eat
Buffet dining, by its very nature, is gluttonous, but that doesn't mean you have to be a glutton. Don't load up your plate; take a few items on your first pass through the line, then go back for seconds if you still want more. Similarly, don't take the last piece of something; it's rude to leave the people behind you with nothing. Instead, alert a server that the item needs to be replenished, and wait for the refill before serving yourself. It's the polite thing to do.
Buffet Etiquette – Rule # 8
Grab a New Plate Each Visit to the Buffet Line
Again, this is for everyone's health. Germs can spread very quickly and easily from your plate to the buffets utensils and more. I am happy to see that most top end buffets have staff right on top of this and will remove your old plates from your table quickly.
Buffet Etiquette – Rule # 9
Be Sure to Wash Your Hands
This goes without saying, always wash your hands or use sanitizer before entering the buffet. Again, most reputable resorts and major cruise lines do provide free hand sanitizer for everyone. It not only protects you from illness but those around you as well.
Our family always carry small bottles of hand sanitizer with us when traveling and I am happy to say, none of us have been sick on our travels. If you touch something the public always has contact with, then wash and sanitize before eating!
Buffet Etiquette – Rule # 10
Doggie Bags are Not Included in Food Buffets
Enjoy the buffet and eat all that you want without wasting, but please, do not embarrass yourself and those around you by grabbing food items and stuffing them away before walking out of a buffet! These are all you can eat establishments, not all you can take! 
So there you have it! Now you know some general rules of etiquette the next time you may be enjoying that special Cruise Holiday or staying at one of those wonderful all – inclusive resorts. Use your manners be considerate of others also enjoying the buffet! 🙂  Buffets offer excellent value for your hard earned dollar, but can be very costly for businesses. So let's not abuse them and run the risk of owners closing them down because of over abuse.
If you are Serious About Your Health, particularly during travel, then have a look at this amazing health supplement my family and I have been taking for years. It involves one of the most important ingredients in our bodies – Glutathione!
I am proud to be a RobKellerMD Natural Health Products Affiliate and always enjoy sharing my story with others! Just click on the Banner Below or Check Out My Recent Posts on the Benefits of Glutathione For Healthy Travel , as well as The Best Glutathione Supplement for more detailed information.
Doctor RobertKellerMD Health Supplements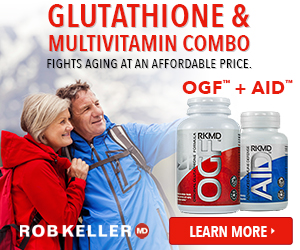 Learn much more about this exceptional health supplement and their other line of wonderful products, by visiting their
Official RobKellerMD Webpage
.
If you prefer, just click on the RobKellerMD Colorful Banner above and it will take you directly to their official website as well.
Receive 50% Off on Any of their wonderful health products through Dr. Keller's website, Contact Me Directly for an Official Coupon Code to receive a 50% Discount on Your First Order and a 30 day, empty-bottle guarantee.

If you have any questions regarding ordering or this product, don't hesitate to send me a note via my Contact Page and I will get back to you as soon as I can. I'm always happy to share my story and experience with others! 🙂
* As an Affiliate Member, I do receive a small commission for sales, which in turn, help me to maintain my travel blog and contribute to one of my favorite world-wide charitable organizations called Kiva.*
"Helping Those In Need … Help Themselves"
Please Note: The information contained within this website has not been evaluated by the USA Food and Drug Administration (FDA). RobKellerMD Nutritional Supplements are not intended to diagnose, treat, cure or prevent any disease
Safe & Healthy Travels!
If you enjoyed reading this article, make my day and share it with your Friends by clicking one of the Social Media icons below. As well, Never Miss a New Post or Update – Subscribe Below to Receive My New Colorful Monthly Email Newsletter! Or if you prefer, visit My Newsletter Page
Thanks 🙂