Enjoy British Columbia Ferry Travel This Season
If your travel plans have you visiting Canada's west coast, then you simply must Experience British Columbia Ferry Travel at its best, with a ride on one of the beautiful BC Ferries!  Taking a journey on one of the many routes BC Ferries has to offer is simply a Must Do plan while visiting the west coast.
The scenery on any one of their routes is nothing short of breathtaking!
Ferry travel on one of the world's safest and largest fleets, is an experience that must be included in your family holiday plans.  Check out this excellent amateur video I discovered on YouTube.  I was so impressed with the video I definitely felt it was worth sharing.  It even includes music from our very own Canadian singing sensation … Brian Adams. 🙂
The clip gives you a nice glimpse of what to expect when you take a ride on one of their many ships.
Enjoy …
Spectacular Scenery Awaits You When You Enjoy British Columbia Ferry Travel
Having grown up on the west coast of Vancouver Island in beautiful  Victoria BC , and having taken the ferry more times than I possibly can remember, I am still amazed by the natural beauty when making the crossing from Victoria to Vancouver or return.
I've traveled to many beautiful places in the world over the years, but each time we experience a journey on one of these fine ships, the spectacular scenery still always ceases to amaze me. The ferry crossing from Vancouver Island to the Mainland is a Photographers Dream Come True!
Beautiful Active Pass & Lighthouse
BC Ferries Operates Year Round
The BC Ferry service is operated by the Provincial Government in British Columbia.  They are presently the biggest passenger ferry service in North America.  The present fleet of ships is at 36 with many of the ships having been refurbished over the years. The fleet serves at last count, 49 different locations surrounding the BC coast.
The most popular routes are from the mainland or Vancouver area, to/from the cities of Victoria and Nanaimo on Vancouver Island.  This crossing takes approximately 1 ½ hours each way, giving you just enough time to enjoy a meal in one of their restaurants on board ship, and to sit back, relax and take in the natural beauty on your journey.
All the passenger ferries are equipped to handle vehicle traffic both large and small.  There are 2 beautiful Super Ferries operating between these routes that are capable of handling a staggering 2100 passengers with crew members and up to 470 vehicles.
British Columbia Passenger Ferry in Active Pass
Spectacular Scenery While Riding a BC Ferry
I captured the above photo while riding on a Ferry traveling in the opposite direction. This photo was taken in Active Pass on part of the journey from Vancouver mainland and Vancouver Island heading to Victoria.  Active Pass is where you may be lucky enough to spot BC's beautiful 'Killer Whales' feeding!
From semi transport trucks moving goods to and from the mainland to Recreational Vehicles, Passenger autos to bicycles, BC has made ferry travel easy for every one of all needs.
Choose to Walk On or Drive On One of These Amazing Vessels
You can walk on as a foot passenger, take a bus, or board a ferry in your personal vehicle, it's up to you! During peak times of the year (May – Sept) if you are going to drive on, making a ferry reservation is simple and highly recommended.  Things get very busy, especially during the peak summer months with the influx of tourists taking their Holidays in Canada and who are visiting the islands on the west coast.
Many of the smaller ferries travel to the many surrounding Gulf Islands and Discovery Islands on the west coast of Canada.  Each island is unique in its own way, just waiting for you to explore!
Camping, hiking, kayaking, bird watching, beach combing, it's all here waiting for you on the west coast.  An outdoor adventure playground!
One of the many pleasure craft sailing the surrounding islands
On numerous occasions over the years, we've seen Killer Whales, Sea Llions, Harbour Seals, Bald Eagles and much more while making a journey on a ferry route.   The ships are designed for tourist travel, with outdoor viewing decks surrounding the vessel and equipped with all the amenities you may need for your ferry crossing.
There's buffet style restaurants, coffee shops, convenience stores, washrooms, private areas and much more for you to enjoy on these ships. Ferry travel has never been so good!
British Columbia Ferry Travel Information
Below, I have listed BC Ferries official website for your convenience, where you can access much more detailed information, including; Trip routes; Schedules; Fares; Reservations and much more.
The Beautiful Coastal Gulf Islands
Just a quick look at why you should definitely include a journey on one of the many BC Ferries when traveling to the west coast of Canada and British Columbia.
If you are Serious About Your Health, particularly during travel, then have a look at this amazing health supplement my family and I have been taking for years. It involves one of the most important ingredients in our bodies – Glutathione!
I am proud to be a RobKellerMD Natural Health Products Affiliate and always enjoy sharing my story with others! Just click on the Banner Below or Check Out My Recent Posts on the Benefits of Glutathione For Healthy Travel , as well as The Best Glutathione Supplement for more detailed information.
Doctor RobertKellerMD Health Supplements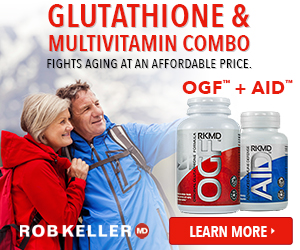 Learn much more about this exceptional health supplement and their other line of wonderful products, by visiting their
Official RobKellerMD Webpage
.
If you prefer, just click on the RobKellerMD Colorful Banner above and it will take you directly to their official website as well.
Receive 50% Off on Any of their wonderful health products through Dr. Keller's website, Contact Me Directly for an Official Coupon Code to receive a 50% Discount on Your First Order and a 30 day, empty-bottle guarantee.

If you have any questions regarding ordering or this product, don't hesitate to send me a note via my Contact Page and I will get back to you as soon as I can. I'm always happy to share my story and experience with others! 🙂
* As an Affiliate Member, I do receive a small commission for sales, which in turn, help me to maintain my travel blog and contribute to one of my favorite world-wide charitable organizations called Kiva.*
"Helping Those In Need … Help Themselves"
Please Note: The information contained within this website has not been evaluated by the USA Food and Drug Administration (FDA). RobKellerMD Nutritional Supplements are not intended to diagnose, treat, cure or prevent any disease.
If you enjoyed reading this article, make my day and share it with your Friends by clicking one of the Social Media icons below. As well, Never Miss a New Post or Update – Subscribe Below to Receive My New Colorful Monthly Email Newsletter! Or if you prefer, visit My Newsletter Page
Thanks 🙂
Did You Know …
"British Columbia Ferries is one of the biggest fleets in the world carrying over 20 million passengers and 8 million vehicles every year."