Dine at Boomerangs Café in Port Alberni British Columbia
Should your travel plans take you to the west coast of Canada and Vancouver Island, then you simply must make a point of dining at Boomerangs Café in scenic Port Alberni, British Columbia. Port Alberni is located in the south central point of Vancouver Island and on the way to Tofino, BC, known for its famous Long Beach and rugged coastline.
The Alberni Valley is ideally located with outdoor activities and historic attractions for everyone to enjoy!
Discover Great Dining at Boomerangs
One would never expect to run into an Australian themed restaurant in the famous fishing community of Port Alberni, but one of the cities hidden gems happens to be in this city. Since opening a few years back, Boomerangs has become very popular among locals and visitors, and for very good reason!
The restaurants slogan says …
"We'll Keep You Coming Back"
After our visit and amazing dinner, we can't wait to come back!
Australian Restaurant in British Columbia
Who would think that one would run into an Australian themed restaurant with creative native Australian dishes on an island in British Columbia, Canada? Well to our pleasant surprise, there is just that!
One of the owners of this family operated restaurant happens to have Australian roots! Husband and wife owners Darren and Laura have an extensive restaurant background and Darren happens to have grown up in Sydney, Australia. With two creative minds, they came up with a wonderful plan to bring a bit of Australia to Port Alberni, with a little taste of "Down Under" added to their menu.
Boomerangs Menu Offers a Little Taste of Australia
For such a lovely casual dining establishment, the menu is huge! Choose from a wide variety of tempting selections on the menu including a few authentic Australian dishes as well. For example, how about trying;
Homemade Authentic "Aussie" Chicko Rolls as a starter? These rolls are filled with lamb and vegetables all wrapped in a crepe and dipped in batter. A Chiko Roll is a favorite Australian appetizer snack!
Perhaps an Emu Burger for something completely out of the ordinary!   Emu's are native to Australia and are their national bird.
Another Aussie favorite may tempt you, and that would be the Kangaroo Burger! 🙂

From fresh soups and salads to main courses including fresh fish selections, chicken, beef and pasta, this extensive menu is certain to have something for even the fussiest eater! Oh by the way, when you see Chook on the menu, it's an Aussie slang word for "chicken."
The menu is just too large to get into here, but I will give you a sample of what my wife and I enjoyed on our visit for dinner when staying in Port Alberni recently.
Chook Neptune – A Boomerang Specialty
Breaded Chicken Breast topped with a mixture of crab, baby shrimp and crème cheese.
Topped with béarnaise sauce and served with rice and fresh vegetables.
Absolutely delicious!
Prime Rib with Yorkshire – A Evening Special
A generous cut of tender Prime Rib!
Served with a huge Yorkshire and gravy alongside uniquely stuffed and deep fried delicious potato's and fresh vegetables.
An incredibly huge and delicious portion to satisfy the hungriest of eater!
Boomerangs Desserts
You simply must leave room for dessert if coming for dinner, or perhaps drop in for coffee and dessert at any time. The desserts selections are huge and to die for!
Take a look at just a sample of some of the mouth – watering desserts to select from. From deep chocolate melt in your mouth warm brownies and ice cream, to rich cheese cake, you simply must include dessert!
Casual and Relaxed Atmosphere at Boomerangs
The owners have done an amazing job with the interior look and feel of their restaurant. It is beautifully decorated with a casual Australian feel and look! Even the washroom is worth a visit to see how wonderfully decorated it is!
It's very clear when you walk inside the door to see that the owners have worked very hard in creating a unique and special restaurant and one that has become very popular in a very short time.
Darren and Laura both have a passion for the restaurant business and create wonderful and uniquely prepared fresh meals, in a lovely casual atmosphere.
Their prices are incredibly affordable for the quality of meal served and it's no wonder this has become a favorite for locals and returning visitors.
Boomerangs Café is open every day for breakfast, lunch and dinner.
This truly is a hidden gem in Port Alberni, British Columbia and one not to be missed!
Below, I have included the restaurants official website link for your convenience, where you can access more detailed information, directions, hours, menu and much more.
A Big Thanks to Boomerangs Cafe Owners Darren and Laura for hosting our wonderful dinner on our recent visit to Port Alberni. All content and opinions are that of the author and reflect my personal experience only.
If you are Serious About Your Health, particularly during travel, then have a look at this amazing health supplement my family and I have been taking for years. It involves one of the most important ingredients in our bodies – Glutathione!
I am proud to be a RobKellerMD Natural Health Products Affiliate and always enjoy sharing my story with others! Just click on the Banner Below or Check Out My Recent Posts on the Benefits of Glutathione For Healthy Travel , as well as The Best Glutathione Supplement for more detailed information.
Doctor RobertKellerMD Health Supplements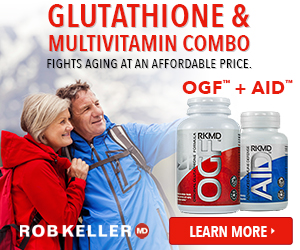 Learn much more about this exceptional health supplement and their other line of wonderful products, by visiting their
Official RobKellerMD Webpage
.
If you prefer, just click on the RobKellerMD Colorful Banner above and it will take you directly to their official website as well.
Receive 50% Off on Any of their wonderful health products through Dr. Keller's website, Contact Me Directly for an Official Coupon Code to receive a 50% Discount on Your First Order and a 30 day, empty-bottle guarantee.

If you have any questions regarding ordering or this product, don't hesitate to send me a note via my Contact Page and I will get back to you as soon as I can. I'm always happy to share my story and experience with others! 🙂
* As an Affiliate Member, I do receive a small commission for sales, which in turn, help me to maintain my travel blog and contribute to one of my favorite world-wide charitable organizations called Kiva.*
"Helping Those In Need … Help Themselves"
Please Note: The information contained within this website has not been evaluated by the USA Food and Drug Administration (FDA). RobKellerMD Nutritional Supplements are not intended to diagnose, treat, cure or prevent any disease
Safe & Healthy Travels!
If you enjoyed reading this article, make my day and share it with your Friends by clicking one of the Social Media icons below. As well, Never Miss a New Post or Update – Subscribe Below to Receive My New Colorful Monthly Email Newsletter! Or if you prefer, visit My Newsletter Page
Thanks 🙂