My Collection of Best Travel Tips Edition 1
Almost daily, I read, hear and view on the internet, television and radio, some excellent travel tips and advice from some of the leading travel professionals in the industry.  I think for most of us who love to travel, we are always on the lookout for any helpful tips and suggestions others can offer to help save money, time, and stress associated with the joys of travel.
I thought it was time to share some of the more helpful tips I've learned from years of travel and recommendations from others to pass on to you, to help make your travel experience just a little easier!
This is my first edition, be sure to check out my upcoming editions as well! 🙂
A Look at Some of The Best Travel Tips from Seasoned Travelers
😎 Best Travel Tips Edition 1 …
Fraser Canyon British Columbia Canada
Do Not Forget To Purchase Travel Medical Insurance;
Photocopy Passports and other Important Documents;
Try to Carry at least 2 Credit Cards and/or Debit Cards with you;
Always Trust Your Instincts Especially When Traveling;
Pack a Small Travel First Aid Kit Always.
😎 Best Travel Tips Edition 1 …
Petty Experience Las Vegas Motor Speedway
Check what Travel Vaccinations may be required for your chosen destination. Be aware of any Health Risks that may be present in the area;
Be sure to always Carry a Hat particularly in hot and humid climates;
Notify your Credit Card Company before departing home and put a Travel Alert on your card;
Always remain respectful and friendly with all Border Agents at all times;
Never ever carry your Wallet in your back pocket!
Best Travel Tips Edition 1 …
Kettle Valley Railway British Columbia
Learn A Few Words in the Local Language;
Never leave valuables in a rented car;
Do Not Eat or Drink around Historic Attractions in Rome;
Never Be Afraid To Barter With Shop Keepers or Vendors;
Always be sure to Carry Snacks when traveling.
😎 Best Travel Tips Edition 1 …
Nanaimo British Columbia Canada
It is always a good gesture to Tip Your Housekeeping Staff for good service;
Certain Parts of Australia Do Not Allow Swearing and You Can Be Fined;
Do Not Forget To Pack Your Camera Charger;
Taking a Cruise and Worried About Sea Sickness?  Try a Motion Sickness Bracelet;
You Are Not Allowed to Feed the Pigeons in Venice.
😎 Best Travel Tips Edition 1 …
Commercial Fish Boats British Columbia
Invest in a pair of light earplugs for travel. These can be a godsend;
Check out the local tipping customs for the country you are visiting. Have a look at this  Global Tipping Chart  for reference.
A small role of toilet paper wrapped in a zip lock sandwich bag can come in very handy especially in foreign countries;
If you wear eyeglasses, be sure to carry a second replacement pair with you;
Relax and Be Patient when traveling. Do not let stress overtake your emotions.
All of the travel photographs above were taken by me or a member of my family while traveling.
If you are Serious About Your Health, particularly during travel, then have a look at this amazing health supplement my family and I have been taking for years. It involves one of the most important ingredients in our bodies – Glutathione!
I am proud to be a RobKellerMD Natural Health Products Affiliate and always enjoy sharing my story with others! Just click on the Banner Below or Check Out My Recent Posts on the Benefits of Glutathione For Healthy Travel , as well as The Best Glutathione Supplement for more detailed information.
Doctor RobertKeller MD Health Supplements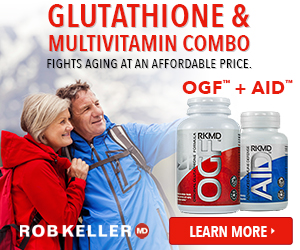 Learn much more about this exceptional health supplement and their other line of wonderful products, by visiting their
Official RobKellerMD Webpage
.
If you prefer, just click on the RobKellerMD Colorful Banner above and it will take you directly to their official website as well.
Receive 50% Off on Any of their wonderful health products through Dr. Keller's website, Contact Me Directly for an Official Coupon Code to receive a 50% Discount on Your First Order and a 30 day, empty-bottle guarantee.
If you have any questions regarding ordering or this product, don't hesitate to send me a note via my Contact Page and I will get back to you as soon as I can. I'm always happy to share my story and experience with others! 🙂
Please Note: The information contained within this website has not been evaluated by the USA Food and Drug Administration (FDA). RobKellerMD Nutritional Supplements are not intended to diagnose, treat, cure or prevent any disease.
* As an Affiliate Member, I do receive a small commission for sales, which in turn, help me to maintain my travel blog and contribute to one of my favorite world-wide charitable organizations called Kiva.*
"Helping Those In Need … Help Themselves"
Safe & Healthy Travels!
If you enjoyed reading this article, make my day and share it with your Friends by clicking one of the Social Media icons below. As well, Never Miss a New Post or Update – Subscribe Below to Receive My New Colorful Monthly Email Newsletter! Or if you prefer, visit My Newsletter Page
Thanks 🙂