Must Do Things In India
Having recently returned from an amazing 7 weeks of travel throughout India, I thought I would put a list of 10 Must Do Things In India. These are just ten suggestions of the many exciting things we saw and did while visiting this incredible Country and that if you may be traveling to India soon, ones that may be of interest to you as well.
My Top 10 Best Things To Do In India
#1 Best Things To Do In India – Homestay
We decided on this trip we wanted to experience what it's truly like to live in India, within reason of course. One of the best ways to experience the Indian culture and lifestyle is to consider at least a couple of nights Homestay in one of the areas you may be visiting. We did this on a number of occasions and the experience was amazing.
One of the best ways and safest for you when booking is with the very popular Airbnb website.  This is a world renowned company, where your booking is completely insured and safe.  Check out my recent post on how to book with Airbnb. We stayed with a few families in their homes and again, it was a lovely experience and a great way to meet the locals.
Many will also offer to cook authentic Indian dishes for you as well!
#2 Best Things To Do In India – Taj Mahal
You simply cannot travel to India without seeing the magnificent Taj Mahal in Agra.  One of the Seven Wonders of the World this beautiful Mausoleum is a wondrous site that simply must be seen in person.  It's easy to get to from New Delhi, with fast trains and numerous travel companies offering daily tours to the Taj Mahal.
If you go on your own, there are special lines for visitors making it much easier and quicker to gain entry.  Be sure check out my Taj Mahal Travel Tips prior to attending so you know what to expect.
The crowds are huge and it can be overwhelming for some, but visiting this spiritual place is definitely worth it!
#3 Best Things To Do In India – Camel Safari
This was without a doubt, one of the major highlights and fascinating adventures we experienced during our entire time in India.  We booked a simple non-touristy overnight camel safari in the desert outside of Jaisalmer, and it was outstanding.
After experiencing the crowds, noise and pollution in New Delhi, spending a night sleeping in the desert sand dunes under the stars in the peace and quiet, was absolutely wonderful! 🙂
If you're looking for a real authentic, no frills camel safari adventure with a true desert man, then have a look at our experience with Ba's Jaisalmer Camel Safari.  There are no fancy tents or tables to dine on, this is a real camping adventure, sleeping out in the open on the desert sand and supper cooked over an open fire by your host.
A truly wonderful experience for those who enjoy the outdoors and adventure!
Sitting out in the quiet desert watching the sun setting in the distance was a definitely an experience that will last a lifetime!
#4 Best Things To Do In India – Food Tour
This is another outstanding tour we enjoyed while in New Delhi. I definitely recommended taking a walking food tour in Old Delhi while in the city. If you truly want to experience some excellent dishes in out of the way places on the streets and back alleys of Old Delhi, then this tour is a must do!
From sweets made at shops that have been in existence for decades, mouth – watering short bread cookies from a street vendor who has been making and selling them for over 45 years, to full course delicious dishes in places that you would never know existed, it truly is a foodies delight!
Your experienced guide will take you on a food tour like no other and with the assurance that each place visited, ensures proper handling and cooking of their food at all times.
It was a superb tour and one that you better not have anything to eat beforehand, as the food just keeps coming and coming! For more detailed information on our tour, have a look at my post and photos of our Old Delhi Food Walking Tour.
For those who enjoy excellent authentic local food from the country you are visiting, this is simply a must do tour!
#5 Best Things To Do In India – Visit a Temple
There a numerous temples to visit in India, but one that really stands out and worth visiting is the Gurudwara Bangla Sahib – Sikh Temple in New Delhi. This is a magnificent temple with a lovely spiritual lake in the courtyard.  All visitors are welcome and a free guided tour of the complex is given by English speaking guides.
You get visit the enormous kitchen where thousands of meals are prepared daily from devoted volunteers. You can even stir one of the fire cooking pots in their enormous kitchen! It's definitely worth seeing and came highly recommended to us while in the city and we were glad it was.
The temple is very easy get to in the city and definitely worth seeing if you have the time.
#6 Best Things To Do In India – Tuk Tuk Rides
There are tuk tuk taxis everywhere throughout India and they are an affordable and easy way of getting from point A to B and back again.  They're fun and cheap, and a great way to experience and get around India, especially in the back lanes and alleys where a traditional car taxi can't travel.
Be sure to bargain with your driver before boarding your tuk tuk!  They will do their utmost to overcharge you, but it doesn't take long to figure out what you should pay and what is simply too much. Talk to your hotel doormen or locals you may come into contact with, they`re more than happy to assist in any way they can!
Experience tuk tuk travel while in India!
#7 Best Things To Do In India – Ayurveda Massage
An Ayurveda Massage performed by a professional D.Y.M.T. (Diploma in Yoga, Massage Therapy) practitioner is in one word "fantastic!" You simply must treat yourself to this traditional treatment at least once on your visit to India.
Whether it be a gentle total body Ayurveda Massage or a deep tissue more intense massage for those of you like myself, who have had previous injuries and / or general overall aches and pains. This is a massage like no other you have ever experienced!
Ayurveda is one of the world's oldest holistic methods of healing and was established more than 3,000 years ago in India.
The main goal of Ayurveda practice is to promote good health.  I experienced just two full one hour intense sessions with a very experienced practitioner.  It is a very systematic treatment from head to toe, with deep tissue massage and reflexology combined.  An Ayurveda massage is an amazing treatment that leaves your body in a total and complete relaxed state.
Schedule a treatment at least once during your stay in India, you'll be glad you did!
#8 Best Things To Do In India – Morning Eco-Bicycle Tour
If you're into eco-friendly tours and like a little exercise, then treat yourself to an early morning bike tour of Old Delhi. It's something completely different and your experienced guide will lead you down remote side streets and historic alley ways in Old Delhi where the only access is either walking or with a bike.
Like the walking food tour mentioned above, this is something completely out of the ordinary allowing you to witness parts of the city that you would never know existed or simply, wouldn't be able to find on your own.  It's early, but you get to beat the heavy crowds and witness Old Delhi waking up to begin a new day at sunrise.
It's a wonderful experience for the whole family to enjoy, safe and experienced knowledgeable guides to lead you on your bike tour.  Check out my post on our Delhi By Cycle morning tour for more photos and information. Our tour also included a wonderful authentic Indian breakfast in a historic Havali – a traditional townhouse or mansion found in India.
#9 Best Things To Do In India – Historic Forts
India has many beautiful historic Forts scattered around the country for you to discover. We visited many on our trip but one that truly stands out is found in the Blue City of Jodhpur.
Mehrangarh Fort is one of the largest Forts in India dating back to 1460. It sits high above the city and is an impressive site to say the least.  The Fort is massive in size, but what makes it even more special is that it houses one of the finest historical Museums in the country.
As you walk into each room on your audio guided tour, it's like stepping back in time while viewing the beautiful displays and historical artifacts throughout each room in the Fort.
It was definitely my favorite of all the popular historic Forts we viewed on our visit. If your travels take you to the Blue City, then make a point of viewing the beautiful Mehrangarh Fort.
At night the Fort comes alive with brilliant lights surrounding its outer walls!
#10 Best Things To Do In India – Beaches of South Goa
If you're a beach person like me, then you just have to make a point of spending some time in Goa and especially the beaches of south Goa.  After traveling to the many busy cities in Rajasthan, hitting the relatively peaceful and quiet beaches of south Goa was a welcoming break from the crowds, noise and pollution in the urban centers of India.
There are many beaches to choose from in Goa depending on what you're after. I spent time at 2 lovely beaches known as Colva and Palolem.  Both beaches are completely different in size and appeal. Colva is a beautiful 2.4 kilometer stretch of beach, where you can find a perfect quiet spot on your own to just relax and enjoy some quality beach time.
I enjoyed a week on the beaches in south Goa before continuing my journey south to Kerala, which was wonderful!
There you have it, I've only brushed the surface and mentioned just 10 excellent things to do in India, hopefully offering some inspiration to visit this incredibly diverse and historic country.  Traveling to India is an experience like no other you will ever come across anywhere in the world.  For me, it was a trip of a lifetime and I will cherish the experience forever!
If you are Serious About Your Health, particularly during travel, then have a look at this amazing health supplement my family and I have been taking for years. It involves one of the most important ingredients in our bodies – Glutathione!
I am proud to be a RobKellerMD Natural Health Products Affiliate and always enjoy sharing my story with others! Just click on the Banner Below or Check Out My Recent Posts on the Benefits of Glutathione For Healthy Travel , as well as The Best Glutathione Supplement for more detailed information.
Doctor RobertKellerMD Health Supplements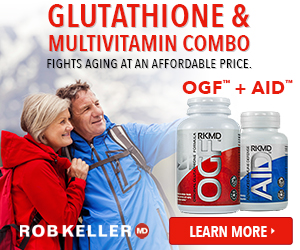 Learn much more about this exceptional health supplement and their other line of wonderful products, by visiting their
Official RobKellerMD Webpage
.
If you prefer, just click on the RobKellerMD Colorful Banner above and it will take you directly to their official website as well.
Receive 50% Off on Any of their wonderful health products through Dr. Keller's website, Contact Me Directly for an Official Coupon Code to receive a 50% Discount on Your First Order and a 30 day, empty-bottle guarantee.

If you have any questions regarding ordering or this product, don't hesitate to send me a note via my Contact Page and I will get back to you as soon as I can. I'm always happy to share my story and experience with others! 🙂
* As an Affiliate Member, I do receive a small commission for sales, which in turn, help me to maintain my travel blog and contribute to one of my favorite world-wide charitable organizations called Kiva.*
"Helping Those In Need … Help Themselves"
Please Note: The information contained within this website has not been evaluated by the USA Food and Drug Administration (FDA). RobKellerMD Nutritional Supplements are not intended to diagnose, treat, cure or prevent any disease
Safe & Healthy Travels!
If you enjoyed reading this article, make my day and share it with your Friends by clicking one of the Social Media icons below. As well, Never Miss a New Post or Update – Subscribe Below to Receive My New Colorful Monthly Email Newsletter! Or if you prefer, visit My Newsletter Page
Thanks 🙂