Smooth Ride Classic Hong Kong Bike Tours
When we travel to new exciting destinations around the world, we're always looking for Eco-Friendly small group tours to really experience local life in the area. On my recent visit to Hong Kong, I had the pleasure of joining one of the Best Hong Kong Bike Tours in the city.
The business is called Smooth Ride Cycles and I enjoyed a wonderful small group bicycle ride in the historic part of the city. First, take a moment and check out Smooth Rides brief promo video about taking a Special Bicycle Tour with them!
I'm always a huge fan of supporting small family businesses and Smooth Ride Cycles is just that. In operation for just a couple of years now and showing tremendous growth and success, Smooth Ride is owned and operated by two young adventurous brothers (Joel and Stephen) who provide a wealth of experience and knowledge of Hong Kong and its surrounding islands.
Hong Kong Bike Tours – The Company
With both being avid cyclists for many years and wanting to form a business that included their passion for cycling, history and local culture, forming Smooth Ride was an ideal way for them to …
"Merge our passion for cycling in addition with sharing the local Hong Kong history & culture to visitors from around the world through Hong Kong bike tours."
It certainly appears their combined passions and experience are proving to be a perfect match for success!
Hong Kong Bike Tours & Countryside Tours – Smooth Ride Cycles
Smooth Ride Cycles now offer three truly unique bike tours to choose from, all offering something completely different and special.
Old Town Bike Tour
This a full 3 hour bike tour starting in the Sheung Wan district on Hong Kong Island. This was the tour I was invited on and it really gives you a close up look at daily local life in this part of the city. An excellent tour allowing you to see parts of the city that would be most difficult to see without riding a bicycle!
This ride will take you through the side streets of the city, where you will make a number of stops at areas of interest including an historic temple, local wet markets, antique shops and along the water's edge of Victoria Harbour for amazing views of the city!
This is a  complete tour with your experienced guide outlining the history of the places you are cycling to and much more! I thoroughly enjoyed my Old Town Tour and would definitely recommend this to those of all levels of bike experience.
Countryside Bike Tour
For those of you with extra time to enjoy a full seven hour country bike tour which includes a picnic lunch, this tour is perfect for you!  Bike along beautiful bays and valleys in North Lantau where you will make numerous stops along the way, including an old fishing village.
There are many points of interest and viewpoints as well throughout the ride, making for an excellent eco-friendly bike tour!
Private Bike Tour
If you have a group that would like a Private Guided Bike Tour, then Smooth Ride is certainly willing and able to put together that something special that's just right for you!
So if you want to finally step out of the box and get away from those stuffy crowded touristy bus tours and really want to start experiencing a first hand look at how life really goes on in this amazing city of Hong Kong, then do check out Smooth Ride Cycles for a fun adventure and a history lesson at the same time!
Below, I have included a link to their official website, where you can access much more detailed information on their tours, contact and online direct bookings for your convenience.
A Big Thanks to Smooth Ride Cycles for hosting my Old Town Bike Tour on my recent visit to Hong Kong. All content and opinions are that of the author and reflect my personal experience only.
If you are Serious About Your Health, particularly during travel, then have a look at this amazing health supplement my family and I have been taking for years. It involves one of the most important ingredients in our bodies – Glutathione!
I am proud to be a RobKellerMD Natural Health Products Affiliate and always enjoy sharing my story with others! Just click on the Banner Below or Check Out My Recent Posts on the Benefits of Glutathione For Healthy Travel , as well as The Best Glutathione Supplement for more detailed information.
Doctor RobertKellerMD Health Supplements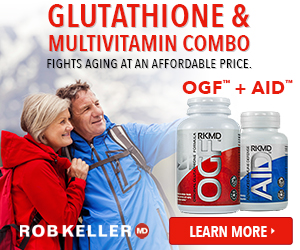 Learn much more about this exceptional health supplement and their other line of wonderful products, by visiting their
Official RobKellerMD Webpage
.
If you prefer, just click on the RobKellerMD Colorful Banner above and it will take you directly to their official website as well.
Receive 50% Off on Any of their wonderful health products through Dr. Keller's website, Contact Me Directly for an Official Coupon Code to receive a 50% Discount on Your First Order and a 30 day, empty-bottle guarantee.

If you have any questions regarding ordering or this product, don't hesitate to send me a note via my Contact Page and I will get back to you as soon as I can. I'm always happy to share my story and experience with others! 🙂
* As an Affiliate Member, I do receive a small commission for sales, which in turn, help me to maintain my travel blog and contribute to one of my favorite world-wide charitable organizations called Kiva.*
"Helping Those In Need … Help Themselves"
Please Note: The information contained within this website has not been evaluated by the USA Food and Drug Administration (FDA). RobKellerMD Nutritional Supplements are not intended to diagnose, treat, cure or prevent any disease
Safe & Healthy Travels!
If you enjoyed reading this article, make my day and share it with your Friends by clicking one of the Social Media icons below. As well, Never Miss a New Post or Update – Subscribe Below to Receive My New Colorful Monthly Email Newsletter! Or if you prefer, visit My Newsletter Page
Thanks 🙂
Did You Know …
"Hong Kong's Infamous Star Ferry Service began operation back in 1880."