A Look at Some of The Best Cruise Deals For Families
Discovering where and what to look for when searching for those Best Cruise Deals really is easy! There are some Outstanding Cruise Package Deals just waiting for you to select from.
Finding them is really not that difficult at all, especially if you have access to the internet and if you're reading this post, then you do! 🙂  When planning any vacation, we all want to find the very best value possible and that certainly includes cruise holidays.
What is important to you in a cruise vacation package, is not necessarily what is important to me or anyone else.
Everyone has their own wants, needs and tastes. First, check out this short but very informative video on selecting cruises. It gives you an idea of just why taking a Cruise is by far the best value for your dollar today.  View on …
Sure, the price may be attractive, but if you are going just for the best cruise price, then where is the value?  Beware, not all cruise specials will give you the best value.  Here are a few different ways of how some bargains are offered to the public.
One is sure to be right for you and your family!
Best Cruise Deals – Repositioning Cruises Offer Outstanding Value
Enjoy A Repositioning Cruise

If you and your family can escape during the off season or end of high season months, then check out some repositioning cruise specials.
These types of cruises are definitely one of my favorites! 🙂
Basically, a repositioning cruise leaves one port and arrives in another. That is, this type of cruise does not return to the port from which it departed. Cruise ships relocate depending on the season or reposition themselves and as a result, the cruise lines offer exceptional savings. These cruises are especially ideal for adults traveling with older family members or friends!
Note:
 * These types of cruises have less Ports of Call stops and more days at Sea. As a result, they may or may not be suitable for all family members, depending on your personal desires.  In saying this, however, the ' Value' for your vacation dollar is outstanding! *
Cruise Specials Surface All Year Long


There are some amazing package deals for these types of voyages. Many deals offered may include your …
Airfare
Transfers
Hotel 
Added Cruise Incentives
and much more!
When cruise ships relocate to different areas in the world, they certainly do not want their ships moving without any passengers on board.  So to fill the ships up, they offer incredible incentives resulting in some of the best deals for you and your family to be found anywhere!
If it is a weekend, 3 week, or even 3 month cruise holiday you are after, there are these types of cruises to be found most anywhere in the world at specific times of the year.
Book Early for Some of the Best Cruise Deals
Great Cruises Departing From Miami Florida

The picture above is leaving the Port of Miami. We are in a cruise ship looking back at another leaving as well.  A buzz of activity in the harbor and amazing view of the city departing!
Early Booking Discounts for Best Cruise Deals
Book Early and receive some great specials and incentives. These types of discounts are available from most major cruise lines like …
Be sure to check out my latest post on our fabulous South Pacific Cruise out of Sydney, Australia on Royal Caribbean's 'Rhapsody of the Seas.'  An amazing cruise and one that I hope to repeat soon!
These types of discounts are usually included with most of the cruise lines itineraries as well. If you book before a certain date, the cruise line will offer special discount prices  for your vacation. Often, there are some excellent early booking incentives thrown in as well.
For example …
On board ship credits;
Cabin upgrades;
Deck upgrades;
Shore Excursions;

Free Cabin goodies (wine, chocolates,etc.);

and much more.
Some great added incentives to encourage people to Book Early!
Pick Your Ship – Large or Small for Great Cruise Deals

Above is one of my favorite travel photos taken just before the sun sets in beautiful St Maarten on our Caribbean family cruise a few years back.  Another unforgettable affordable family vacation!  On most of our cruises with our children, we were able to select a state room with bunk beds which allowed our children to either travel free or at half price.  Where are you going to find a Value vacation like that?
We also took advantage of wonderful All Inclusive Vacations at resorts over the years, that offered similar incentives.
Now these discounts may not be the best prices you can get, but by booking early you will most often get …
The cruise you want;
The cruise ship you desire;
The itinerary of choice;
The stateroom or suite of your choice.
Adding up all these extra incentives by booking early can help save you a ton of money in the long run!  You may be thinking if you wait, with the cruise ships being so large these days, you can get exactly what you want, when you want.
Note:
Most cruises do sell out regularly because of the huge demand and popularity. Much so, that in fact, people are booking a year in advance nowadays for these popular cruise bonuses. If fact, cruise holidays are becoming a favorite among younger travelers who are recognizing the Value this type of vacation offers for their hard earned dollar.
So …
" Don't Delay … Book Today! "
Best Cruise Deals Include Last Minute Discounts
Yes, there are great deals to be had with these types of specials. However, you should always be prepared for the worst case scenario. For example, if your preferred cruise sells out, you are stuck without that cruise vacation by waiting until last minute to book!
If there is space available and you would like a balcony stateroom, all that may be available at the time could be inside cabins only. However, having said all of that, these discounts can at times provide some of the very best pricing!
So,  if you are flexible in …
Itinerary;
Cruise Ship;
Departure Dates;
Stateroom Preference.
Then this could be a great option for you!
These types of cruises are ideal for the retired or for individuals who are flexible, like my friends Gumby & Pokey!
Although great deals can be gotten, I personally would not recommend this type of cruise booking for those with children.
Last minute is exactly as it states… "Last Minute!"
When our children were much younger, it takes a great deal of planning and organization to have a successful, stress free family vacation. I simply could not imagine booking, packing and organizing a vacation with small children, all at the last minute.
For couples and older members of the family, booking these cruises with the mind set of being flexible, can save you a great deal of money!
Group Bookings Another Popular Choice for Getting Best Cruise Deals
Enjoy a Fabulous Cruise With Your Favorite Group

Another beautiful Caribbean Sunset on our Caribbean Cruise with Carnival Cruise Lines.
Best Cruise Deals – Group Booking Discounts
If you can generate some interest in cruise planning with others, you could qualify for a group rate.  Why not organize a school group, team sports group, church group, hobby group or anything group related for that matter.  A Group Booking is great way to get terrific cruise deals and added incentives as well.
You get the idea!  Book a large group and save!
If you deal with reputable and popular travel companies such as:
They can even add you to existing group bookings, so your specific group is sure to receive those added bonuses and discounts.  The rates again may not be as low as for a last minute cruise discount, but you can get in early enough to ensure that you get the preferences listed above.
Group bookings generally offer some great additional on board perks as well.
From additional cruise discounts, on board credits to free bottles of wine, all making group bookings very appealing! 😉
Best Cruise Deals – Book During Low Season
Fabulous Places All Over the Globe
Should your holiday schedule fall into one of the low seasons for cruise vacations, you may be in luck!  In the Caribbean for example, the so-called Hurricane season provides many great cruise deals for potential passengers.
You do take a chance with weather, but keep in mind that on a cruise, should a major storm happen, cruise ships will divert to calmer waters. Most often, this can be better than a land-based vacation at this time of year.
So again, if you are not too fussy, there are some very good low season deals to be had.
Best Cruise Deals – Value Added Pricing
50% Off on the 2nd Booked Passenger
50% Deposit Reduction
Up to $300 Onboard Spending depending on the Cruise
Free Internet at Sea
These types of all inclusive cruise deals do not change the price of the cruise itself. They do however give guests special additions and perks.
One such added value could be stateroom upgrades – you pay for a certain category of stateroom and the cruise line automatically bumps you up into the next category.  Another common value-added feature is an on-board credit. In this case, the cruise line adds a credit to your stateroom account that can be used while on your vacation.   Other perks can include free ship logo-wear or a nice bottle of wine in your stateroom.  So, you do not have to book a group or low season cruise to get value added cruise deals.
I receive emails continually from all the major cruise lines in my inbox.  The specials and incentives offered are endless and seem to be getting better and better all the time.  Below is an example of such savings and incentives recently advertised just to give you an idea of how great cruise vacations are for you and your family!
Tremendous incentives cruise lines use to attract customers to book their holidays with them.
Best Cruise Deals for Previous Cruisers
For first-time cruisers, this type of discount will be unattainable. But next cruise on the same cruise line, you may be offered many different specials that you may find attractive. These could include free upgrades, on-board credits as detailed above and much more!
Whether you take advantage of any of the possible cruise deals available, one thing is certain, I certainly can verify that a family vacation aboard one of the magnificent cruise ships will be an experience you will cherish for a lifetime! 😀
If you are Serious About Your Health, particularly during travel, then have a look at this amazing health supplement my family and I have been taking for years. It involves one of the most important ingredients in our bodies – Glutathione!
I am proud to be a RobKellerMD Natural Health Products Affiliate and always enjoy sharing my story with others! Just click on the Banner Below or Check Out My Recent Posts on the Benefits of Glutathione For Healthy Travel , as well as The Best Glutathione Supplement for more detailed information.
Doctor RobertKellerMD Health Supplements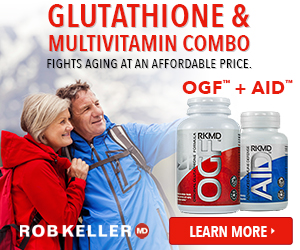 Learn much more about this exceptional health supplement and their other line of wonderful products, by visiting their
Official RobKellerMD Webpage
.
If you prefer, just click on the RobKellerMD Colorful Banner above and it will take you directly to their official website as well.
Receive 50% Off on Any of their wonderful health products through Dr. Keller's website, Contact Me Directly for an Official Coupon Code to receive a 50% Discount on Your First Order and a 30 day, empty-bottle guarantee.

If you have any questions regarding ordering or this product, don't hesitate to send me a note via my Contact Page and I will get back to you as soon as I can. I'm always happy to share my story and experience with others! 🙂
* As an Affiliate Member, I do receive a small commission for sales, which in turn, help me to maintain my travel blog and contribute to one of my favorite world-wide charitable organizations called Kiva.*
"Helping Those In Need … Help Themselves"
Please Note: The information contained within this website has not been evaluated by the USA Food and Drug Administration (FDA). RobKellerMD Nutritional Supplements are not intended to diagnose, treat, cure or prevent any disease
Safe & Healthy Travels!
If you enjoyed reading this article, make my day and share it with your Friends by clicking one of the Social Media icons below. As well, Never Miss a New Post or Update – Subscribe Below to Receive My New Colorful Monthly Email Newsletter! Or if you prefer, visit My Newsletter Page
Thanks 🙂