A Look at My Favorite Campgrounds in North America
Having enjoyed family camping holidays for many years now, I thought it would be a good time to start a specific post on Reviewing Best Campgrounds in America.  Below is a list I have started on some of our most favorite campgrounds we have stayed at in North America throughout the years.
It's always great to read personal feedback and reviews on campgrounds and RV Parks around the country before we decide on what may be the best for us.
I want to offer our personal opinion and experience, and a few suggestions for you to choose from when looking for a campground or RV Park. How many times have you driven to a particular campground to find that it really isn't quite what you expected, having wasted valuable time and gas along the way?  Well, I certainly have over the years and it really is annoying! 😕
Even having looked at all the campground directories with their recommendations and reviews, many times they still seem to be not quite what we expected. 🙁
Today, it really is so much easier with the internet to interact with others and share information on most any topic. Wherever your travels may take you in most cases, you can always find excellent websites that offer reviews on most anything.
I thought it would be a great idea to start sharing some of our favorite campgrounds, recreational vehicle parks, rest areas, casino resort properties and much more, that we have enjoyed and would recommend to others.
Enjoying the Spectacular Scenery in America
The above photo was taken in Hope, British Columbia enjoying camping alongside the Mighty Fraser River!
Displaying A Few of The Best Campgrounds
Below you will find a list of the United States, Canada and Mexico campgrounds, rest stops and complimentary parking at Casinos and more that we have enjoyed over the years.  As well, most have links you can click on which will take you to my feature articles with photos and a direct link to the parks official website, for your convenience. 🙂
There you can access much more detailed information on each place.
Our Family Class C Motor Home
The photo above shows beautiful Mt. Shasta in the background.
" Mount Shasta is a potentially active volcano located at the southern end of the Cascade Range in Siskiyou County, California. At 14,179 feet, it is the second highest peak in the Cascades and the fifth highest in California." 
Wikipedia
Best RV Parks & Campgrounds
Best Campgrounds and Stops in the United States
Arizona
California
Nevada
Oregon
Washington
For those of you interested, the town of Rugby in North Dakota  has been billed as the most center geographical location in North America!

Best Campgrounds and Stops in Canada
British Columbia
– Vancouver Island
Alberta
For those of you interested, the central point of Canada is situated about 30 kilometers from the City of Winnipeg.

Best Campgrounds and Stops in Mexico
Update 2016:
Be sure to follow along as my wife and I venture down the Baja in March of 2017 with Baja Amigos Caravans.
Update 2017:
We had an amazing 28 day RV Caravan journey in February / March of 2017. Be sure to check my 4 detailed posts and photos on this trip. We traveled with a great group and met some amazing locals along the way!
Happy Camping!
If you are Serious About Your Health, particularly during travel, then have a look at this amazing health supplement my family and I have been taking for years. It involves one of the most important ingredients in our bodies – Glutathione!
I am proud to be a RobKellerMD Natural Health Products Affiliate and always enjoy sharing my story with others! Just click on the Banner Below or Check Out My Recent Posts on the Benefits of Glutathione For Healthy Travel , as well as The Best Glutathione Supplement for more detailed information.
Doctor RobertKellerMD Health Supplements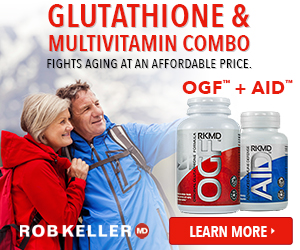 Learn much more about this exceptional health supplement and their other line of wonderful products, by visiting their
Official RobKellerMD Webpage
.
If you prefer, just click on the RobKellerMD Colorful Banner above and it will take you directly to their official website as well.
Receive 50% Off on Any of their wonderful health products through Dr. Keller's website, Contact Me Directly for an Official Coupon Code to receive a 50% Discount on Your First Order and a 30 day, empty-bottle guarantee.

If you have any questions regarding ordering or this product, don't hesitate to send me a note via my Contact Page and I will get back to you as soon as I can. I'm always happy to share my story and experience with others! 🙂
* As an Affiliate Member, I do receive a small commission for sales, which in turn, help me to maintain my travel blog and contribute to one of my favorite world-wide charitable organizations called Kiva.*
"Helping Those In Need … Help Themselves"
Please Note: The information contained within this website has not been evaluated by the USA Food and Drug Administration (FDA). RobKellerMD Nutritional Supplements are not intended to diagnose, treat, cure or prevent any disease
Safe & Healthy Travels!
If you enjoyed reading this article, make my day and share it with your Friends by clicking one of the Social Media icons below. As well, Never Miss a New Post or Update – Subscribe Below to Receive My New Colorful Monthly Email Newsletter! Or if you prefer, visit My Newsletter Page
Thanks 🙂
Did You Know …
"RV owners in the United States, on average, put about 4,500 miles on their Recreational Vehicle each year."