Benefits of Water For Staying Healthy On the Road
I am sure you have all read about the benefits of water, but do you really pay attention to the important Benefits of Water when Traveling?  Well everything you have read is true and it is particularly important when you do travel. Taking the few extra precautions to ensure healthy travel is crucial, whether taking a vacation or business trip and it definitely can make a huge difference to help prevent illness from occurring while away.
Believe it or not, the magic ingredient to help fight illness is … Water!
Check out this quick and very informative video on 8 Benefits of Drinking Water.
View on …
Advantages and Benefits of Water For Overall Health
Simply put, we cannot survive without water. It is what keeps us alive! A great percentage of our human body is made up of water and plays an important part in keeping us healthy. When we perspire or become dehydrated, we lose the bodies much needed supply of water! In a nutshell, or bodies will begin to break down in many different ways if we do not stay hydrated!
This is much the case when we travel to foreign countries on vacation. Particularly when we head to those hot and humid tropical destinations in search of sun, sand and sea.  Unlike going without food, a healthy human adult really cannot survive without water for more than 4 to 6 days on average.  Yikes! 🙁
I recently came across this poster on the advantages of drinking water in the morning that was worth sharing with you.
5 Excellent Reasons to Drink Water
Prevent Illness with Water
As you can see in the poster above, fresh clean drinking water is healthy and needed for daily life for us to function properly.  As indicated in the #1 reason, it helps fight infection and this is particularly important during travel.
Water Balances the Bodies Lymph System keeping you Health
Water Flushes Toxins from the body
Water helps to Boost your Body's Metabolism
Water Assists in the Production of Muscle and Blood Cells
Water Purifies the Colon
This is just 5 simple reasons to drink water continuously each and every day, especially so when traveling!  Just do a Google search for …  'benefits of water'  on the internet and you will find hundreds of reasons why water is the 'magic potion' for a healthy life!
Alcohol is No Substitute for Water
Without diving into the scientific reasons why alcohol is not a substitute for water, simply put any form of alcohol introduced into the body will cause 'dehydration.'
There certainly is nothing wrong with enjoying alcoholic beverages on holidays, but remember, the more you drink, the more the body becomes dehydrated.  When you combine alcohol, with hot humid weather, particularly on those wonderful all inclusive beach vacations, then it can be a recipe for disaster!
Heat stroke, dehydration and other forms of illness can certainly step in and ruin that long awaited vacation on the beach! So without going any further, drink plenty of water when traveling and help prevent illness from setting in.
If you are Serious About Your Health, particularly during travel, then have a look at this amazing health supplement my family and I have been taking for years. It involves one of the most important ingredients in our bodies – Glutathione!
I am proud to be a RobKellerMD Natural Health Products Affiliate and always enjoy sharing my story with others! Just click on the Banner Below or Check Out My Recent Posts on the Benefits of Glutathione For Healthy Travel , as well as The Best Glutathione Supplement for more detailed information.
Doctor RobertKeller MD Health Supplements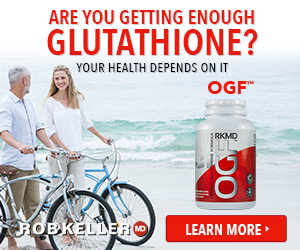 Learn much more about this exceptional health supplement and their other line of wonderful products, by visiting their Official RobKellerMD Webpage. If you prefer, just click on the RobKellerMD Colorful Banner above and it will take you directly to their official website as well.
Receive 50% Off on Any of their wonderful health products through Dr. Keller's website, Contact Me Directly for an Official Coupon Code to receive a 50% Discount on Your First Order and a 30 day, empty-bottle guarantee.

If you have any questions regarding ordering or this product, don't hesitate to send me a note via my Contact Page and I will get back to you as soon as I can. I'm always happy to share my story and experience with others! 🙂
Please Note: The information contained within this website has not been evaluated by the USA Food and Drug Administration (FDA). RobKellerMD Nutritional Supplements are not intended to diagnose, treat, cure or prevent any disease.
* As an Affiliate Member, I do receive a small commission for sales, which in turn, help me to maintain my travel blog and contribute to one of my favorite world-wide charitable organizations called Kiva.*
"Helping Those In Need … Help Themselves"
Safe & Healthy Travels!
If you enjoyed reading this article, make my day and share it with your Friends by clicking one of the Social Media icons below. As well, Never Miss a New Post or Update – Subscribe Below to Receive My New Colorful Monthly Email Newsletter! Or if you prefer, visit My Newsletter Page
Thanks 🙂