Enjoy a BC Lions Professional Football Game
Looking for something exciting to do while visiting Vancouver, British Columbia? If you like sports action, then be sure to catch a BC Lions Football Game at Under the Dome at BC Place Stadium.  My daughter attended a game with friends last season, and I thought you would enjoy some of the photographs she took while at the game. 🙂
This was a regular season home game against the Edmonton Eskimos of Alberta and our home team the BC Lions.  First, check out this cool short video on some of the hardest hits back in the 2011 season. Yes, this is real professional football! 🙂
Enjoy …
The Canadian Professional Football League
The BC Lions are one of 8 teams in Canada's only professional football league. The other teams and cities involved are …
Edmonton Eskimos
Calgary Stampeders
Saskatchewan Roughriders
Winnipeg Blue Bombers
Hamilton Tiger-Cats
Toronto Argonauts
Montreal Alouettes
Ottawa Redblacks
Beautiful Vancouver British Columbia

The BC Lions home is in Vancouver British Columbia, which is located on the west coast of Canada.  Attending a professional football game while visiting the city is just one of the many sites and attractions this city has to offer during your stay or if you are considering taking your Holidays in British Columbia and looking for things to see and do.
This football team has been around since 1954. The prize for winning the league's Season Championship is called the Grey Cup. Vancouver has had a championship team on six occasions over the years, with last coming back in 2011.
A BC Lions Football Game
A few photographs taken of the Lions in action at BC Place Stadium …
BC Lions in Orange Jersey's
Action Against the Edmonton Eskimos

Of course it goes without saying, with every professional football team, they must have their famous cheerleaders!  The Lions dance team is known as the Felions'! 😉  Here are a few snapshots of the dancers in action during stopped play.
 One of Many Dance Routines

Great entertainment and keeping the fans pumped up for the game!
Felions Waiving to the Fans

BC Place Stadium in Vancouver
Adding to the excitement of attending a Lions game is watching them play at the newly restored BC Place Stadium with their amazing new retractable roof.  Now, fans can enjoy football and other major events all year long in an open air stadium during nice weather and comfortable closed surroundings during inclement weather.  An outstanding facility for the whole family to enjoy!
From football, exhibitions, festivals and other year round events, this stadium is now perfect for them all.
Catching a professional football game in Vancouver is something the entire family will enjoy and you don't have to be a football fan to experience this exciting live sports action.  Tickets prices are very reasonable as well, unlike most other major sports events.  Check out the stadiums official website that I have added below for a closer look and schedule of upcoming events.
Fabulous Open Air Stadium

I definitely recommend taking your family to a Canadian Professional Football game when visiting Vancouver.  It's pure entertainment for the entire family.  For your convenience, I have also listed the BC Lions official website for you below.  Their website gives you a closer look at the team, schedules and so more.
If you are Serious About Your Health, particularly during travel, then have a look at this amazing health supplement my family and I have been taking for years. It involves one of the most important ingredients in our bodies – Glutathione!
I am proud to be a RobKellerMD Natural Health Products Affiliate and always enjoy sharing my story with others! Just click on the Banner Below or Check Out My Recent Posts on the Benefits of Glutathione For Healthy Travel , as well as The Best Glutathione Supplement for more detailed information.
Doctor RobertKellerMD Health Supplements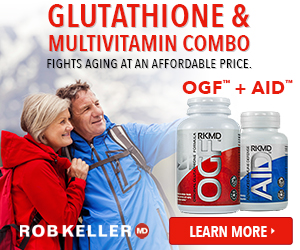 Learn much more about this exceptional health supplement and their other line of wonderful products, by visiting their
Official RobKellerMD Webpage
.
If you prefer, just click on the RobKellerMD Colorful Banner above and it will take you directly to their official website as well.
Receive 50% Off on Any of their wonderful health products through Dr. Keller's website, Contact Me Directly for an Official Coupon Code to receive a 50% Discount on Your First Order and a 30 day, empty-bottle guarantee.

If you have any questions regarding ordering or this product, don't hesitate to send me a note via my Contact Page and I will get back to you as soon as I can. I'm always happy to share my story and experience with others! 🙂
* As an Affiliate Member, I do receive a small commission for sales, which in turn, help me to maintain my travel blog and contribute to one of my favorite world-wide charitable organizations called Kiva.*
"Helping Those In Need … Help Themselves"
Please Note: The information contained within this website has not been evaluated by the USA Food and Drug Administration (FDA). RobKellerMD Nutritional Supplements are not intended to diagnose, treat, cure or prevent any disease
Safe & Healthy Travels!
If you enjoyed reading this article, make my day and share it with your Friends by clicking one of the Social Media icons below. As well, Never Miss a New Post or Update – Subscribe Below to Receive My New Colorful Monthly Email Newsletter! Or if you prefer, visit My Newsletter Page
Thanks 🙂
Did You Know …
" The Grey Cup, which is the leagues coveted trophy, was commissioned in 1909 by Mr Earl Grey, Canada's governor general at the time."