Travel to Koh Samui Is Easier Than You Think
Here's a quick look at how to get from Bangkok to Koh Samui, Thailand. After arriving in the City of Bangkok and having spent 2 days and nights touring the sites, we then continued our journey to the Island of Koh Samui.
Situated in the Gulf of Thailand, it is one of the most popular tourist destinations in Thailand, experiencing tremendous tourism growth over the last few years.  We grabbed a cab back to the Bangkok International Airport to catch a flight with Bangkok Airways to the Island.
Here is a glimpse of this popular Thailand airlines based out of the Bangkok.
View on …
There Are Convenient Bangkok to Koh Samui Daily Flights
We booked our flights well in advance when making our travel reservations back home in Canada.  I was pleasantly surprised to see we had a number of flight times during the day to choose from.  In fact, when selecting Bangkok Airways, we found that we could choose from up to 12 flights each day to and from Bangkok to our chosen Island in Thailand.
It was wonderful to have the choice of so many flight times during the day, that we could decide when to leave that suited us best and not the airline.  Wow … how often does that happen?
The flight costs to vary according to each flight and time, but very little for that matter and not to be concerned with.  It was so relaxing to continue our journey after having a good night's sleep, breakfast in the morning and leisurely making our way to the airport to catch our chosen flight.
A Brief Look at Bangkok Airways
This domestic Carrier began operation in 1968 and has built a solid reputation over the years as a world class airline.  Its popularity continues to prosper each year with continued ongoing expansion.  The airline is based out of Bangkok and now serves over 20 destinations in its schedule.
Such destinations include numerous stops throughout Thailand as well as Cambodia, China, India, Singapore and other popular Cities.  Presently there are 19 aircraft in Bangkok Airways fleet consisting of a wide variety of planes to suit their selected destinations.  There are propeller driven smaller aircraft for shorter flights to beautiful modern Airbus style planes for their longer journeys.
We were pleasantly surprised to find that our flights were on larger jet aircraft which made our trip less than one hour's time to Koh Samui. We were expecting a smaller prop driven airplane that would have taken much longer.
Bangkok Airways Airplane

Friendly Airline Staff
While enjoying our family holidays in Thailand, the one thing that stood out among all the rest of the amazing things in this Country was how friendly and easy going the Thai people were everywhere we traveled.  Of course this carried on when boarding our aircraft and the service we received during our flight.  From the helpful and friendly staff at the ticket counter to being greeted in the traditional Thai manner from the flight crew when boarding the plane, the service was that which would have been envied by most North American carriers!
From complimentary beverages and lunch served during our short flight with immediate assistance to any other requests, the service was a welcome treat not expected when so accustomed to traditional no frills flights in North America.
Arriving at Koh Samui Airport
Arriving On The Island of Koh Samui
After our short and comfortable flight, we arrived at our destination on the Island of Koh Samui.  This privately owned airport which I later learned is actually owned by Bangkok Airlines is a beautiful small island airport.  It is without a doubt the prettiest tropical island airport I have ever seen. 😀
From the moment you step off the airplane, you cannot help but notice the immaculate grounds and floral gardens as you are escorted on to a tram which takes you a short hop to the main terminal.  Even as you enter the restrooms, there are gorgeous fish aquariums inside!  The entire airport is spotless with helpful staff that will direct you in the right direction for all your wants and needs.

Spectacular Koh Samui Airport
The Choice is Yours
You have many options of getting to and from Bangkok to Koh Samui from bus and ferry, train and ferry to flying to the island which we chose to do.  Depending on your time schedule and budget, the choice is yours.
Here is an sample of our flights to and from the Island using Bangkok Airways to give you an idea of what to expect and what type of aircraft you may or may not be traveling in.
Thu, Jan 19Flights: BANGKOK AIRWAYS, PG 0133
From: BANGKOK SUVARNABH, THAILAND (BKK)
Departs: 11:00am
To: KOH SAMUI, THAILAND (USM)
Arrives: 12:05pm
Class: Economy

| | |
| --- | --- |
| Seat(s): | Check-In Required |

Status: Confirmed
Meal: Snack
Smoking: No
Aircraft: AIRBUS INDUSTRIE A319 JET
Distance (in Miles): 0297
Duration: 1hour(s) and 5minute(s)
Please verify flight times prior to departure
Thu, Feb 09
Flights: BANGKOK AIRWAYS, PG 0128
From: KOH SAMUI, THAILAND (USM)
Departs: 10:30am
To: BANGKOK SUVARNABH, THAILAND (BKK)
Arrives: 12:00pm
Class: Economy

| | |
| --- | --- |
| Seat(s): | Check-In Required |

Status: Confirmed
Meal: Snack
Smoking: No
Aircraft: ATR TURBOPROP TURBOPROP
Distance (in Miles): 0297
Duration: 1hour(s) and 30minute(s)
Please verify flight times prior to departure
Check-in Time
– Domestic flights.
Suvarnabhumi airport: at least 1.30 hour prior to scheduled departure time.
Other domestic airports : at least 1.00 hour prior to scheduled departure time.
– International flights.
at least 2 hours prior to scheduled departure time
As well, for your convenience, I have added the official website to the airlines for your convenience to check out schedules and fares.
As you can see, there are many options for you and numerous Bangkok to Koh Samui flights to choose from.  For those looking for easy Bangkok airport transfers as well, be sure to visit my post on getting to and from the airport for more detailed information on those options.  Be sure to check out my recent post and photos on Koh Samui Thailand!
Have you been to the Island of Koh Samui in Thailand? If so, what did you like best about the island? Did you fly with Bangkok Airlines or did you get to the island by other means?
If you are Serious About Your Health, particularly during travel, then have a look at this amazing health supplement my family and I have been taking for years. It involves one of the most important ingredients in our bodies – Glutathione!
I am proud to be a RobKellerMD Natural Health Products Affiliate and always enjoy sharing my story with others! Just click on the Banner Below or Check Out My Recent Posts on the Benefits of Glutathione For Healthy Travel , as well as The Best Glutathione Supplement for more detailed information.
Doctor RobertKellerMD Health Supplements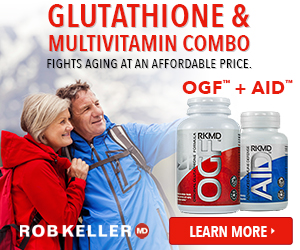 Learn much more about this exceptional health supplement and their other line of wonderful products, by visiting their
Official RobKellerMD Webpage
.
If you prefer, just click on the RobKellerMD Colorful Banner above and it will take you directly to their official website as well.

Receive 50% Off on Any of their wonderful health products through Dr. Keller's website, Contact Me Directly for an Official Coupon Code to receive a 50% Discount on Your First Order and a 30 day, empty-bottle guarantee.

If you have any questions regarding ordering or this product, don't hesitate to send me a note via my Contact Page and I will get back to you as soon as I can. I'm always happy to share my story and experience with others! 🙂
* As an Affiliate Member, I do receive a small commission for sales, which in turn, help me to maintain my travel blog and contribute to one of my favorite world-wide charitable organizations called Kiva.*
"Helping Those In Need … Help Themselves"
Please Note: The information contained within this website has not been evaluated by the USA Food and Drug Administration (FDA). RobKellerMD Nutritional Supplements are not intended to diagnose, treat, cure or prevent any disease
Safe & Healthy Travels!
If you enjoyed reading this article, make my day and share it with your Friends by clicking one of the Social Media icons below. As well, Never Miss a New Post or Update – Subscribe Below to Receive My New Colorful Monthly Email Newsletter! Or if you prefer, visit My Newsletter Page
Thanks 🙂
Did You Know …
"Koh Samui is located in The Gulf of Thailand and is surrounded by many other smaller Islands including Koh Phangan, Koh Tao."