Discover The Bangkok Grand Palace
You simply must visit The Bangkok Grand Palace when visiting this amazing city in Thailand.  As we began our holidays in this country, our first stop was in the City of Bangkok.  Our first visit after arriving was to this beautiful Grand Palace, the most popular attraction by far in the City.  While only stopping here for a few days, we tried to visit as many of the Attractions in Bangkok as we possibly could.
A grand scale attraction centrally located, filled with temples, halls, museums and so much more!
Brief History of the Bangkok Grand Palace
In 1782, King Buddha Yodfa Chulaloke, who was the founder of the Chakri Dynasty at that time, ordered the construction of this magnificent palace.  This is when Bangkok became the new capital city in the country.  The palace was built as the official residence of the Kings of Siam up until 1925.
This huge Palace covers an area of more than 218,400 sq. metres and is surrounded by walls that were constructed back in 1782.
Today, the Grand Palace is partly open to the public as a museum, as it still remains a working palace, with many royal offices still inside these walls.  Of the many beautiful structures within, one of the most precious and viewed is the Temple of the Emerald Buddha.  This is a very famous and greatly respected Emerald Buddha that dates back to the 14th century.
Helpful Tips When Visiting the Grand Palace
Standing On Guard at the Royal Residence
When visiting the Palace, you definitely need to be aware of the strict rules that are enforced prior to your visit. Below, I have listed a few helpful tips to make your visit goes smoothly and is much more enjoyable.
Arrive early, the heat of the day can be exhausting and the crowds overwhelming at times.
There is a dress code strictly enforced!
Men must wear pants with no sleeveless shirts. 
Women should wear clothing below the knees and no sleeveless shirts.
There is free clothing available at the main entrance.  The lines can be very long so try to bring your own!
If you are stuck and the lines too long, there is cheap clothing available to purchase or rent across the street.  Very reasonable prices and definitely worth it you find the lines too long at the main gate.
Carry along plenty of bottled water.  We found only one vendor selling water by the exit gate. It's hot, humid and you will need water!
Do not forget your camera!
Photographs of Bangkok's Fabulous Grand Palace
One of the many beautiful statues standing on guard at the Palace
Here is a selection of some of our favorite photos taken by me at the Grand Palace.  As you can see, the buildings and surrounding grounds are beautiful and definitely worth seeing in person!
 One of the many beautiful floral displays in the Palace grounds
Beautiful gold temples in the Bangkok Grand Palace grounds
The Grand Palace Bangkok is definitely an attraction worth visiting. The temples are amazing especially The Royal Monastery of the Emerald Buddha.
Buildings Inside The Bangkok Palace Walls
For more information on the Bangkok Grand Palace, I have listed the Official Thailand Tourism website below for your convenience. Here you can access much more detailed information on the Palace and the many other fabulous attractions Thailand has to offer.
Stunning Buildings of the Grand Palace
Bangkok is filled with many beautiful Buddhist Temples that dot the skyline adding to the splendor of this inspiring city in Thailand.  The picture below is just one of these amazing Temples located right beside our hotel.
One of the many Buddha Temples in Bangkok
Bangkok was an amazing experience and city to visit.  For most travelers to coming to Thailand by air, this will most likely be your initial stop, and I highly recommend spending some time exploring this intriguing city!  Be sure to follow along as we continue on our Family holidays to Thailand and the Island of Koh Samui.
Have you visited the Grand Palace?  If so, how was your experience?  Have you been to Bangkok?
If you are Serious About Your Health, particularly during travel, then have a look at this amazing health supplement my family and I have been taking for years. It involves one of the most important ingredients in our bodies – Glutathione!
I am proud to be a RobKellerMD Natural Health Products Affiliate and always enjoy sharing my story with others! Just click on the Banner Below or Check Out My Recent Posts on the Benefits of Glutathione For Healthy Travel , as well as The Best Glutathione Supplement for more detailed information.
Doctor RobertKellerMD Health Supplements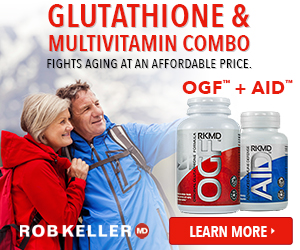 Learn much more about this exceptional health supplement and their other line of wonderful products, by visiting their
Official RobKellerMD Webpage
.
If you prefer, just click on the RobKellerMD Colorful Banner above and it will take you directly to their official website as well.
Receive 50% Off on Any of their wonderful health products through Dr. Keller's website, Contact Me Directly for an Official Coupon Code to receive a 50% Discount on Your First Order and a 30 day, empty-bottle guarantee.

If you have any questions regarding ordering or this product, don't hesitate to send me a note via my Contact Page and I will get back to you as soon as I can. I'm always happy to share my story and experience with others! 🙂
* As an Affiliate Member, I do receive a small commission for sales, which in turn, help me to maintain my travel blog and contribute to one of my favorite world-wide charitable organizations called Kiva.*
"Helping Those In Need … Help Themselves"
Please Note: The information contained within this website has not been evaluated by the USA Food and Drug Administration (FDA). RobKellerMD Nutritional Supplements are not intended to diagnose, treat, cure or prevent any disease
Safe & Healthy Travels!
If you enjoyed reading this article, make my day and share it with your Friends by clicking one of the Social Media icons below. As well, Never Miss a New Post or Update – Subscribe Below to Receive My New Colorful Monthly Email Newsletter! Or if you prefer, visit My Newsletter Page
Thanks 🙂
Did You Know …
"Bangkok is short for the cerimonial name of …  "Krung Thep Mahanakhon Amon Rattanakosin Mahinthara Yuthaya Mahadilok Phop Noppharat Ratchathani Burirom Udomratchaniwet Mahasathan Amon Piman Awatan Sathit Sakkathattiya Witsanukam Prasit".