Be Sure To Visit Bangkok Floating Markets
During our stay in Bangkok, we tried to see as many sites as possible.  With only a few days in the City, it was difficult to choose which places see of the many wonderful sites of Bangkok.  It got down to a matter of interest and then down to a vote among the four of us.
One such place and certainly worth the visit is to the Damnoensaduak Floating Market . One of the highlights of the trip was leaving the bus and stepping into a traditional  longboat and taking a ride down the canals to the floating market.  Here's a short personal video of our riverboat adventure to give you an idea what the canals and way of life on the water is like for many Thai people.
Enjoy …
A fun and interesting ride offering a glimpse of authentic Thai living for those locals with homes on the canals banks. The Damnoensaduak Floating Market is the oldest and largest in this area and really is a must see for those wanting to experience a touch of Thailand's true history and culture. Located about 1 ½ hours from the City, taking a half day tour to market was certainly a sight to see!
Below, are a few of our own photos taken of our tour to a floating market in Bangkok I thought you would enjoy seeing.
Damnoensaduak Bangkok Floating Markets
 Making our way from Bangkok to the Floating Market
Main Entrance to Marketplace from Street
Typical River Canal Homes on Shoreline
Method of transportation for local residents
Standard Longboat in the Canal
A typical small business along the canal
Locals selling their wares at the Floating Market
One of many boats cooking authentic Thai meals
Fresh Coconuts and Ice Cold Beer for sale on a Hot and Humid Morning
A Normal Snake of Thailand
  Damnoensaduak Floating Market

This was definitely a worthwhile half day trip that was affordable and perhaps the last of the true 'Pioneer' way of life of the local river people in Thailand.
Bangkok Floating Markets Travel Tips
Here are a few helpful tips if you and your family are considering a tour to a Floating Market in Bangkok;
1.  I recommend the half day early morning tour to the Floating Market. The drive is long, days are hot and humid and you are back to your hotel just after lunch.
2.  Bring along snacks, especially if you are not keen on authentic Thai food. There are restaurants at the market, but primarily the locals are cooking up true authentic Thai dishes.
3.  Do not forget your camera!
4.  It gets very crowded particularly at the 'Damnoensaduak' market, so expect a large amount of people in a small space at times.
5.  There is plenty of souvenir shopping as the market has become very commercial, but remember you are helping to support the locals in the area.
6.  Above all, relax, enjoy the experience and have fun!
Be sure to follow along, as we continue our Family Holidays to Thailand  and take you to the many attractions this area has to offer.  For more detailed information on Bangkok Floating Markets, I have provided a helpful website for your convenience.
If you are Serious About Your Health, particularly during travel, then have a look at this amazing health supplement my family and I have been taking for years. It involves one of the most important ingredients in our bodies – Glutathione!
I am proud to be a RobKellerMD Natural Health Products Affiliate and always enjoy sharing my story with others! Just click on the Banner Below or Check Out My Recent Posts on the Benefits of Glutathione For Healthy Travel , as well as The Best Glutathione Supplement for more detailed information.
Doctor RobertKellerMD Health Supplements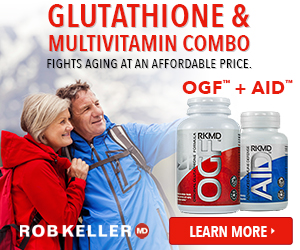 Learn much more about this exceptional health supplement and their other line of wonderful products, by visiting their
Official RobKellerMD Webpage
.
If you prefer, just click on the RobKellerMD Colorful Banner above and it will take you directly to their official website as well.
Receive 50% Off on Any of their wonderful health products through Dr. Keller's website, Contact Me Directly for an Official Coupon Code to receive a 50% Discount on Your First Order and a 30 day, empty-bottle guarantee.

If you have any questions regarding ordering or this product, don't hesitate to send me a note via my Contact Page and I will get back to you as soon as I can. I'm always happy to share my story and experience with others! 🙂
* As an Affiliate Member, I do receive a small commission for sales, which in turn, help me to maintain my travel blog and contribute to one of my favorite world-wide charitable organizations called Kiva.*
"Helping Those In Need … Help Themselves"
Please Note: The information contained within this website has not been evaluated by the USA Food and Drug Administration (FDA). RobKellerMD Nutritional Supplements are not intended to diagnose, treat, cure or prevent any disease
Safe & Healthy Travels!
If you enjoyed reading this article, make my day and share it with your Friends by clicking one of the Social Media icons below. As well, Never Miss a New Post or Update – Subscribe Below to Receive My New Colorful Monthly Email Newsletter! Or if you prefer, visit My Newsletter Page
Thanks 🙂
Did You Know …
"For decades river life and business on longboats is typical in daily life for Thai people. Today, markets typically serve as tourist attractions and still support local river people."