A Few Top Rated Tourist Attractions in Bangkok
I thought I would share some of the Exciting Attractions in Bangkok Thailand that would enjoyed on our trip!  The first stop on our journey in Thailand was arriving in the  City of Bangkok. Flying into the airport after a long journey from Canada, we spent our first  2 nights in the city before flying off to Koh Samui.  This is a very popular tropical island located in the Gulf of Thailand.
We only had a couple of days in this enormous city, so we wanted to make the best of it!
What are some of the main attractions in Bangkok and are they worth seeing?
Well, I am going to give you a brief rundown on what our family chose to see and do in Bangkok during our short stay. First, check out this short but informative video on what one travel expert views as the Top 10 best places and things to do in Bangkok Thailand.
View on …
As you can see from the video, there are plenty of places to go to and see in this amazing City. It's just a matter of choosing what interests you and your companions most and setting out to see them on your own or by escorted tour. Below, is a quick view of our selections and recommendations for those of you who may be visiting Bangkok for the first time.
Places to Visit and Main Attractions in Bangkok
 The Grand Palace
Grand Palace Bangkok at Night
Without a doubt and one the most popular of all places to visit in Bangkok is the Magnificent Grand Palace. This beautiful complex was established in 1782.  It was the home of the Royal residence, official government offices and Buddha temples. Today, visitors can stroll through the many buildings which make up an area of over 200,000 square meters surrounded by four enormous concrete walls. Be sure to check out my Bangkok Grand Palace article where you can view more of my photos and tips when visiting the Palace.
The main attraction in the Palace is the Temple of the Emerald Buddha. 
In this temple, take a glimpse at the beautiful Jade Buddha sitting high above.  This mysterious Buddha dates back to the 15th century.  For believers, this temple and Buddha are where many come to pay respect to the Lord Buddha and His Teachings.  In all, there are 34 beautiful buildings consisting of temples, halls, museums and more for you to visit. Be sure to take your camera, bottled water and dress appropriately for the tour.  Men must wear long pants and shirts.  Women must have shoulders and knees.
For more information on the Grand Palace be sure to visit their official website listed below.
Attractions in Bangkok
Don't Miss the Damnoensaduak Floating Market
Vendors Selling Their Wares a the Floating Market
Although this market is completely commercialized, our family chose to take the half day tour from downtown Bangkok to experience some of the true culture of Thailand. For many people of Thailand, this still remains their way of life. There are many floating markets and river canals to experience, giving you a glimpse of how people live on the river's edge.
Part of the tour and perhaps the most enjoyable was the long tail boat ride from the buses to the actual site of the floating market. On the ride, you can see firsthand, homes, stores, markets and more, letting you experience everyday life of those living on the river banks.  The Damnoensaduak Floating Market is the oldest and largest in this area and really is a must see for those wanting to experience a touch of Thailand's true history and culture.
I couldn't help but notice that the majority of the locals occupying the boats, cooking and selling their wares were the elderly, making one feel that it is only a matter of time before this authentic site and way of life will be a thing of the past!
The ride from downtown Bangkok is long, approximately 1 ½ hours each way, but it also gives you an opportunity to view the sites and surrounding countryside of Bangkok.  Although the market has become very touristy and commercialized, it is an affordable half day tour definitely worth experiencing. I would definitely rate this tour as one of the more popular places to visit in Bangkok. 🙂  As well, be sure to check out my post on Bangkok Floating Markets where you can view many more of our photographs taken during our visit.
Experience Khao San Road
Khao San Rd Bangkok Thailand
Situated just steps from our hotel in Bangkok, is the ever popular street known as Khao San Rd. This street fare is just minutes from the Grand Palace and the river banks in downtown Bangkok.  Rich with history, this street became really famous as a result of it appearing in one of this famous actors very early films.
Leonardo di Caprio
Once the movie was shown, everyone visiting Bangkok had to see it in person.  Starting as a street where backpackers could stay cheap in guest houses in the early 1980's, has now turned into a major tourist attraction.
In one word to describe Khao San Road?   …   Crazy!!
An amazing street to experience and definitely worth seeing in person.  It's most definitely one of the more popular things to do in Bangkok Thailand at night.  The street comes alive after dark, where you stroll along the many shops, restaurants, nightclubs and bars.  Enjoy the many local food carts set up along the street where one can feast on true Thai food and snacks. The people are many, the noise is incredible but the experience is definitely one not to be missed.  The sites, smells and sounds are sure to amaze you, fascinate you and annoy you at the same time!
Do not miss Khao San Road! 🙂
Things to Do in Bangkok – Shopping
If you like shopping, then be sure to visit the more modern and seemingly more upscale district in Bangkok known as Pratanum. This is definitely one of the cities more modern, bright and trendy zones.  We couldn't help but notice all the younger locals of Bangkok in this area shopping.
This area is very popular for its fashion factory outlets, street markets, and tons of local street vendors selling and making a variety of foods and drinks to enjoy. All the modern conveniences mixed in with the old at the same time. Here you will find shopping galore, dining in and around the area from traditional food to modern McDonald's hamburger outlets. Also, you can find more modern upscale hotels in the area as well as other attractions.
The two outrageously big and modern shopping outlets we visited were …
    

Platinum Fashion Mall

     Pantip Plaza
In the fashion mall you will find a maze of tiny trendy fashion outlets over 1300 to be exact.  A number of floors with a nice food court on the top floor with scenic views of the surrounding area.  A shopping experience completely out of the ordinary for us North Americans!
Pantip Plaza
The Pantip Plaza is a tech geeks dream come true!  Looking for anything electronic, computer related, gadgets to wrist watches, you'll find it here under one very large roof! The whole area is well worth experiencing if not for the sights and smells and to witness the more modern trendy side of Bangkok.
We particularly enjoyed the street vendors and shopping on the streets sidewalks.  Getting to the area was easy, about half an hour from our hotel and taking a taxi for four was very reasonable and worth experiencing!  If you only have a few days, it is impossible to see even the most popular attractions in and around Bangkok.  Our hotel was central to many attractions within easy walking distance.
We enjoyed afternoon strolls along the river and its local markets, trying to experience and take in as much of the local feel and culture as we could.
This is a city of over 7 million people!  Bangkok is hot, humid, smoggy and busy,  but it's filled with friendly people, great food, beautiful attractions and so much more to add to your travel experiences. We enjoyed our stay in this maze of a City, but at the same, were looking forward to our final holiday destination in the Gulf of Thailand.  Be sure to follow along, as we continue our family holidays to Thailand and take you to the many attractions this island and surrounding area have to offer!
Update:
Thanks to etalktravel for this news on Bangkok winning top destination city of the world by MasterCard! 🙂
Have you traveled to Bangkok? If so, what did you like best when visiting in and around the city?
If you are Serious About Your Health, particularly during travel, then have a look at this amazing health supplement my family and I have been taking for years. It involves one of the most important ingredients in our bodies – Glutathione!
I am proud to be a RobKellerMD Natural Health Products Affiliate and always enjoy sharing my story with others! Just click on the Banner Below or Check Out My Recent Posts on the Benefits of Glutathione For Healthy Travel , as well as The Best Glutathione Supplement for more detailed information.
Doctor RobertKellerMD Health Supplements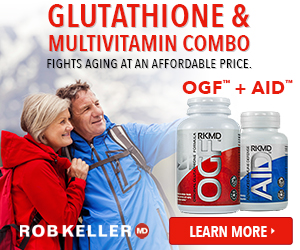 Learn much more about this exceptional health supplement and their other line of wonderful products, by visiting their
Official RobKellerMD Webpage
.
If you prefer, just click on the RobKellerMD Colorful Banner above and it will take you directly to their official website as well.
Receive 50% Off on Any of their wonderful health products through Dr. Keller's website, Contact Me Directly for an Official Coupon Code to receive a 50% Discount on Your First Order and a 30 day, empty-bottle guarantee.

If you have any questions regarding ordering or this product, don't hesitate to send me a note via my Contact Page and I will get back to you as soon as I can. I'm always happy to share my story and experience with others! 🙂
* As an Affiliate Member, I do receive a small commission for sales, which in turn, help me to maintain my travel blog and contribute to one of my favorite world-wide charitable organizations called Kiva.*
"Helping Those In Need … Help Themselves"
Please Note: The information contained within this website has not been evaluated by the USA Food and Drug Administration (FDA). RobKellerMD Nutritional Supplements are not intended to diagnose, treat, cure or prevent any disease
Safe & Healthy Travels!
If you enjoyed reading this article, make my day and share it with your Friends by clicking one of the Social Media icons below. As well, Never Miss a New Post or Update – Subscribe Below to Receive My New Colorful Monthly Email Newsletter! Or if you prefer, visit My Newsletter Page
Thanks 🙂
Did You Know …
"Bangkok is also referred to as the "Temple City" with Buddhist Temples found on almost every street and corner."