Atlas Coal Mine National Historic Site
If your travel plans have you visiting the Province of Alberta in Canada, then you simply must make a point of visiting the Atlas Coal Mine just outside of the city of Drumheller.  This abandoned coal mine is now a National Historic Site and something the entire family will enjoy!
There's a great deal more to see then just the world famous Tyrrell Dinosaur Museum in the southern portion of Alberta's Badlands!
History of Atlas Coal Mine
The coal-mining industry was huge in this part of Alberta from 1911 and continuing for nearly 75 years, when at that time, coal was a major source of heating and other household uses.  The Atlas Mine operated until 1984, when number 3 and 4 mines were finally closed.
Today, this historic mine is said to be the most comprehensive historic coal mine in Canada, and also has the country's last full standing wooden coal tipple.
Tipple
It is a coal loading and sorting machine.  The Atlas Coal Mine Tipple was built in 1937. 
The Tipple stands at over 7 stories tall and lives on as a token of just how huge the mining industry was during this period in the Drumheller Valley.  In fact, there were a total of 139 coal mines operating in the region during the hay day!
You can actually walk 125 feet up the tipple and view how coal was moved, sorted, stored and then finally shipped from the processing plant. Your guide will outline the dangers these young miners faced both on the surface and below ground, or as they commonly referred to as stepping into the "belly of the beast".
Atlas Coal Mine Artifacts
The site has a wonderful display of old mining equipment, many out buildings to view and something the kids will absolutely love, the pre-1936 battery powered locomotive train.
Hop on board and take a short ride on this coal train as your guide fills you in on the history of the mine and what the workers endured during that time.
Atlas Coal Mine Tunnel Tour
Unfortunately we missed the exciting tunnel tour, but it will lead you into a mine tunnel as you follow in the footsteps of these brave miners, taking you a step back in time.
As you put on your miners cap and lamp, your guide will take you up the inclined conveyor tunnel to the actual mine entry.  Here, you can experience the reality of working in these dark dangerous coal mines.
Atlas Coal Mine Minutes from Drumheller Alberta
The Mine is just over 20 minutes or 23 kilometers from Drumheller, a visit to this National Historic Site is definitely a must see attraction in the area. We thoroughly enjoyed our visit and for those traveling with pets, the site is Pet Friendly as well!
For more detailed information, I have listed their official website below for your convenience.
A Big Thanks to Atlas Coal Mine for hosting our Tour on our recent visit to Drumheller,Alberta. All content and opinions are that of the author and reflect my personal experience only.
If you are Serious About Your Health, particularly during travel, then have a look at this amazing health supplement my family and I have been taking for years. It involves one of the most important ingredients in our bodies – Glutathione!
I am proud to be a RobKellerMD Natural Health Products Affiliate and always enjoy sharing my story with others! Just click on the Banner Below or Check Out My Recent Posts on the Benefits of Glutathione For Healthy Travel , as well as The Best Glutathione Supplement for more detailed information.
Doctor RobertKellerMD Health Supplements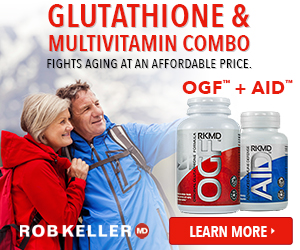 Learn much more about this exceptional health supplement and their other line of wonderful products, by visiting their
Official RobKellerMD Webpage
.
If you prefer, just click on the RobKellerMD Colorful Banner above and it will take you directly to their official website as well.
Receive 50% Off on Any of their wonderful health products through Dr. Keller's website, Contact Me Directly for an Official Coupon Code to receive a 50% Discount on Your First Order and a 30 day, empty-bottle guarantee.


If you have any questions regarding ordering or this product, don't hesitate to send me a note via my Contact Page and I will get back to you as soon as I can. I'm always happy to share my story and experience with others! 🙂
* As an Affiliate Member, I do receive a small commission for sales, which in turn, help me to maintain my travel blog and contribute to one of my favorite world-wide charitable organizations called Kiva.*
"Helping Those In Need … Help Themselves"
Please Note: The information contained within this website has not been evaluated by the USA Food and Drug Administration (FDA). RobKellerMD Nutritional Supplements are not intended to diagnose, treat, cure or prevent any disease
Safe & Healthy Travels!
If you enjoyed reading this article, make my day and share it with your Friends by clicking one of the Social Media icons below. As well, Never Miss a New Post or Update – Subscribe Below to Receive My New Colorful Monthly Email Newsletter! Or if you prefer, visit My Newsletter Page
Thanks 🙂
Did You Know …
"Studies show that 89% of people experience increased drops in stress when taking a vacation."