Discover The Canadian Rockies During Your Alberta Holidays
Start planning your Canadian Vacation and be sure to Explore The Canadian Rockies in Alberta!  Taking an Alberta Holiday offers a little bit a country and a little bit of City, enough to keep you and your family entertained for weeks!  If you are considering a vacation to Canada and looking at the Province of Alberta as an option, but not sure what there is to see and do?
Then have a closer look!
Alberta is where I was born and worked for a few years after high school.  Take it from me there are plenty of attractions in Alberta to keep you happy.  There's simply way too many to list here, but here's a glimpse of some of my favorite attractions in the Province of Alberta.
First, have a look at this Beautiful High Definition Video on Alberta tourism.
Without a doubt, the most spectacular video I have viewed in many years on travel. Be sure to turn your speakers on!
Enjoy …
As you can see by this remarkable video, Alberta is a year round playground filled with indoor and outdoor activities for the whole family to enjoy.
A Few Facts About Alberta Canada
Alberta is located in the western part of Canada, with the Province situated next door to British Columbia on the west and the Prairie Province of Saskatchewan to the east.  It is the fourth largest in Canada so there is plenty of open space and areas for you and your family to discover. It's spread out over 256,000 square miles with a population nearing 4 million.
Alberta Wild Rose
Alberta is known as Wild Rose Country named after the prickly wild rose flower and is proudly displayed on their license plates. The climate is dry with beautiful warm temperatures in the summer and dry very cold winters.  The famous Rocky Mountains are in the western portion of the Province situated less than 2 hours west of the popular and well known City of Calgary.
A vast Province filled with mountain regions, flat lands and beautiful farm country throughout.
For more detailed information on Alberta from Wikipedia, [click here].
Plenty to See and Do in the Province of Alberta
Stunning Lake Louise in Banff Alberta
Your Alberta Holidays Should Include Jasper & Banff 
Let's have look at a few of the more popular tourist attractions in this Province and two of the largest cities in the Province as well, and what you can enjoy on your Alberta holiday. Perhaps the most popular region in the Province and most visited by tourists are the mountain towns of  Jasper and Banff Alberta.
These two towns are located in the heart of Alberta's National Park and the spectacular Canadian Rocky Mountains.
The four hour drive north and south of Jasper and Banff are perhaps the most beautiful scenery you will ever experience most anywhere else in the world.
It is no wonder why thousands of tourists visit this region year after year!
There are accommodations to be found in the Park to suit most everyone's taste and budget, as well as Park campgrounds for those wishing to spend their Alberta holidays camping.  Camping is seasonal and for obvious reasons as the winters can be harsh and extremely cold in the Alberta Mountains! You can definitely enjoy all kinds of outdoor sports and activities both in winter and summer months.
World re-known snow skiing in Banff and other popular locations are to be found in the winter.
Enjoy a new and safe off road paved bike trail taking you on a picturesque scenic journey from Banff to Canmore Alberta.  Go horse- back riding, hiking, fishing, camping, mountain biking or whatever your heart desires within the National Park.  One of my favorite destinations when traveling in the Park is visiting the wonderful and natural Hot Springs Pools.
Alberta Holidays Travel Tourism Websites
Here are a few official tourism websites for you to check out for this region of Alberta.
The World Famous Calgary Stampede
Rodeo Entertainment at the  Stampede
Alberta Holidays & Calgary, Alberta
Perhaps the most well-known and less than a 2 hour drive from Banff is the largest City in the Province known as Calgary. This is a sprawling metropolis and the gateway to the beautiful Rocky Mountains.  A perfect place to begin or end your family holidays in Alberta.
The City is famous for the annual Calgary Stampede. 
Each year for 10 days the City comes alive!  Enjoy world class rodeo competition, parades, midways, fireworks, pancake breakfasts, attractions and entertainment galore for the whole family to enjoy.
Calgary Alberta Skyline
For more information on Calgary, visit their official website …
Alberta Holidays &  Edmonton, Alberta 
Edmonton is the capital city of Alberta and is located in Central Alberta just 2 hours North of Calgary. Edmonton is where I was born, a lovely City with numerous attractions for you and your family to discover.
City of Edmonton Alberta
Perhaps the most popular Alberta tourist attraction in Edmonton is the West Edmonton Mall.  Built entirely indoors, this is not just a shopping Mall. It houses one of the largest indoor wave pools and water park to be found most anywhere, an indoor roller coaster, movie theaters and so much more.
You can spend days on end at this spectacular shopping Mall and still not have seen everything. 😯
Check out the West Edmonton Mall's Official Website … [Here].
This is an amazing facility that should not to be missed and an excellent addition to add to your Family Vacation. There are plenty of attraction and entertainment throughout the weekend for the whole family to enjoy.
As well, Edmonton hosts its annual fair each summer known as Klondike Days.
Alberta Holidays Must Include The Drumheller Dinosaur Museum
The Dinosaur Capital of the World
Only a 90-minute drive from Calgary, Alberta is the town of Drumheller and the beautiful Tyrrell Dinosaur Museum.  This is by far one of the best attractions in Alberta and a must see for all those visiting. This museum houses some of the biggest selections of actual dinosaur skeletons found anywhere in the world!
Be sure to check out my most recent post and photos on Drumheller and the amazing Tyrrell Museum. We just returned in the spring of 2016 for our second visit!
Alberta Holidays & The Canadian Badlands
Beautiful Hoodoos in the Badlands of Alberta
Also known for this area surrounding the town of Drumheller is the Canadian Badlands where you will discover some of the best scenery in Canada.  Some other great Alberta tourist attractions in the area include:
The Badlands Historical Museum;
Tour an Old Coal Mine;
The World's Largest Dinosaur exhibit;
Museums Galore;
Art Galleries;
Outdoor Summer Theatres;
Horseshoe Canyon.
There is so much in this area alone to keep you and your family entertained for days!
I have included 2 very handy websites for you on Drumheller Alberta and the Tyrell Museum.
I have also included a wonderful Canada Badlands website for more information and photos.
These are just a few of the major attractions that I recommend seeing when looking at things to do on your Alberta Holidays. This Province is full of surprises and has something to offer most everyone year round.
Visit Alberta's Museum's
A favorite among many tourists visiting Canada is to arrive and enjoy Holidays in British Columbia combined with Alberta.  This is a favorite among many travelers and a great opportunity for you and your family to enjoy both amazing Provinces at the same time. For those looking for something extra special, there are some fantastic Canadian Train Travel  vacations departing from either Province as well.
So start planning your Alberta Holidays today for a wonderful family vacation!
If you are Serious About Your Health, particularly during travel, then have a look at this amazing health supplement my family and I have been taking for years. It involves one of the most important ingredients in our bodies – Glutathione!
I am proud to be a RobKellerMD Natural Health Products Affiliate and always enjoy sharing my story with others! Just click on the Banner Below or Check Out My Recent Posts on the Benefits of Glutathione For Healthy Travel , as well as The Best Glutathione Supplement for more detailed information.
Doctor RobertKellerMD Health Supplements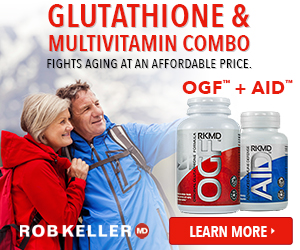 Learn much more about this exceptional health supplement and their other line of wonderful products, by visiting their
Official RobKellerMD Webpage
.
If you prefer, just click on the RobKellerMD Colorful Banner above and it will take you directly to their official website as well.
Receive 50% Off on Any of their wonderful health products through Dr. Keller's website, Contact Me Directly for an Official Coupon Code to receive a 50% Discount on Your First Order and a 30 day, empty-bottle guarantee.

If you have any questions regarding ordering or this product, don't hesitate to send me a note via my Contact Page and I will get back to you as soon as I can. I'm always happy to share my story and experience with others! 🙂
* As an Affiliate Member, I do receive a small commission for sales, which in turn, help me to maintain my travel blog and contribute to one of my favorite world-wide charitable organizations called Kiva.*
"Helping Those In Need … Help Themselves"
Please Note: The information contained within this website has not been evaluated by the USA Food and Drug Administration (FDA). RobKellerMD Nutritional Supplements are not intended to diagnose, treat, cure or prevent any disease
Safe & Healthy Travels!
If you enjoyed reading this article, make my day and share it with your Friends by clicking one of the Social Media icons below. As well, Never Miss a New Post or Update – Subscribe Below to Receive My New Colorful Monthly Email Newsletter! Or if you prefer, visit My Newsletter Page
Thanks 🙂
Did You Know …
"France is said to be the most visited country in the world."