Book Accommodation and Earn Credits with Airbnb
Have you discovered this amazing new global accommodation booking site called Airbnb? If you haven't heard of this fantastic relatively new website that has gone global, then it's time you learned a little about this company and what it can do for you!
The business was established in 2008 by three young entrepreneurs in San Francisco, California. Learn more about these incredibly resourceful co-founders by visiting their Founders Page.
Since its launch, Airbnb has literally gone viral, becoming one of the fastest growing and trusted online room rentals booking websites in the world.
Before Airbnb's inception, two of the co-founders were having a difficult time paying their rent, so they decided to turn their living room into a bed and breakfast. They could handle three guests who could sleep on air mattresses in the room and receive a homemade breakfast in the morning and surprisingly, it worked!
What's In the Name?
The name Airbnb came from Air for air mattress and BNB for bed and breakfast! Their original name was Airbedandbreakfast.com and it was changed to shortened version later on. People can still rent air beds and shared spaces, but now rental properties may include …
"Entire homes and apartments, private rooms, castles, boats, manors, tree houses, tipis, igloos, private islands and other properties."
Today, there are over 350,000 Airbnb hosts and over fifteen million people using the service spread out in over 190 countries around the world! Wow!!
Book Accommodation or Rent Your Lodging
Discover – Book – Stay
This business is a community based enterprise where you can book accommodation and as well, people are invited to list their form of accommodation for rent either online or from a mobile phone. It's a win win situation for both sides!
So whether you are looking for a place to stay when traveling or whether you have a place available to rent out, this is a great platform for either side to use.
I can't stop thinking what an ingenious idea these 3 individuals had at that time.
Invite Friends and Earn Credits
Over One Million Listings Worldwide
A great way to save on rooms world-wide and earn valuable credits for your future stays simply by inviting your friends! That's all you have to do when you register with Airbnb at no cost whatsoever. After registering you can receive your own website link to Airbnb that you can pass on to your email contacts, Facebook and Twitter friends and anywhere else you make contact with others.
Just as I am doing here!
Your link offers your contacts with a Free credit to use for their first booking. A great savings right there! If they choose to book, then you get credited after their travel and if that person should ever rent a room of theirs to others, you get an even bigger credit for you to use for your future stay!
Safety and Security Guaranteed
Those renting rooms only pay through Airbnb when they book a listing. Hosts then receive payment from Airbnb 24 hours after their guests arrive. There is no middle man and you can be satisfied that payment is received at all times.
Room Hosts are even protected for up to $900,000 with the Airbnb Host Guarantee.
Support Assistance Available Always
Connect with our world-class customer support team whenever you're traveling or hosting. They are real humans, and they are available around the clock, anywhere in the world.
My Personal Recommendation
Members of my family have enjoyed using Airbnb's service a number of times now, from bed and breakfast rooms to renting a complete house together on a group holiday to a National Football League game in the United States. They saved a ton of money renting a house for a few days, then that of paying for individual hotel rooms.
They also earned valuable credits at the same time towards their trip next year!
So in wrapping things up here, I recommend having a look at this great accommodation booking site. These guys have done a remarkable job that works for all of us. I'm not getting anything for posting about Airbnb, just adding my registered website link below for you to go to and earn your first booking discount!
Update:
Need more convincing? I just received this article from one of the leading travel experts in the United States … Peter Greenberg.  It outlines pretty much everything you need to know about airbnb, as well as tips and tricks for First Time users! I've included the link to the article for your convenience.
At the same time, I can earn credits for your booking so I can save on my next room reservation!
So get started today, get registered and start saving!
To learn more and receive your $30 credit, just click on the airbnb button below and it will directly to my official airbnb registered page and get started just like I did!
If you are Serious About Your Health, particularly during travel, then have a look at this amazing health supplement my family and I have been taking for years. It involves one of the most important ingredients in our bodies – Glutathione!
I am proud to be a RobKellerMD Natural Health Products Affiliate and always enjoy sharing my story with others! Just click on the Banner Below or Check Out My Recent Posts on the Benefits of Glutathione For Healthy Travel , as well as The Best Glutathione Supplement for more detailed information.
Doctor RobertKellerMD Health Supplements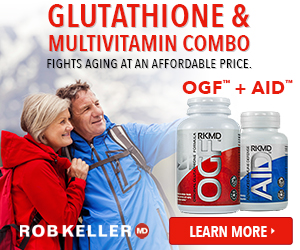 Learn much more about this exceptional health supplement and their other line of wonderful products, by visiting their
Official RobKellerMD Webpage
.
If you prefer, just click on the RobKellerMD Colorful Banner above and it will take you directly to their official website as well.
Receive 50% Off on Any of their wonderful health products through Dr. Keller's website, Contact Me Directly for an Official Coupon Code to receive a 50% Discount on Your First Order and a 30 day, empty-bottle guarantee.

If you have any questions regarding ordering or this product, don't hesitate to send me a note via my Contact Page and I will get back to you as soon as I can. I'm always happy to share my story and experience with others! 🙂
* As an Affiliate Member, I do receive a small commission for sales, which in turn, help me to maintain my travel blog and contribute to one of my favorite world-wide charitable organizations called Kiva.*
"Helping Those In Need … Help Themselves"
Please Note: The information contained within this website has not been evaluated by the USA Food and Drug Administration (FDA). RobKellerMD Nutritional Supplements are not intended to diagnose, treat, cure or prevent any disease
Safe & Healthy Travels!
If you enjoyed reading this article, make my day and share it with your Friends by clicking one of the Social Media icons below. As well, Never Miss a New Post or Update – Subscribe Below to Receive My New Colorful Monthly Email Newsletter! Or if you prefer, visit My Newsletter Page
Thanks 🙂