Dine at Aioli Seafood Restaurant in Parksville British Columbia
If you happen to be traveling to Vancouver Island on Canada's west coast and heading to beautiful Parksville BC, then you simply must dine at the Aioli Seafood Restaurant. Situated approximately 2 hours or 150 kilometers up island from Victoria, BC, this seaside town comes alive in the summer!
With lovely beaches and outdoor activities galore, the town is a very popular summer vacation destination, and with that, come some outstanding dining opportunities!
Enjoy fresh west coast pacific seafood dishes and much more at Aioli's.
Casual Dining at Aioli Seafood Restaurant
When one normally thinks of a fresh seafood restaurant, the first thing that comes to mind is; fine dining along with pricey dishes. At Aioli's, this is quite the opposite! The restaurants Mission is to …
"Create good food and satisfy guests with fresh ingredients primarily from Canadian coastal waters, as well as carefully chosen and sustainably – farmed species, oysters, clams and mussels, served in a casual and relaxed dining atmosphere."
Your meal is served freshly prepared by a team of experienced chefs that one would expect only at a fine dining establishment, and at served at very reasonable prices one would not expect for the high quality and preparation of such meals.
Aioli Seafood Restaurant Chef and Owner
It was a pleasure to meet with Chef and Owner Mr. Ken Yoon. Such a surprise and so refreshing to see a chef with such an extensive culinary background, serving beautiful meals at affordable prices, all in a casual atmosphere that most everyone can experience and enjoy!
His superior chef credentials include;
Alumni of French Culinary Institute, New York
Alumni HATTORI Nutritional College, Tokyo
Selecting the Restaurant Name Aioli
The word Aioli is a very well – known French Mediterranean Cold Mayonnaise consisting of garlic, olive oil, and eggs. There are many deviations to the sauce, but is usually served with seafood including; fish soup, various boiled types of fish and vegetables.
Vancouver Island and the west coast of Canada are known for its excellent varieties of seafood, especially in this region where the restaurant is located. From fish and chips to fresh salmon, halibut, cod, prawns, mussels, clams and oysters, Aioli's is the place for your fresh seafood craving and much more!
Aioli's Serves Much More than Fresh Seafood
Not fussy about seafood? No problem! The menu has a great selection of dishes to choose from including a variety of Chicken, Steak and Pasta Dishes, all fresh and made to order and sure to please most everyone in your party.
It was clear on the day we dined at Aioli's that their famous All You Can Eat Fish and Chips is certainly a big hit with locals and visitors alike. The restaurant was completely packed on our arrival, and very early in the evening!
This menu is just too large to go over in this article, but I have listed what we enjoyed for dinner on our recent visit, giving you just a sample of what to expect when dropping in for lunch or dinner.
Appetizer
Jumbo Coconut Shrimp Hand-dipped in a light batter and coconut, then fried to a golden brown. Served with mango salsa and roasted pepper aioli.
Mouth – watering and delicious!
Seafood Pasta Fresh
My wife selected the Seafood Pasta Dish as her main course.
A Fresh Seafood Pasta served with beautiful pan-seared shrimp, bay scallops, mussels and clams in an Alfredo or spicy tomato sauce. Cooked to perfection with a rich Alfredo sauce that was to die for! A perfect choice for those wanting fresh seafood and pasta combined.
Seafood Deep Dish Pot Pie
A special of the evening, I selected the Seafood Pot Pie. A wonderful assortment of fresh seafood, combined with vegetables, potoatoes, all cooked in a delicious rich sauce.  Baked inside home made pastry that simply melts in your mouth!
Beautifully prepared and obviously created by an experienced culinary chef!
Dessert
You simply must leave room for dessert when dining at Aioli's.  A nice selection of quality desserts that will leave you wanting more! For example, we selected;
Warm Choco Cake with vanilla ice cream
Key Lime Pie with Chantilly cream and a lime wedge
There you have it! A restaurant one would never expect to find in a small community that offers such wonderfully prepared fresh meals at such amazing prices, all in a relaxed casual atmosphere. So if you are looking for a great dining experience at affordable prices, then you simply must pay a visit to Aioli's Seafood Restaurant on Vancouver Island.
Below, I have listed the restaurants official website link where you can access much more detailed information including; location, hours, menu and much more for your convenience.
A Big Thanks to Aioli's Restaurant for hosting our lovely dinner on our recent visit to Parksville,BC.  All content and opinions are that of the author and reflect my personal experience only.
If you are Serious About Your Health, particularly during travel, then have a look at this amazing health supplement my family and I have been taking for years. It involves one of the most important ingredients in our bodies – Glutathione!
I am proud to be a RobKellerMD Natural Health Products Affiliate and always enjoy sharing my story with others! Just click on the Banner Below or Check Out My Recent Posts on the Benefits of Glutathione For Healthy Travel , as well as The Best Glutathione Supplement for more detailed information.
Doctor RobertKellerMD Health Supplements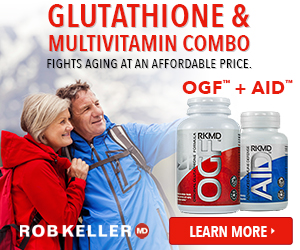 Learn much more about this exceptional health supplement and their other line of wonderful products, by visiting their
Official RobKellerMD Webpage
.
If you prefer, just click on the RobKellerMD Colorful Banner above and it will take you directly to their official website as well.
Receive 50% Off on Any of their wonderful health products through Dr. Keller's website, Contact Me Directly for an Official Coupon Code to receive a 50% Discount on Your First Order and a 30 day, empty-bottle guarantee.

If you have any questions regarding ordering or this product, don't hesitate to send me a note via my Contact Page and I will get back to you as soon as I can. I'm always happy to share my story and experience with others! 🙂
* As an Affiliate Member, I do receive a small commission for sales, which in turn, help me to maintain my travel blog and contribute to one of my favorite world-wide charitable organizations called Kiva.*
"Helping Those In Need … Help Themselves"
Please Note: The information contained within this website has not been evaluated by the USA Food and Drug Administration (FDA). RobKellerMD Nutritional Supplements are not intended to diagnose, treat, cure or prevent any disease
Safe & Healthy Travels!
If you enjoyed reading this article, make my day and share it with your Friends by clicking one of the Social Media icons below. As well, Never Miss a New Post or Update – Subscribe Below to Receive My New Colorful Monthly Email Newsletter! Or if you prefer, visit My Newsletter Page
Thanks 🙂