A Must See Attraction is The Adelaide Zoo in Australia
Situated in the North District of downtown Adelaide and surrounded by beautiful city parkland, you will discover the wonderful Adelaide Zoo. This attraction is a definite 'must see' of things to do when visiting this great city located just 700 miles to the east of Sydney on the South Coast.
This spectacular zoo houses over 1800 animals and hundreds of other exotic birds, fish and mammals of all sorts.
Adelaide's zoo is run on a non-profit basis and focuses its efforts solely on conservation research and education, the environment and research. Their moto is that for each person visiting the zoo they are having a positive impact on the environment. After our brief visit, it was clear that this is their main focus and not that of a strictly commercial money making enterprise. Locals can become involved in all sorts of educational programs that are held on a continuous basis.
Main Adelaide Zoo Attractions
It is hard to begin, as there are so many wonderful and exotic animals inside the zoo, but one of the center attractions are the Panda Bears. A beautiful exhibit that is home to Wang Wang and Funi, who are the only Giant Pandas making their home in the Southern Hemisphere. One of the bears was nice enough to wake up from its mid-day nap to come out for a walk and say hello.
Be sure to check out my short video below where I was fortunate enough to film the Panda and the Lions out for a short stroll.
Enjoy!
An Afternoon Well Spent at the Zoo
The whole family will enjoy these amazing displays of wildlife from …
– amazing tigers
– intriguing giraffes
– gigantic hippos
– lovable koala bears
– bouncing kangaroos
– beautiful exotic birds
and so much more to keep every family member of all ages entertained and inspired!
A few other foremost displays include the …
Immersion South East Asian Rainforest
Seal Bay
Australian Rainforest Wetlands walk-through aviary
Nocturnal House
Reptile House
Bug Barn
Children's Zoo
Westpac Envirodome and Environmental Education Centre
Next to the zoo is the Adelaide Botanic Gardens within the boundaries of this lovely park, a perfect place to spend the afternoon!
The River Torrens runs alongside offering visitors a lovely walk on the riverbank promenade or take a twenty minute ride on Popeye river boats for a tour or transport from the entrance of Elder Park to the Zoo itself!
We enjoyed a fantastic walk along the river all the way to the Adelaide University
grounds. A great way to spend the afternoon and enjoy the sites and attractions of the city!
There you have it, just one of the many things we enjoyed during our brief visit to Adelaide on our vacation to Australia. Be sure to check out my recent posts on some of the Attractions in Sydney that we enjoyed as well as taking in the annual Clipsal 500 Supercar Auto Race Weekend that was taking place in the city as well.
Hint:
We visited the zoo just after lunch in the early afternoon. A glorious hot summer day, but we did find that most of the animals were having their afternoon siesta, hiding in the shade.
So I would recommend going as early in the morning as possible.
The gates open at 09:30 in the morning which would be a great time to arrive! There are cafés and other places to enjoy a lunch or pack your own as we did and enjoyed our picnic lunch while inside the gates.
If you are Serious About Your Health, particularly during travel, then have a look at this amazing health supplement my family and I have been taking for years. It involves one of the most important ingredients in our bodies – Glutathione!
I am proud to be a RobKellerMD Natural Health Products Affiliate and always enjoy sharing my story with others! Just click on the Banner Below or Check Out My Recent Posts on the Benefits of Glutathione For Healthy Travel , as well as The Best Glutathione Supplement for more detailed information.
Doctor RobertKellerMD Health Supplements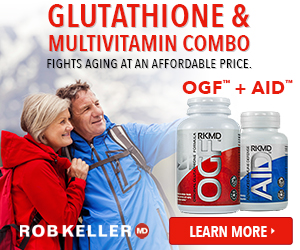 Learn much more about this exceptional health supplement and their other line of wonderful products, by visiting their
Official RobKellerMD Webpage
.
If you prefer, just click on the RobKellerMD Colorful Banner above and it will take you directly to their official website as well.
Receive 50% Off on Any of their wonderful health products through Dr. Keller's website, Contact Me Directly for an Official Coupon Code to receive a 50% Discount on Your First Order and a 30 day, empty-bottle guarantee.

If you have any questions regarding ordering or this product, don't hesitate to send me a note via my Contact Page and I will get back to you as soon as I can. I'm always happy to share my story and experience with others! 🙂
* As an Affiliate Member, I do receive a small commission for sales, which in turn, help me to maintain my travel blog and contribute to one of my favorite world-wide charitable organizations called Kiva.*
"Helping Those In Need … Help Themselves"
Please Note: The information contained within this website has not been evaluated by the USA Food and Drug Administration (FDA). RobKellerMD Nutritional Supplements are not intended to diagnose, treat, cure or prevent any disease
Safe & Healthy Travels!
If you enjoyed reading this article, make my day and share it with your Friends by clicking one of the Social Media icons below. As well, Never Miss a New Post or Update – Subscribe Below to Receive My New Colorful Monthly Email Newsletter! Or if you prefer, visit My Newsletter Page
Thanks 🙂
Did You Know …
"Australia is the world's Sixth largest country in total area."