About Robert Tellier
Welcome to Gr8 Travel Tips!  
A Little About Robert Tellier

I was lucky enough to be raised in beautiful Victoria, British Columbia Canada. I am married with two grown children. I caught the travel bug early in life and still long to travel every chance I get!
My children have been spoiled as a result, taking them to different exotic locations each year while growing up. We've been fortunate enough to travel extensively over the years with all of our family members and the memories will last a lifetime!
I encourage everyone to travel with their family as much as they can for as long as they can!
It's All About Family!
Growing up and living by the sea, I enjoyed Scuba Diving for years in our frigid waters of the north. Today, I still enjoy diving but in warmer tropical destinations! I also have a passion for NASCAR Stock car racing and my wife and I travel regularly to the United States to these events.
My love for travel and having worked in the travel industry as a charter bus driver traveling to exciting tourist destinations throughout North America, to a travel and cruise consultant with a premier cruise sales company, has finally led to the start up of my own Travel Blog appropriately named Gr8 Travel Tips  in early 2012.
Working in the travel industry and participating in a variety of travel industry related courses over the years including graduating from a prestigious Travel College in Canada, I  now enjoy sharing our travel experiences, offering tips and inspiration to the millions of active and adventurous baby boomers around the globe.
To date, I have traveled to 5 Continents and to over 36 Countries with many more yet to come! 
Traveling to different parts of the world is exciting and a great educational experience.  We have enjoyed many years of family holidays together and hope there's more to come in the years ahead!
The Cherished Memories of Family Travel Will Last a Lifetime!
Taking vacations together is an excellent way to strengthen the bonds between all family members. Our travel adventures over the years have taken us to some exciting destinations around the globe. Some of the more memorable places visited have been to.
South Asia – India
China
North America – Canada/United States/Mexico
Hawaiian Islands
Islands in the Caribbean
Australia
South East Asia
Europe
South Pacific Islands
Thanks for stopping by and I hope you enjoy my travel stories, photos, video's and much more encouraging you to get out there and see the world, even if it's in your own neighborhood!  As one of my favorite travel quotes goes …
"Don't Think About What They Say … Go See!"
Please feel free to Contact Me at any time! 😀
If you are Serious About Your Health, particularly during travel, then have a look at this amazing health supplement my family and I have been taking for years. It involves one of the most important ingredients in our bodies – Glutathione!
I am proud to be a RobKellerMD Natural Health Products Affiliate and always enjoy sharing my story with others! Just click on the Banner Below or Check Out My Recent Posts on the Benefits of Glutathione For Healthy Travel , as well as The Best Glutathione Supplement for more detailed information.
Doctor RobertKeller MD Health Supplements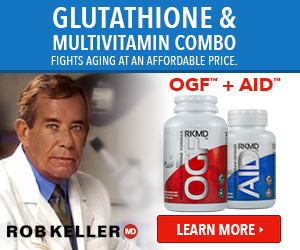 Learn much more about this exceptional health supplement and their other line of wonderful products, by visiting their
Official RobKellerMD Webpage
.
If you prefer, just click on the RobKellerMD Colorful Banner above and it will take you directly to their official website as well.
Receive 50% Off on Any of their wonderful health products through Dr. Keller's website, Contact Me Directly for an Official Coupon Code to receive a 50% Discount on Your First Order and a 30 day, empty-bottle guarantee.

If you have any questions regarding ordering or this product, don't hesitate to send me a note via my Contact Page and I will get back to you as soon as I can. I'm always happy to share my story and experience with others! 🙂
Please Note: The information contained within this website has not been evaluated by the USA Food and Drug Administration (FDA). RobKellerMD Nutritional Supplements are not intended to diagnose, treat, cure or prevent any disease.
* As an Affiliate Member, I do receive a small commission for sales, which in turn, help me to maintain my travel blog and contribute to one of my favorite world-wide charitable organizations called Kiva.*
"Helping Those In Need … Help Themselves"
Safe & Healthy Travels!
If you enjoyed reading this article, make my day and share it with your Friends by clicking one of the Social Media icons below. As well, Never Miss a New Post or Update – Subscribe Below to Receive My New Colorful Monthly Email Newsletter! Or if you prefer, visit My Newsletter Page
Thanks 🙂